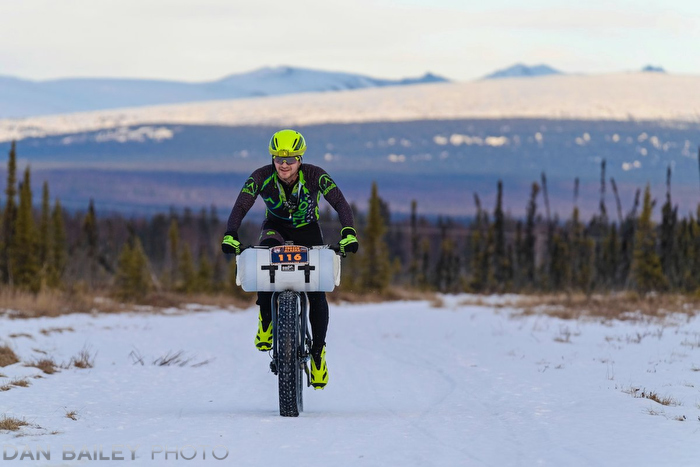 This past weekend, I photographed the Susitna 100 ultra endurance race, which follows a 100-mile circuit in along the frozen rivers and swamps of south-central, Alaska. Participants can either bike, run or ski the race, and with the utter lack of deep snow that we have this winter, it ended up being an incredible fast race, with the lead biker winning in under eight hours.
Although I don't consider myself much of a racer or an event photographer, have a special fondness for the "Su", as we all like to call it. I've finished it three times on my fat bike, and it's such an awesome event with a fun, yet challenging course, great camaraderie, well-stocked  checkpoints and wonderful race organizers that it's hard not to feel a kinship to the whole thing.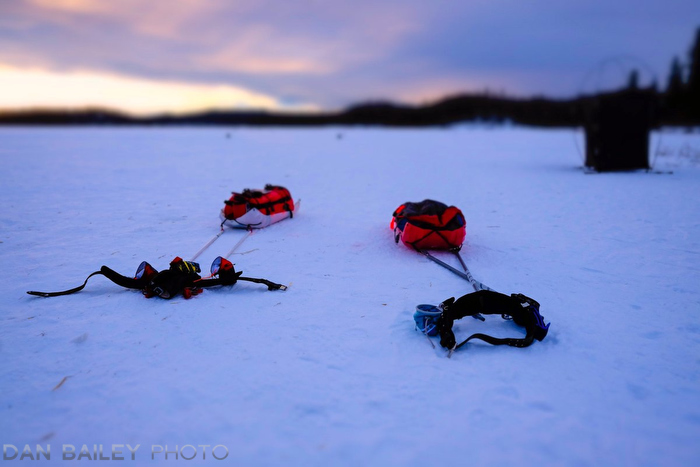 While I took my camera out on the course during my three races, I never got very many photos, for obvious reasons. I was busy racing and always being somewhere in the middle of the pack, I would miss all the fun that took place around the fast biking leaders and the runners, who were in it for the sufferfest.
However, this year, I did something a little different. I rode out and worked the 90 mile checkpoint, where I was able to photograph about half the racers as they came in, all tired and excited for the final push. Then, at 10PM, I rode my bike another 12 or so miles in the dark out to one of the other checkpoints, where I camped and captured many of the runners as they came in around sunrise.
My camera gear was as follows: Fuji X-T1 body, with four lenses, the XF14mm f/2.8, XF23mm f/1.4, XF35mm f/2 WR lens and my trusty XF50-140 f/2.8 fast tele zoom, which was fitted with the new XF 1.4X Teleconverter.
The 14mm is my favorite Fuji wide angle lens, so that was an easy choice. I like the 23mm because it's fast, and it works really well for portraits and low light. However, this is where the XF16mm f/1.4 would come in very handy; it's a super fast wide angle that would easily handle the job of both the 14mm and the 23mm, but in one lens.
The only reason I don't have the 16mm 1.4 is because, well… I just love the 14 and 23 so much, and I like how lightweight the 14mm lens is. The XF16mm f/1.4 is a little bit heavier, but it's a fantastic lens, though, and it focuses extremely close. Seeing as how my old Nikon 24mm was my favorite wide angle for years, if I had to start from scratch, I might have opted for the 16 1.4.
I thought about taking along the supremely awesome XF90mm f/2 WR lens, since it's so compact, but the XF50-140 f/2.8 won out, simply because it's more versatile and it gives me a longer angle of view. And, it's really not that heavy, especially when you compare it to a DSLR 2.8 zoom.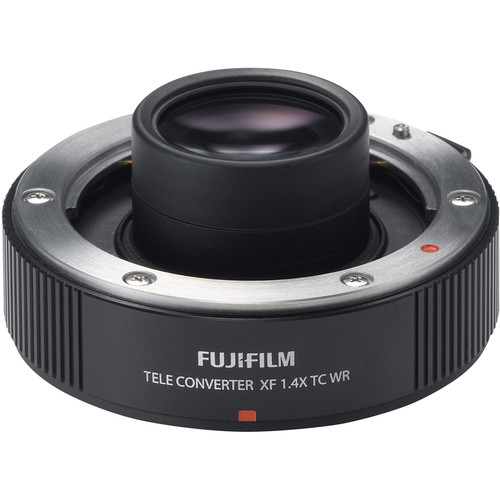 Add Fuji's new 1.4X Teleconverter, and the 50-140 suddenly becomes a 105-300mm f/4, which make the already awesome workhorse even more awesome. Sure, f4 isn't f/2.8, but with how good modern camera ISO performance is, that stop of light becomes inconsequential.
I carried my lenses and other gear in my photo pack, but I wore my X-T1 out front the entire time inside the Mindshift UltraLight Camera cover chest pouch, which allowed me very quick access if I came across any racers while on the trail.
Aside from being out there for two days with my camera in the Alaska wilderness, I loved photographing the Su this year because so many of my friends were racing. It's always fun to cheer on your friends, right?
Check out my 2016 Susitna 100 race gallery to see the full collection of photos from this year's race. And if you're intrigued by the thought of riding a fat bike, running or skiing 100 miles in the wintertime here in Alaska, check out the Susitna 100 website. If 100 miles seems a little daunting, they also have a 50K race as well. And if you don't have a fat bike, you can always rent one up here.