The Mindshift UltraLight Camera Cover, My Favorite New Camera Bag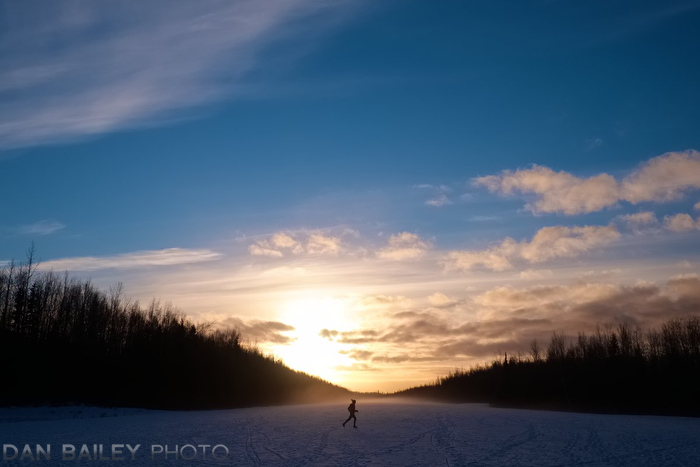 When it comes to the matter of carrying my camera, accessibility is my number one concern. Protecting it agains the elements or from being banged around is usually further down on the list. Above all else, I want to be able to get the camera into my hands and be ready to shoot within seconds. If it's tucked away safely inside a pack and something cool happens, I'll likely miss the moment.
Every since I switched to using mirrorless cameras, I like to joke that my favorite new camera bag is the strap. During the past few years, I've ridden hundreds of miles on my bike, skied, hiked and adventured with my little Fuji cameras slung around my neck and shoulder. I pretty much rode like this every day during a handful of bike tours last year in Alaska, Oregon, and on my recent five week Romania bike tour.
However, hiking and biking with the camera around your neck can be problematic at times, mostly because it tends to swing and bounce around when you're moving quickly or navigating technical terrain. Inconvenient? Occasionally. Totally annoying at times? Absolutely. Usually I'll tuck it in my photo pack when things get technical, but that goes agains what I said above.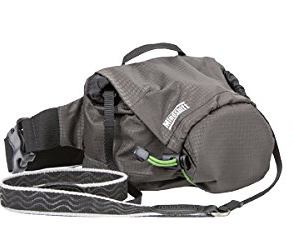 Enter my new favorite camera bag, the Mindshift UltraLight Camera Cover.
For years, my favorite was the old Photoflex Galen Rowell Chest Pouch. I haven't used it much lately, though, because it's sized more for DSLRs. Also, while it was great for hiking and skiing, I always found it a little bulky for biking.
Essentially, the UltraLight Camera cover is a minimalist version of the Rowell Chest Pouch. It's the same design, with just enough fabric to cover the camera and no padding, so it's not bulky at all, and it's pretty inexpensive.
This all makes sense when you learn that the guy who designed this bag, California photographer Jerry Dodrill, spent his early years as a protégé of Galen Rowell. (In his own endless quest for the perfect bag, Jerry co-founded Mindshift Gear.) Seriously. Thanks, Jerry- it's about time someone came out with an update version of the Rowell bag, and I guess it might as well be a guy who worked with The Man himself.
Wearing the ULCC is simple. Camera strap goes around your neck and the bag strap around your waist- just like the Rowell pouch. A shock cord closure wraps over the front of the lens and keeps the bag closed and your camera secure, even if things get hairy. And you still have quick access if a potentially great moment unfolds.
The ULCC comes in three different sizes, the 10, 20 and 30. The 10 is sized for mirrorless cameras and small lenses. With my Fuji X cameras, it works with any of the shorter primes with lens hoods on, such as the 14, 18, 23, 56 and even the 18-135.
With the 90mm, you need to remove the hood or turn it around, or go with the 20, which is sized for medium sized primes and zooms. The 30 will fit a DSLR and a big zoom, like a 70-200.
I've been using the ULCC 10 for the past three months and I'm hooked. As far as I'm concerned, it's the ideal bag for me. I've ridden all winter on my snow bike with it and even skied and worn it on two-hour trail runs. I only wish I'd gotten this in time for my Romania trip, it would have been perfect.
Most days, I even wear it in conjunction with one of my other photo packs. Camera out front, lenses and gear on my back. Fast, nimble and ready. And if your'e not using the ULCC, it even tucks into its own pouch. And it comes in blue.
If you do active sports and go on adventure with your camera and you want a little more security than just using the strap, but more accessibility than keeping it inside a backpack, I'd highly recommend checking out the Mindshift UltraLight Camera Cover. They've got some other cool designs for packs too, so check out their website at Mindshiftgear.com.
Support This Site: If you're thinking about buying this bag, or any piece of gear, please consider shopping through these links. You'll still get the lowest prices available and it will help me out with a small commission on the back end. It's one way of showing your appreciation for the time and effort it takes me to search out new gear and write these reviews. -Thanks!