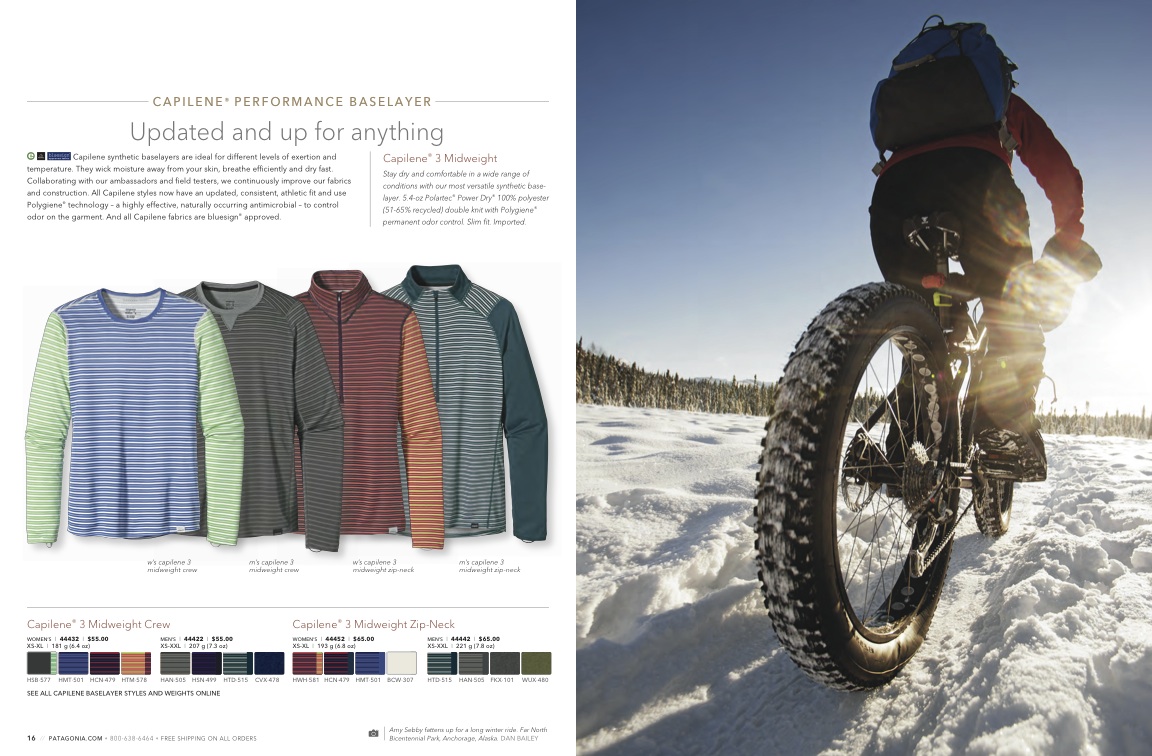 I'm super psyched to have one of my favorite snow biking shots featured in the 2013 Patagonia Holiday catalog. This one was shot at 3:32PM in early February. Note how high the sun is in mid-winter up here. We love when that happens. You can read behind-the-scenes info for this photo shoot in my eBook, Behind The Action.
Camera by Nikon. Bike by Fatback. Visit the Fatback website to see some of my product photography. Or just to buy an awesome fun snow bike.*
The Caption: Amy Sebby fattens up for a long winter ride. Far North Bicentennial Park, Anchorage, Alaska. **
*This is a blatant plug for my friend Greg, owner of Speedway Cycles, home of the The Fatback.
**For the record: Amy is totally down with this caption. She loves her Fatback.