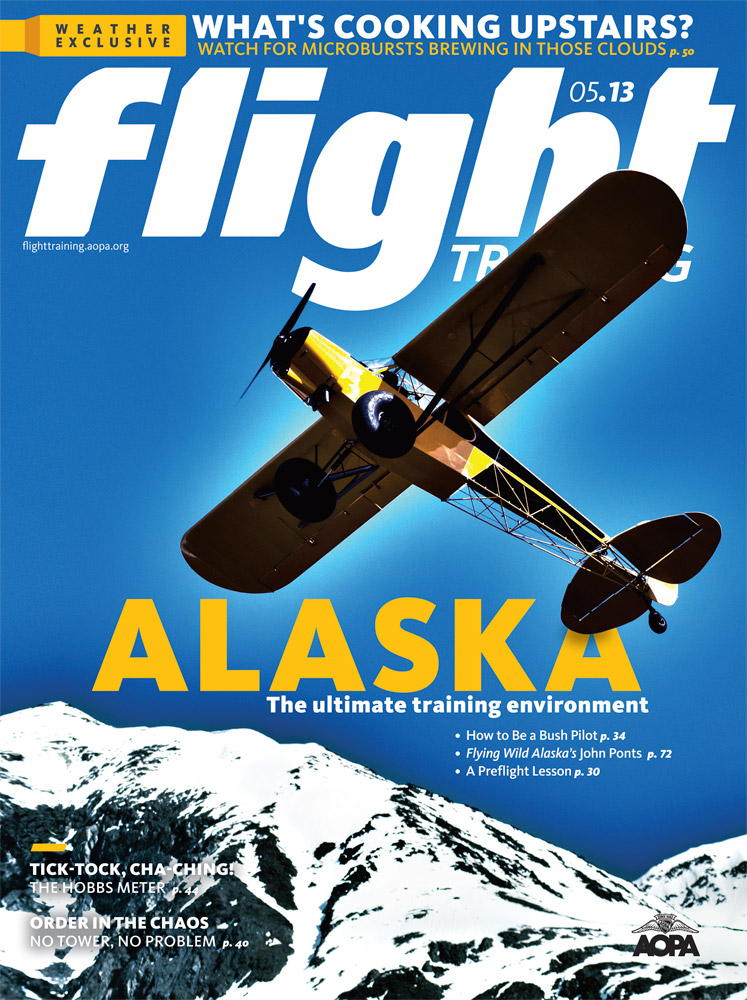 I'm super excited to have the cover photo of this month's May 2013 issue of AOPA Flight Training Magazine. This photo of an experimental was shot a couple of years ago during the short takeoff and landing competition at the Valdez Air Show and Bush Pilot Fly in.
The STOL competition, as it's called, is the highlight of the Valdez Air Show, and if you've never seen just how short some of these big tire planes can take off and land, it's pretty impressive. Here's a short video of the 2011 STOL event, and a video of the 2010 event, which is when this photo above was shot, that gives you an idea of what the Valdez Fly-in is all about. If you like little airplanes, you should make it a point to come up at least once in your life, it's like nothing else you'll ever see.
As a relatively new pilot myself who learned to fly here in Alaska just a few years ago, I read every single issue of Flight Training cover to cover during my training, and so I'm honored to have my imagery used like this. This is my second photo of mine that AOPA has featured, the first being a two-page spread of a Cessna 170 ski plane on the Eagle Glacier in the Jan. 2013 issue of AOPA.
Here are a few more photos from the 2010 Valdez Air Show. I'm looking forward to the 2013 Fly-in, which is coming up in less than an month. If you're there, look for me- I'll be the guy with the camera and the little yellow Cessna on bush wheels.