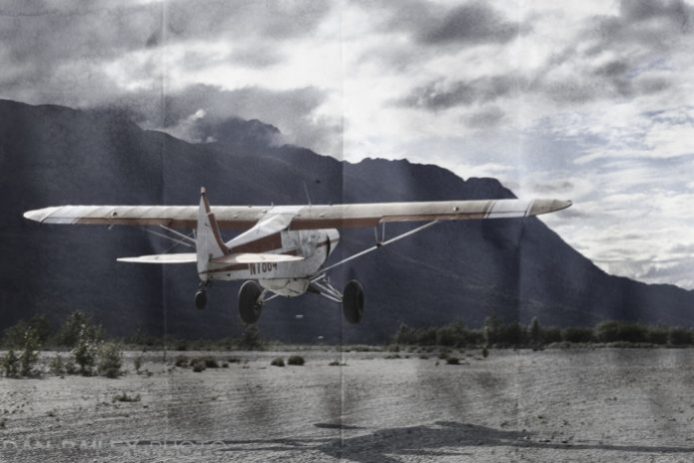 Attention "serious photographers," you should probably look away. You're not going to like this, as it's little off the rails from what you're used to doing, but I make no apologies, I'm posting it anyway.
The other day, I decided to dig in and try some of the different presets in Luminar 2018, just to see what I could come up with. You know, to be extra creative. Instead of just tweaking the highlights, vibrance and clarity like we always do with so many shots, I was in the mood to come up with something a little different.
That's when I came across Nicole S. Young's Parchment Preset pack, which was included in the initial launch of Luminar 2018. If you purchased and downloaded the program right around launch time, then you should have them too. (If not, or if you never got the download, you can grab Nicole's Parchment Preset pack right from her webstore.)
I've used the Dramatic Presets, before, and they can be pretty fun, but I'd never used any texture presets in Luminar, or in any other software. That's usually not my style. I tend to go for straight image making with little processing.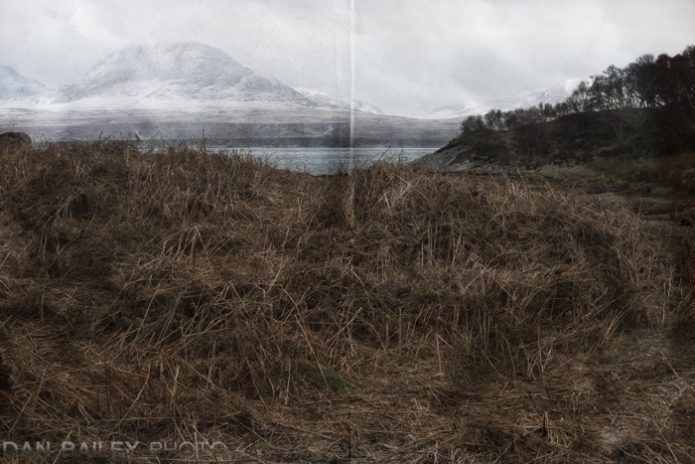 However, as artists, we should never be closed off to new ideas and creative experimentation, so I fired up Nicole's Parchment Presets and started playing around with the different textures. Initially, I thought, "meh, not for me," but as I dropped those unnecessary inhibitive barriers in my mind, I began to see the potential. I actually liked what I was getting.
This image of the mountain landscape above was the first one I tried it with, and I quickly found a texture I liked. It's an image I shot recently during my trip to Islay, looking across the bay towards the Isle of Jura. I felt that the muted color scheme and moody feel of the image worked quite well with the texture.
I decided to post the finished version on the Skylum Facebook Group page, just to get it out there. As I suspected it might, the picture garnered quite a collection of interesting comments and critiques. One person wasn't so keen on the "folded page" line down the middle effect, so I went back in, chose a different preset and posted this one below.
What do you think? Is there one you like better?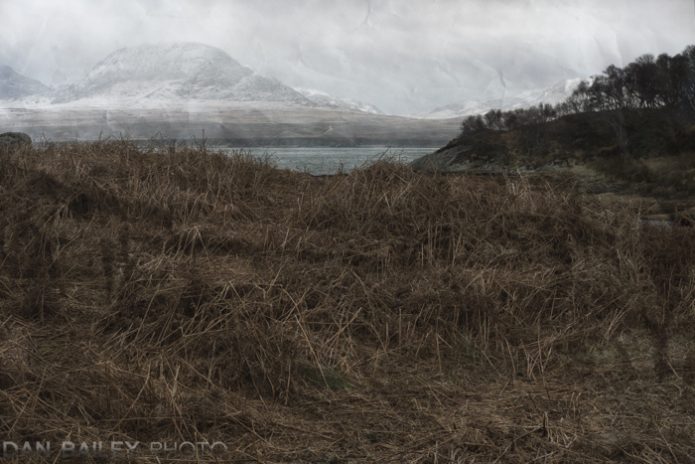 Of course, the obvious question that begs to be asked is "why?" This style of processing is all new to me, and as I indicated above, most "serious photographers" would, in all likelihood, not be the slightest bit entertained by this.
That's actually too bad, because it's those people who need the most help. Those are the ones who could use a massive dose of fun-ness in their creative process.
My answer is the same as it always is. Because it's fun. As I've said many times before, creativity should be fun, and it should be open to an unlimited variety of ideas that can propel your artistic process in new directions.
Photography is about personal artistic expression, it's not a contest that revolves around extreme sharpness, vivid colors and the lowest noise possible in our imagery. It's about what YOU like and what evokes a mood within you or your viewers.
Tools like this, and any of the other presets found in Luminar and other photo software are designed to provide inspiration. They're like playing new chords or mixing different color paints, or picking up a new instrument or brush that you've never tried before, and seeing what comes out.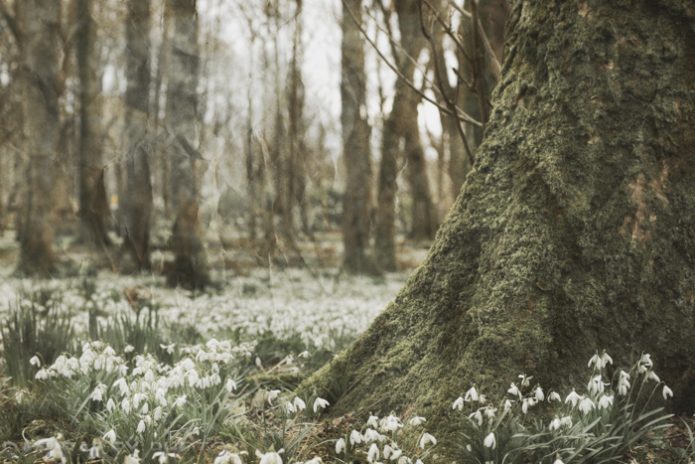 I love how easy Luminar is to use, it's been my processing software of choice for over a year now. It's packed with a huge selection of tools that vary from straightforward image correction/enhancement tools to stylistic creative tools that can help you take your images down totally different roads.
These parchment textures are just one example, and as with any of the other Luminar presets, you can dial them up and down to your liking and combine them with any of the other tools and filters included in the program. Will I use them all the time? Hardly, but they're there if I need them, when inspiration strikes.
If you haven't seen my full review of Luminar 2018, you can read it here. And again, if you don't have Nicole's Parchment presets included in your version, you can grab them from her website. 
If you haven't checked out Luminar, learn more about it here. Also, you can use this special coupon code DANBAILEY to save $10 on the program.