As I expand the scope of my YouTube video lessons, I've come up with a new idea: Mini Virtual Photo Workshops, the first of which I have now posted to my channel. 
In this bite-sized, fifteen minute workshop, I take you to the shores of Colony Glacier here in Alaska, where I explore a small section of the scene and walk you through the process of creating a few landscape images right there on location.
With clear instruction, I explain my process for evaluating the scene, looking for possible subjects and narrowing them down into a workable composition. Using a selection three different lenses, I break them down into Wide, Middle and Long, and give you specific tips for maximizing each kind of lens when working your frame.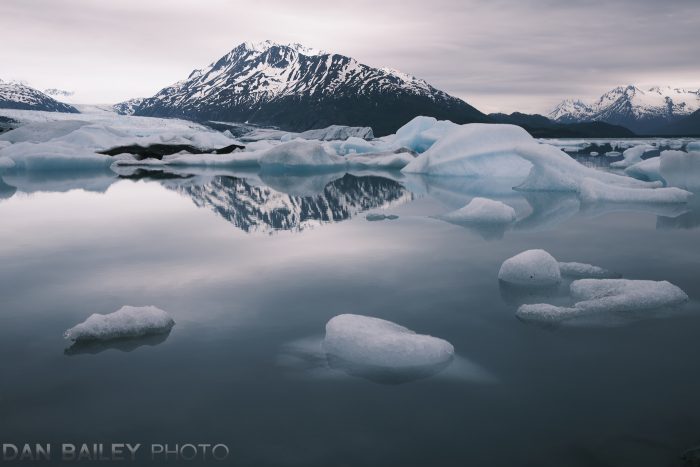 I also deal with exposure issues and show you how it's possible to create a series of compelling images, even when you don't have very dramatic light. In fact, I think that shooting in less-than-ideal light can offer a better opportunity for learning, because most of us already know how to make photos in beautiful light.
In addiiton, when you have that kind of brilliant, magical light on your subject, it's easy to focus solely on that and miss some of the other compositional tips that can lend to a more powerful photograph.
This lesson isn't just for Fuji users. Even though I use my X Series cameras and lenses to create these photos, the methods I talk about are universal. The process of seeing, composing and using different focal lengths applies to any kind of camera system, and the general look and feel of my Fuji-specific adjustments can easily be created in post processing, if that's your preferred workflow.
I'm pretty excited about this lesson, and I definitely plan to do more of these \\mini virtual photo workshops. Not only does it allow you to come along with me in places that you might not normally be able to visit and get direct, real-world photography tips from me on location, I see this style of instruction as a natural progression of the kinds of online tutorials that I've been working up to.
So join me for my Mini Alaska Virtual Photo Workshop Video Lesson, enjoy the lesson and let me know what you think!