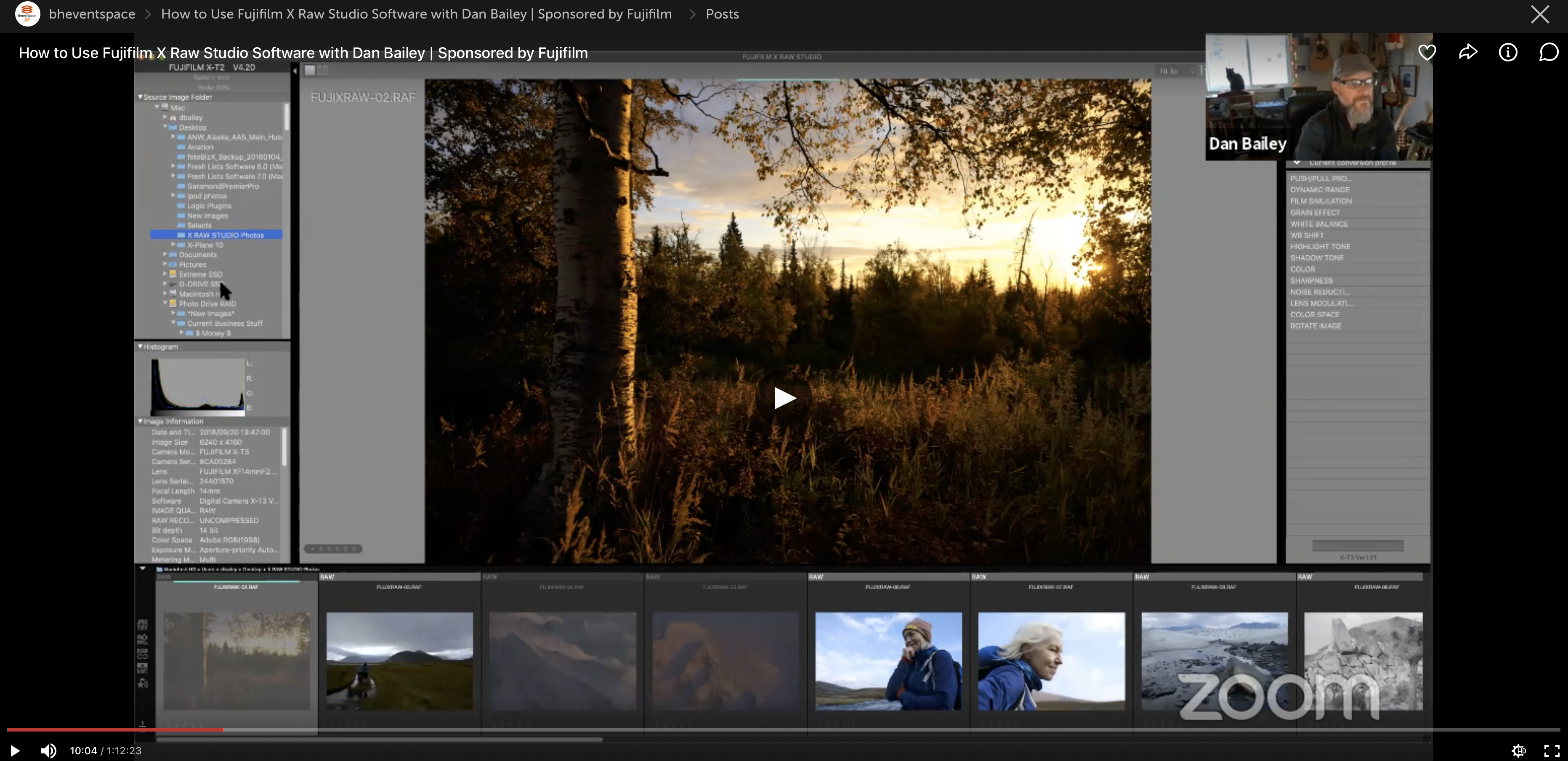 Last week, I did a webinar with B&H Photo that covered how to use FUJIFILM X RAW STUDIO program. During the hour-long talk, I ran through the basics of how X RAW STUDIO works, showed how I use it in my workflow, and outlined some tips on how to make the most efficient use of this very cool app.
The video replay of this webinar is now live, and you can watch it here, or you can watch it on Facebook.
X RAW STUDIO is a free program, which you can download here at FUJIFILM's website. Unlike most other RAW converters, it takes a unique approach by letting you use and adjust the exact same parameters that you'll find inside your camera, such as Highlight/Shadow Tone, Color Chrome Effect, White Balance, Monochromatic Color and more.
You can also try out different looks with Fuji Film Simulations to your imagery, and these aren't copies, they're the 100% exact color recipes that are used inside the camera.
In fact, X RAW STUDIO actually uses your X Series or GFX camera's processor to do the conversions (you hook you camera up to the computer via USB), but you use your computer to view your files, make your adjustments and see your changes.
X RAW STUDIO can work great a companion app to your regular photography software, or your can use it on its own to speed up our process and streamline your creativity.
There's quite a lot you can do with this program, so watch the video and learn how you can incorporate it into your Fuji photography workflow.