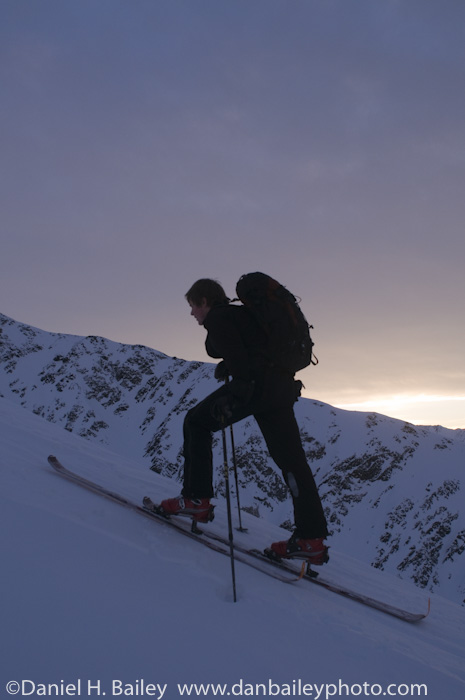 Blogs are a great way to bring extra traffic to your website, and they're an awesome way to feature your newest imagery. They can also be a great outlet for photographers who enjoy writing. In fact, some photographers, *ahem* create blogs that are, in effect, online magazines.
And regardless of what you hear, blogs still have relevance, even this ultra modern era of Google+, because they allow for unique branding and a personality, both of which help attract and retain a following.
How can you make sure that people are actually reading your blog? How can you draw strong and consistent traffic that helps increase your overall online visibility, credibility, and in some cases, your income?
Here are 10 sure fire ways that you can get people excited about your blog so that they not only read it, they bookmark it, share it, stumble it and tweet it to the masses. Of course, this is in addition to all the important SEO stuff that you'll also have to do. We'll address that in a future post.
1. Post awesome content: Content is king. Period. Post something cool or and it will get seen.
2. Post useful content: Give your readers something that helps them. If there is a problem or issue that you have resolved in your photography, whether it's technical, artistic, industry or gear related, then you're in a position to help others, because I guarantee, you're not the only one who had questions about that particular issue. This is the number one way your posts will be found and shared. If you just post images, then also consider posting the "how to info" for your shots.
3. Write with personality: Don't be vanilla. Don't be what you or others think you need to be. Be yourself. Bring forth the real you into your posts, because ultimately, what people like and trust is not perfect, it's genuine.
4. Post regularly: The more often you post, and the more content that you place into the interwebs, the more likely you are to be found, seen and remembered. Would you subscribe to a magazine that only came out once or twice a year?
5. Be an expert: Surely there's something that you're really good at. Working your expertise about a particular subject into your blog posts will increase your credibility and your readership. This goes hand in hand with #2.
6. Be focused: David Hobby's Strobist blog gets 3 million visitors a month. Why? Because it's a focused site about one thing- off camera flash. Again, this goes with #2 and #5.
Download My Free Photography eBook
Expand Your Skills. Be More Creative
Let me show you some techniques that will help make you a better, more proficient and more creative photographer!
7. Be Diverse: Would you read a magazine that always ran the same type of article? Mix it up. Give your readers variety.
8. Be Concise: Don't ramble on and make your readers wade through lots of irrelevant content. They're busy. They don't have time to waste. Edit ruthlessly. This doesn't mean that you can't occasionally write longer, more introspective or detailed posts, just don't do it every day.
9. Engage your audience: Google+ is so popular because it lends itself well to easy interaction. Blogs take a little more effort to achieve this, but in the end, if your blog is going to succeed, it's vital that you forge a strong and lasting relationship with your readers.
10. Make it easy to read: Format your posts so that they're clearly written and easy to navigate. Break text into short paragraphs that tie into the main point, which you need to deliver early in the text.
Of course, this is by no means an exhaustive list on how to write a great blog, but hopefully it will give you some direction. Here's some more great advice about blogging from Chris Brogan. If you're really interested in creating a powerful blog that draws strong traffic, then you should definitely check out the best blogging resource ever, Darren Rowse's 31 Days to Build a Better Blog eBook, which has just been updated with brand new content for 2012.
Oh, and don't forget to retweet or stumble this post if you found it useful.
Thanks!