Back when I first started with photography, over twenty years ago, I spent many rainy Saturdays at the Boston Public Library, lost in the stacks as I pulled down book after book, trying to learn as much as I could about the craft. I gained so much of my initial technical and compositional knowledge from books, and two decades later, I'd say that notion still applies.
I'm constantly reading books, eBooks and blog posts trying to pack my brain with additional knowledge. While I've gained valuable info from so many different authors over the years, there are a few titles that really stand out in my mind.
Here are the three photography books I feel have made the biggest impact on me. I highly recommend any and all of them.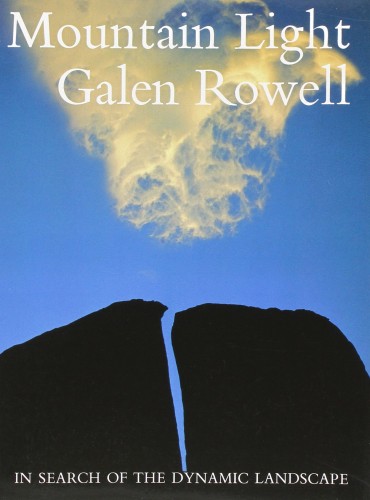 Mountain Light by Galen Rowell has always been #1 in my book; it's my all time favorite landscape and outdoor photography book. Galen Rowell was a remarkable human being, and his legacy with outdoor and adventure shooters will live true for a very long time. Not only was he a great photographer, he was an accomplished climber, mountaineer and explorer, he was an amazing writer.
Where many books give you the nuts and bolts, Galen always gave substance. Going far deeper than "use this technique" or "I use this camera," he wrote with a high degree of intelligence and insight about the creative, technical and philosophical considerations that influenced his own work.
Mountain Light goes deep, laying out his process for 80 of his favorite adventure, travel and mountain landscape images. With well written essays and thoughtful introspection, Galen covers how to see like the camera and how to translate your own personal vision into a strong images, often by going that extra step, even if it meant running two miles at 15,000′ to line up a rainbow with the best subject matter.
My own copy of Mountain Light is well worn, and I still pull it off the shelf from time to time. Even after all these years, I always find something new.
Considering that Understanding Exposure is one of the best selling photography books on the market, I'm not the only person who thinks that this is one of the best beginning photographer books out there, if not THE best title for people who are new to the craft.
Written in an very easy to understand style, Bryan lays out the basic technical concepts that every photographer should know. With detailed chapters that cover the basics of exposure and the relationship between aperture and shutter speeds, he shows you how to understand and use them in creative ways.
Bryan also talks about how to use the different qualities and directions of light, and he covers techniques such as blur, panning and macro. Written in 1990, the updated 3rd edition is full of info that's applicable to digital cameras, and even includes a section on multiple exposures and HDR.
Understanding Exposure is illustrated with simple, graphic imagery that clearly shows off not just each concept, but that the best images are often the most simple with regards to subject matter and framing.
I learned a ton from this book when I first started out and I would highly recommend it to any photographer who's new to the world of cameras and image making.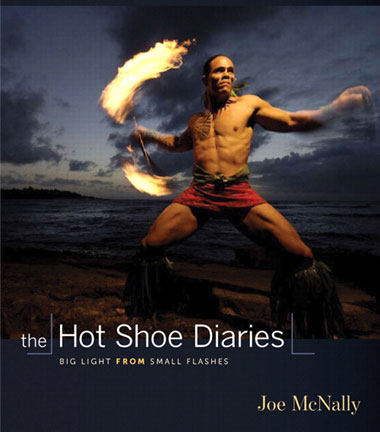 The Hot Shoe Diaries is a much more recent influence. I stumbled across this book a few years ago, and it made a huge impact on me. I read it, as many photographers have, during a time when I was trying to improve my flash photography.
Joe is the undisputed master of the Speedlight, and whether he's using a bare bulb flash, or any kind of diffuser, big or small, store bought, homemade or improvised, he makes light that sings. Light that highlights his subjects with the most beautiful, amazing, appealing, and sometimes subtle light you can imagine.
I read The Hot Shoe Diaries in just a few days Then I turned around and read it again. Then, a third time, but with a notebook in hand. I wrote down bullet points, technical and creative tips and gear options that I gained from each chapter.
Having done this, I feel my flash skills have climbed by leaps and bounds. I have so much more confidence with flash now, and even though I'm shooting Fuji cameras now, I still use my Nikon flashes, and I still use the techniques I learned form this book.
If you shoot flash, for portraits, location or even action, I would highly recommend this book. I changed my life and it can change yours.
For further reading, here is a list of the top photography books recommended by my readers.