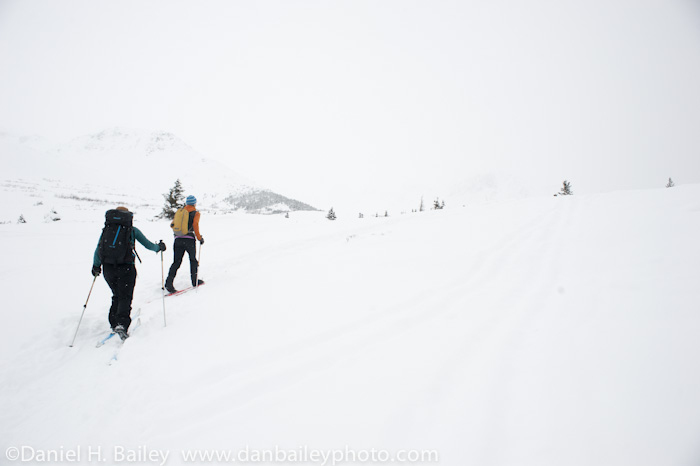 I realize that much of the world is either done with snow or else doesn't have any yet. However, it's 5 degrees at the house this morning, so I decided to do another winter related post. Don't worry, for those of you who live in the non polar regions of the world, I'll be sure and retweet this article again next year in case you forget this stuff. For you southern hemisphere people, you know what's coming.
In wintertime, the light is often really flat and downright unappealing. The snow doesn't help, either, it diffuses everything to the point where you lose all shadow and texture. So what do you do? How do you deal with this kind of light as a photographer?
Here are 4 things to try and bring that POP back into your flat light winter outdoor photography. If you have some other ideas, why not leave a comment and share them at the end of the post.
1. Shoot Up Close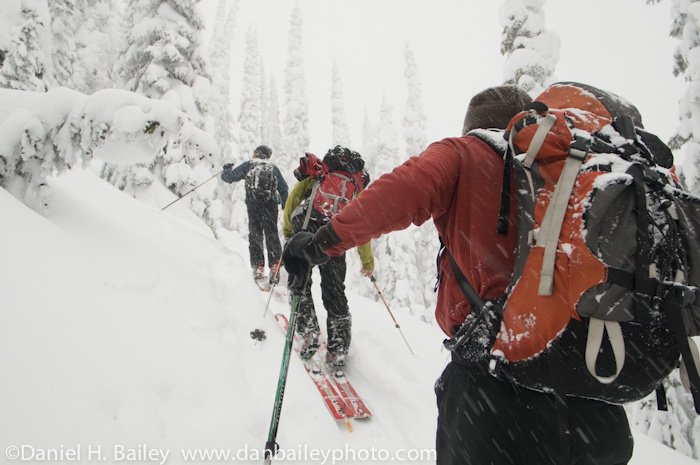 One of the best ways to deal with flat light and overcast skies is to pretend that that the sky is a giant softbox and the snow is your assistant holding the world's biggest diffuser, because that's essentially what's going on. Get up close and shoot stuff that wouldn't necessarily work under strong, direct sunshine. Shoot portraits, faces, details and macro. Put on the long lens and shoot really tight.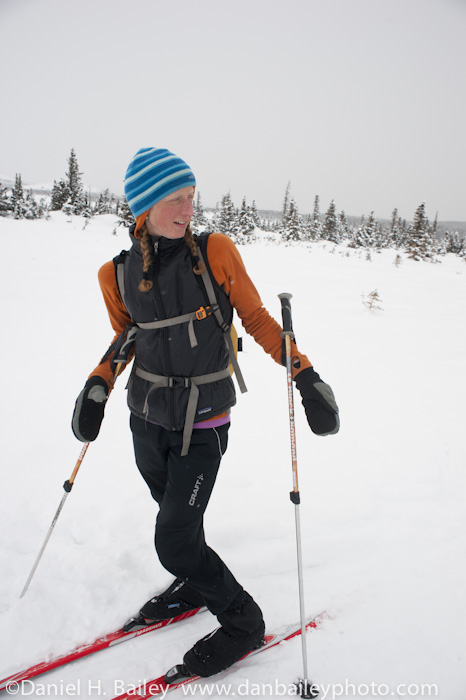 Not having any shadows is sometimes easier to deal with than having strong direct shadows and harsh light. When you actually think about it, what would you rather have, overcast and white or mid day sun straight overhead? Yea, I thought so.
Make the picture much more about your subject instead of how it fits into the big open expanse of white. Focus on the "what" instead of the "where." Bring your viewer into the frame and show them faces, expressions, details and moments instead of environment.
A little goes a long way here; you can still show the background, just don't include too much of it. If you do an effective job with this, no one will really care about all that white.
2. Use a Flash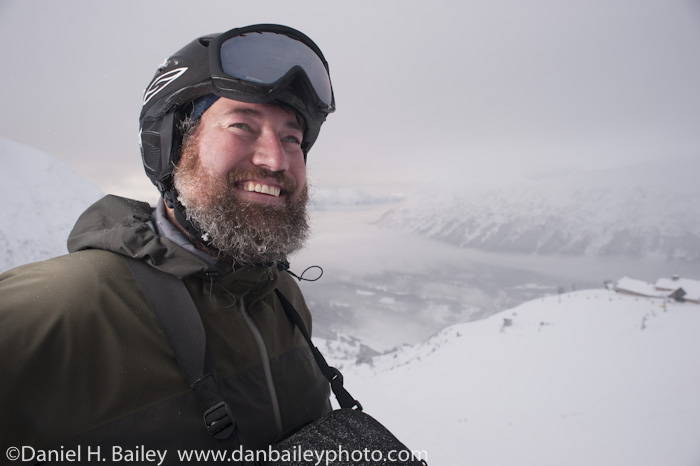 I've said this before: Oh what a difference a flash makes. Even just a single speedlight can rescue your shot from the worst lighting conditions. Like this one. It's about as flat a light as you can possibly get, but add a flash, sync cord and a small portable softbox, like the Lumiquest Softbox III, and you suddenly have definition, texture, angles, interest and a usable image.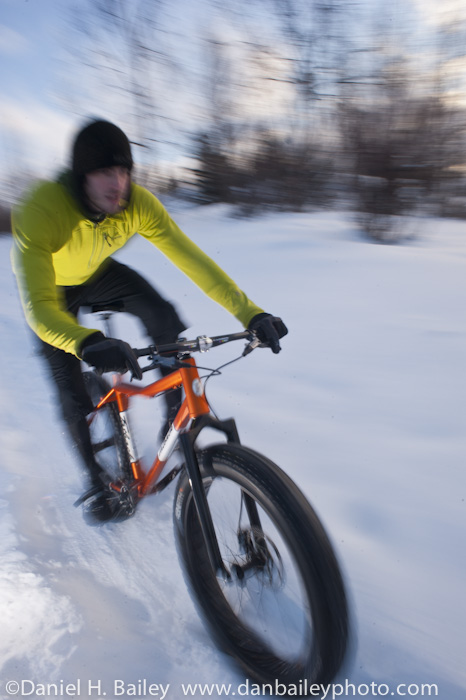 You don't have to use a softbox, though. If you don't have one, then shoot bare bulb. It's better than nothing, and in some cases, the higher contrast of a bare flash will counteract the effect of the flat light and actually add more interest.
How you use the flash is entirely up to you and your desire to experiment. Go subtle and just try to add some invisible flavor. Or, go big and strive for strong, bold light that gives your shot some real punch.
Make use of your tools and creativity, that's what they're for. What you try may not end up working, but if it does, you'll have a new technique in your bag of tricks. Likewise, if it doesn't, you'll know what NOT to do next time.
3. Let The White Be White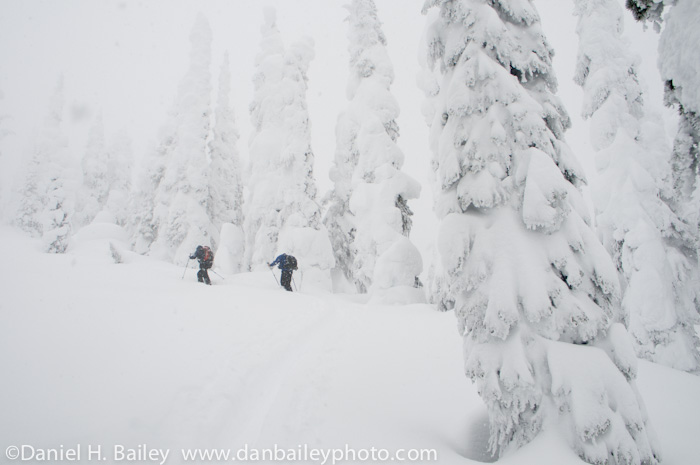 Sometimes there's really nothing you can do except let the white be white. Take what you got and run with it. Let the scene be what it is. Love the white. Revel in the white. If you've got an especially good looking environment, then try to feature that proiminently in your image.
If your foreground isn't anything spectacular to write home about, then try zooming in a little bit, or putting on a longer lens and try to play your subjects off of something in the background. You might have to make a few adjustments in post to in order to increase contrast and give the shot a little more life.
Another solution is to put your models and friends in bright colored clothing. You probably already do this anyway, but when the light sucks, more color goes a long way.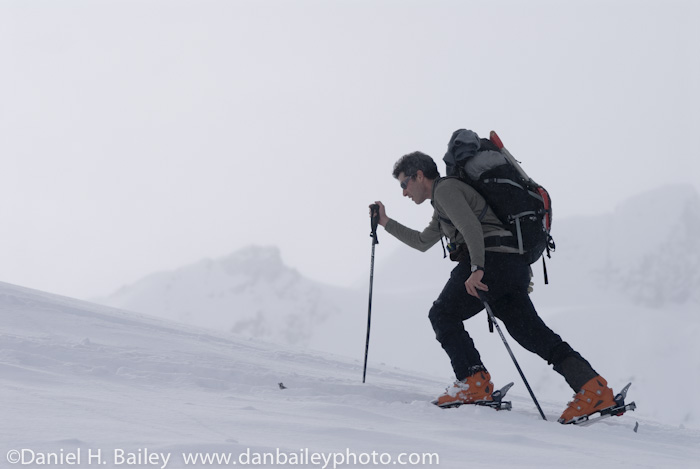 4. Say "Screw it," and Just Go Play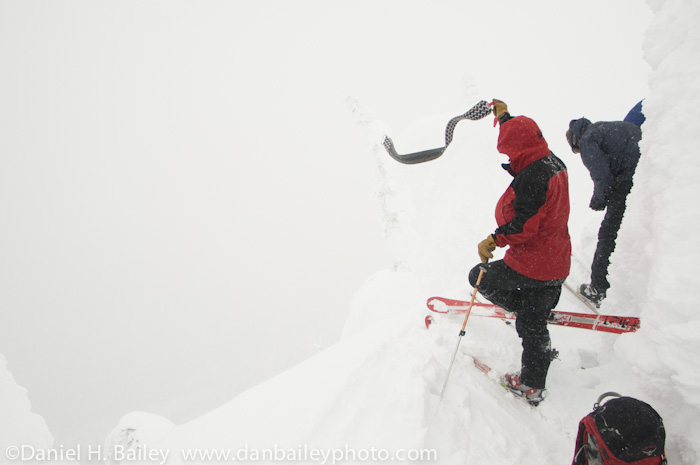 Sometimes you just have to put the camera gear away and go play. Go put some miles underneath your big fat snow tires. Make powder turns on your big boards. Launch yourself down the hill. Have fun. Enjoy life. Shoot pictures later. If the photos aren't working, don't try to force it. Know when to quit. There's aways tomorrow…
…Unless, of course, the client is breathing down your neck, in which case, revert back to tips #1, 2, and 3.
Thanks to Anthony DeLorenzo for suggesting this topic.