5 Reasons Why You Should Become a Professional Photographer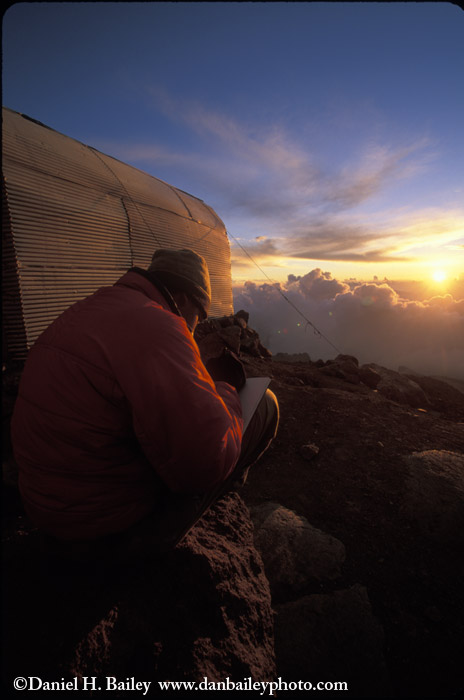 In my recent blog post about the stock photo industry, I painted an honest, but somewhat discouraging analysis of the current state of things. It's true that these days, with shrinking editorial and advertising budgets and market saturation of imagery, photographers face enormous challenges in their quest towards finding success.
However, it's not like the rest of the economy is doing so well either. Millions of people have lost their jobs in the past few years, and rather than slug it out in the unemployment line, many people have decided to shift course and pursue careers that are built around their own creative passions.
They've simply decided that life is too short not to be their own boss and follow their dream, whether that dream is owning a restaurant, writing a book or becoming a freelance photographer. Maybe you're one of those people. Fifteen years ago, I was that person.
With this in mind, I'll put aside the talk of how hard it is to become a pro photographer for awhile and end the week on a more positive note. I'll tell you why you should follow your dream and pursue a career in photography. Even though it's a tough business, it's actually a very exciting time to be a photographer, especially if you can make it work as a career.
I think that one of the most most admirable things you can do is to strike out on your own and pursue a highly creative endeavor. I applaud and encourage anyone who chooses to do so. After all, I followed my own dream and found success, why shouldn't you? It's your life and you should make it what you want.
1. It's cool to believe in yourself
Believing in yourself is not only a prerequisite for success in business, it's the most important ingredient for happiness and fulfillment in your life. No matter what you aspire to, it all begins when you say, "I can do that." That phrase is what drives the world of innovation and creativity. People look up to those with the confidence to try new things, and when you take that leap into the great unknown of self employment, you not only lay a path for your own success, you inspire others around you as well. In that way, we all fuel each other through our own courage and inspiration. Chase Jarvis put it right on the money when he said "Take a Chance" on his own blog this week.
2. The technology is awesome
Camera and digital imaging technology these days is simply amazing. Software programs like Photoshop, Lightroom and Aperture offer unbelievable editing, processing and image sharing capabilities to the pro photographer that were unimaginable a few years ago. Plus, the high end DSLR cameras, lighting gear and other pro level gear that's available these days make your every day tasks so much more productive and enthralling. Not that you have to be a pro to use that stuff, you just don't have to justify owning it all. And…
3. You can write off all your toys and travel
Buy a new camera? Write if off. Buy the latest version of Photoshop? Write if off. Take your wife away to that lodge in the mountains? Write if off, as long as you spend your time shooting stock. Spend the weekend tromping around the National Park? Write off the gas and travel expenses. Buy that new 27″ iMac? Oh yea, write it off, baby! I think you get the idea.
4. There is an enormous appetite for imagery in our world
When it comes to opportunities for finding work, the world is a much bigger place now than it ever was. Plus, with social media and online networking booming in recent years, the possibilities for connecting with possible new clients are virtually endless. No matter what kind of photography you do, there are customers who want and need those types of images. I'm not saying that it will be easy to reach them, but they're out there and the only limitation to you finding them are your own efforts and creativity.
5. Nothing beats working for yourself
Whenever I hear people complain about the interpersonal struggles and red tape that they have to deal with at work, it reassures me that I made the right call to be self employed. When you work for yourself, you don't have to punch the clock, waste hours of your life sitting in traffic, navigate office politics, worry about your next review or try to squeeze in all your errands on your lunch break with everyone else. Instead, you create your own schedule, which gives you the flexibility to make time to do more things that you love. You can take a day off whenever you want and go play outside, get things done, spend time with your family and friends or pursue other interests. Or, you can work overtime and love it, because it's your baby. When you're your own boss, EVERY day is your own.
Download My Free Photography eBook
Expand Your Skills. Be More Creative
Let me show you some techniques that will help make you a better, more proficient and more creative photographer!
There. I said it. Now go give it some serious thought. If you're interested reading what it actually takes to do photography as a career check out my, How to Become a Pro Photographer eBook. It answers many of the questions that you probably have about how to turn your photo hobby into a career or a money making venture.
Follow @Danbaileyphoto