As we delve deeper into the holiday season, camera manufacturers are going crazy with special offers. Here are a handful of deals not to miss.
1. Nikon D600 Bundle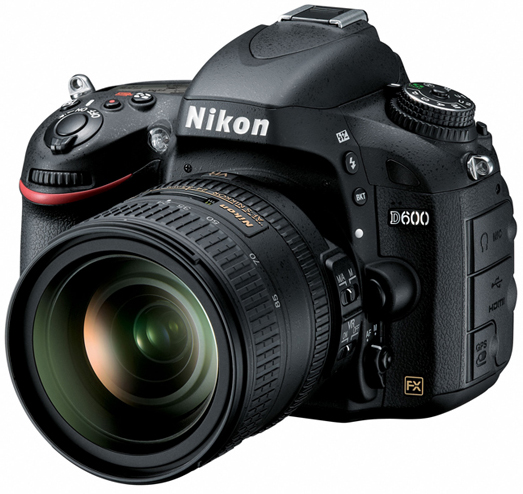 This is perhaps the biggest DSLR camera deal of the season, maybe even the year. Nikon is offering a $700 savings on the D600 bundle, by essentially throwing in the 24-85mm AF-S VR lens for free, along with a few accessories, like a memory card, spare battery and camera bag, all for $1,996.95.
This deal was originally offered through December 15, but it has now been extended through December 29. You can get the deal at either B&H Photo or at Amazon. The B&H deal includes free 2 day shipping. I'm having a REALLY hard time not pulling the trigger on this deal myself. Who knows, by the time you read this post, I may very well have picked up one up.
2. Nikon D800 Bundle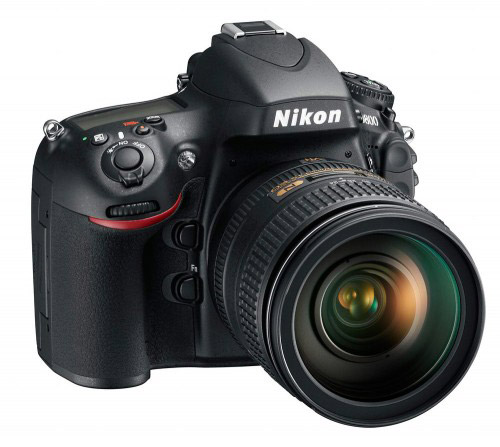 Nikon is also offering a bundle deal on the D800 as well. While not as huge as the D600 bundle, it's still a great deal, with a $200 instant savings. Buy the D800 body at B&H Photo and you'll get a free Sandisk memory card, spare battery, free Lowepro bag, batter charger and wireless remote shutter release, all for only $2796.95. (The D800E version of the bundle is $3,096.95.)
Amazon has the same price deal going on with the D800, but instead of a Sandisk card, you get a Transcend memory card and Amazon backpack, but no spare battery. The Amazon D800E deal is also $3,096.95.
3. Canon EOS 7D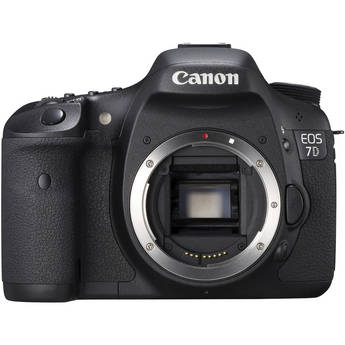 And for you Canon users, the EOS 7D is only $1,199 until January 5.
18 megapixels, 3-inch LCD screen, HD video, 100% viewfinder, 8 fps, and ISO sensitivity to 12800, the 7D is a workhorse professional grade DSLR body in an affordable, lightweight package. If I was a Canon shooter, I'd have one of these for outdoor work.
4. Fujifilm XF1 and X10 Deals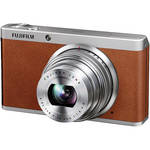 Not to be left out, Fujifilm is also offering savings on their compact X cameras, the XF1 and the X10. Incidentally, both of these cameras have won iF Design Awards. The new stylish XF1 is $100 off, and only costs $399 right now at both B&H Photo and Amazon. This is a really sweet little pocket sized camera that has the same sensor and image processor as the X10. The leather-ish cover comes in three colors: tan, black or red. I like tan and plan on getting one soon.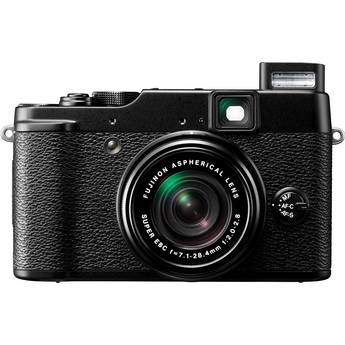 And, the X10 is also on sale, $100 off. Right now, get it for only $499 at B&H Photo or Amazon. If I didn't already have an X10, I'd snatch one up in a heartbeat. You know how much fun I have with this one, don't you?
5. Canon Lens Rebates
Canon has a huge slew of lens rebates going on right now, including $200 instant savings on the EF 70-200mm f/4L IS USM lens, and $400 off the Canon EF 70-200mm f/2.8L IS II USM lens. B&H Photo is offering free shipping on most, if not all of the lenses. Check out what lenses and Speedlites are included.