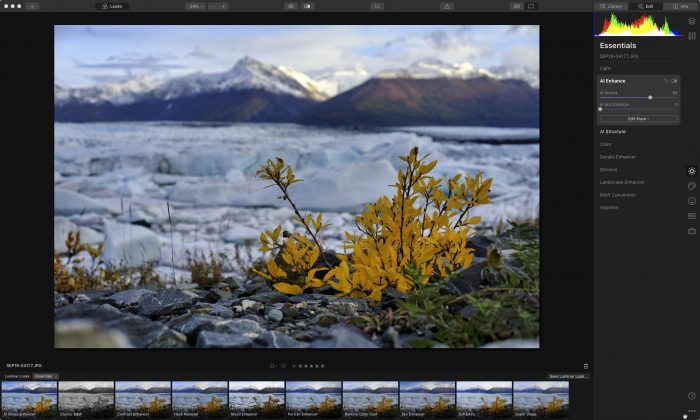 Luminar 4 is right around the corner, and as I mentioned in my recent post, it's coming with some brand new tools, including the much talked about AI Structure tool.
In addition, Luminar 4 has reworked the user interface on the main editing screen, and they've made it even easier to grab the tools you need and make the necessary adjustment to make your photos stand out even more.
In this post, I'll show you a few image examples that show off the new AI Structure tool and highlight the easy-to-use technology that's become a signature aspect of the program.
1. Cyclocross Racing
In this first image below, I made use of the AI Enhance tool, which offers two sliders, AI Accent and AI Sky Enhancer, to lighting the overall photo and bring up the shadows. Then I used the new AI Structure Tool to bring out the details in the background, without over sharpening the main subject.
I see AI Structure as being an incredibly useful tool for a wide array of subject matter. It solves the problem that you often have when making global sharpening and clarity adjustments.
In most cases, your global adjustments will apply an equal amount of sharpening and edge contrast to your foreground subject, and this doesn't always look very good, especially if your main subjects are people.
AI Structure analyzes the entire frame and applies sharpening and clarity to your background, while mostly leaving your foreground subject alone. This prevents artifacts and other weird looks, and it helps keep you subject isolated nicely against the background.
After that, I boosted some of the blues with the Vibrance tool. Overall, it's just three simple slider adjustments in order to add a slight, but noticeable bump to the visual effect of the image.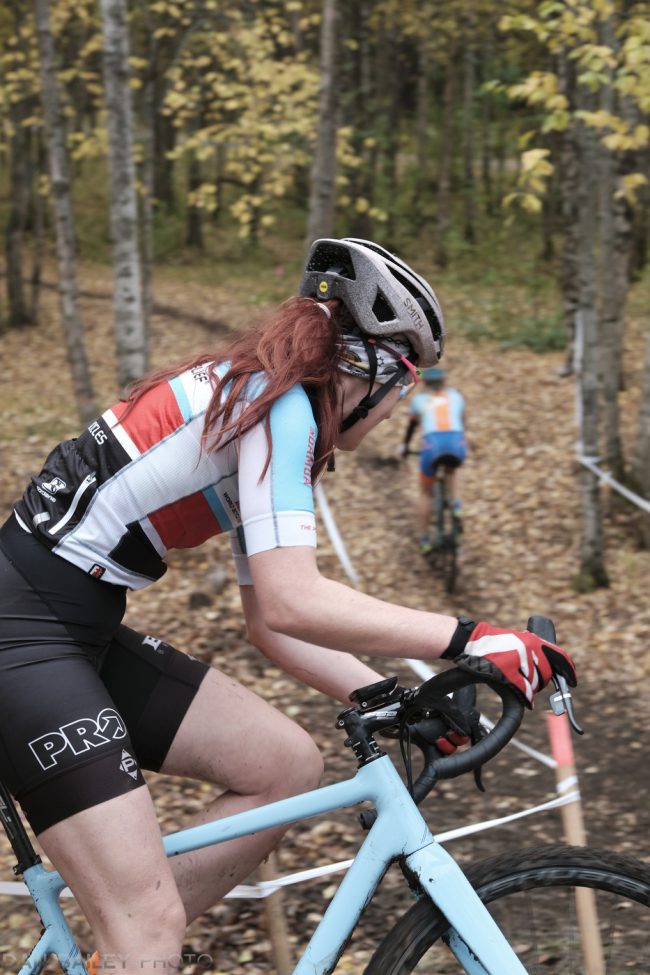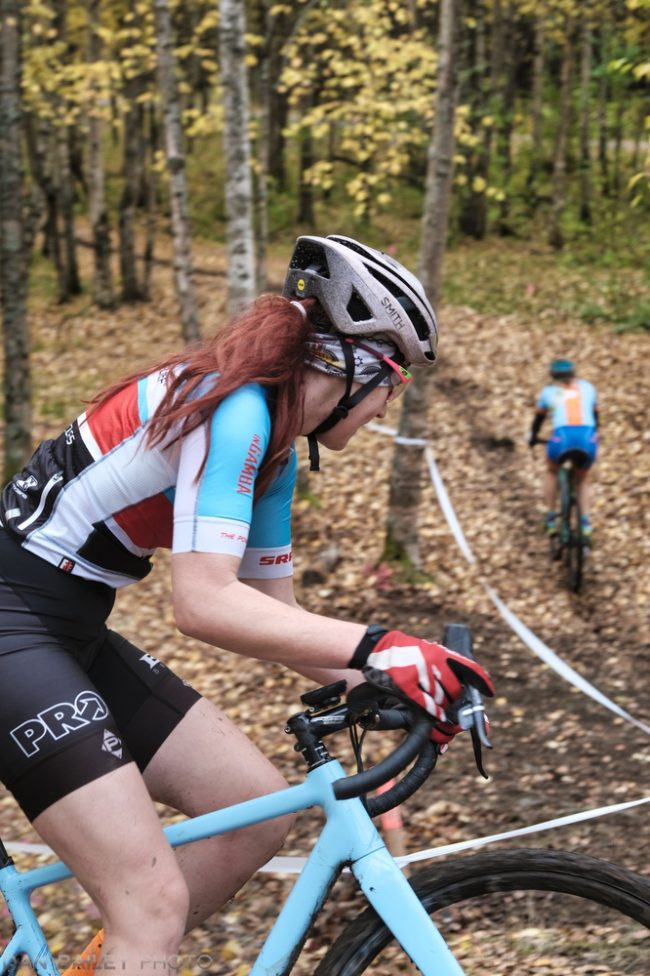 2. Mountain Bike Racing
For this shot, I took the opposite approach. Instead of sharpening the background, I went the other way with the AI Structure slider. My main subject was already razor sharp, with lots of muddy detail, so I want the background to compete with that.
By applying a negative amount of AI Structure, I softened the background textures, so that the trees and foliage become more of a wash of color and less of a distracting puzzle. This helps the rider stand out much more clearly in the frame.
Since the overall image is pretty dark, I also made an AI Accent adjustment and used the Dodge and Burn tool to lighten up her face. The result is a much more dramatic and clear photo that took just a few minutes to tweak.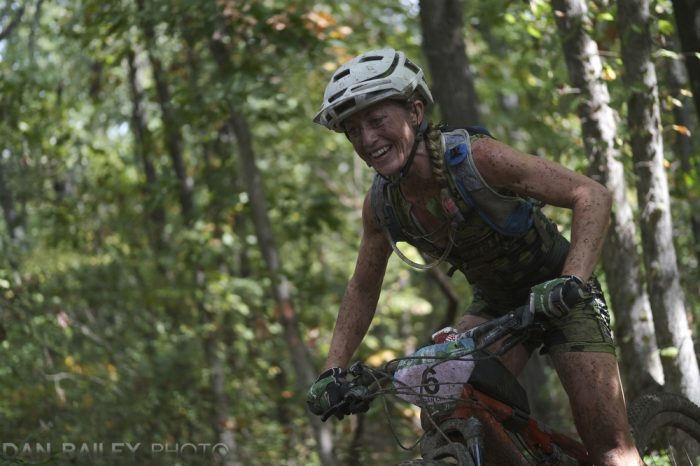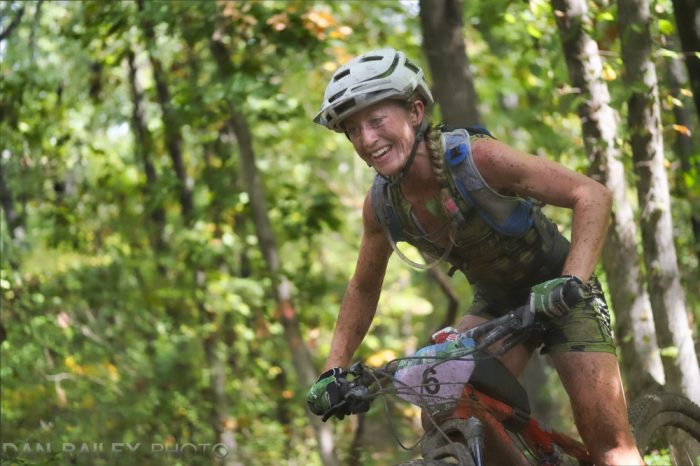 3. Landscape
In this third example, I used AI Accent again, and Luminar's Landscape Enhancer tool, which include the Dehaze slider, as well as Golden Hour and Foliage Enhancer. That's one nice thing about the Luminar 4 interface, they've grouped tools together in a logical way instead of having every tool be separate. This reduces the amount of time you'll spend looking for adding tools to your workspace.
Using the AI Structure again allowed me to bring out the glacier details without over sharpening the small bush in the foreground. Even with a landscape subject, the algorithms that this smart tool uses does an effective job of isolating the foreground and applying just the right amount of definition.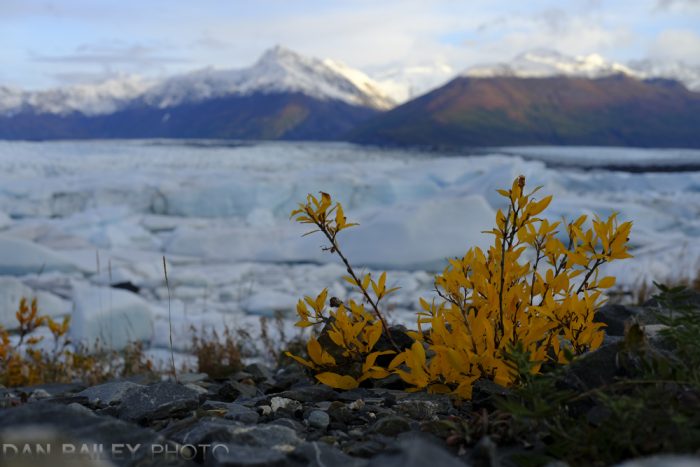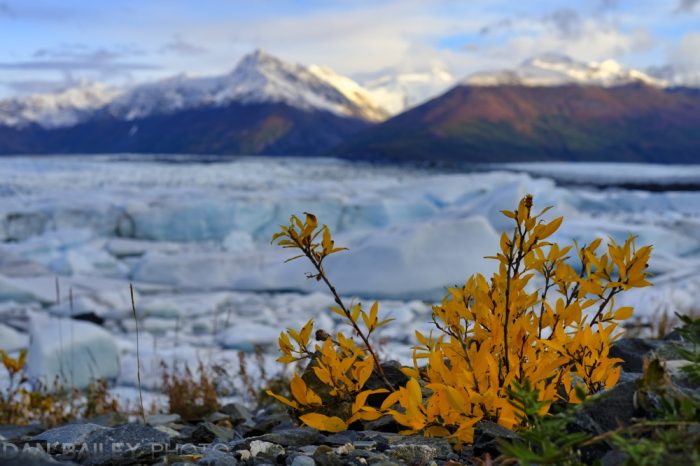 Conclusion
There's no question, Luminar's new AI Structure tool is a powerful new brush in an already capable box. It allows you to achieve a very pleasing amount of separation between foreground and background, and it with most instances, there's a miniature amount of halo-ing and other artifacts that often show up when you make large moves with the clarity and sharpening tools.
In addition, the new interface in Luminar 4 is very easy to navigate, and as I mentioned, it smartly groups commonly used tools together. In Skylum's continuing mission to make Luminar a very easy-to-use program, I think this new interface makes some pretty good compromises and it looks very clean.
And, with the power of Luminar's smart AI tools, which I find myself using quite often, Skylum has further expanded on their mission of giving people a way to make their photos look great in a minimal amount of time.
If you want to see examples of the other new tools that are coming, including AI Skin Enhancer, AI Portrait Enhancer and the radical new AI Sky Replacement tool, read this recent post. 
Luminar 4 is due to be released this fall. It works as both a standalone program or as a plug-in for both Mac and PC: You can either use it with the Library module to organize your entire photo library, or use it inside Adobe Lightroom, Photoshop and Apple Photos. It works great either way.
If you order through this link, you'll get a special discounted price on either the new version, or the upgrade.