The Best Budget Wide Angle Lenses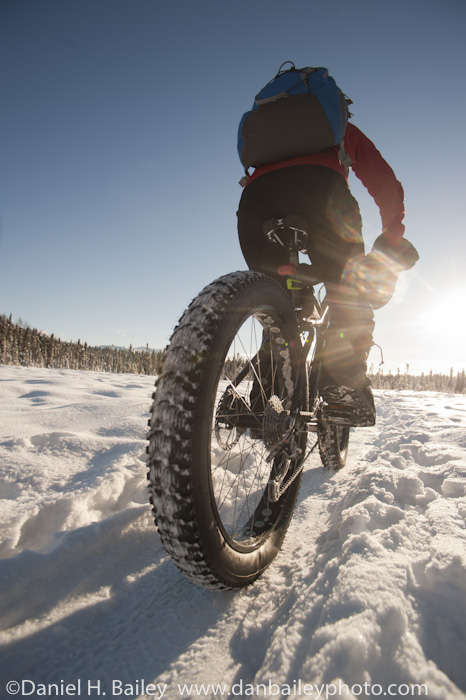 Wide angle lenses rule. I don't know what I'd do without them; probably take up another career.
Wide angles are the quintessential lenses for shooting landscapes, but they're also great for photographing sports and environmental portraits, because you can show the subject in context with the environment. This helps you add a sense of depth and story to your imagery.
And because they're usually light, compact, unobtrusive and have an inherently very wide depth of field, they're great for travel, street photograph, candids and in confined spaces. If I'm heading out with a single lens, I almost always reach for a wide angle.
Although I often rely on my Nikon 14mm f/2.8 lens, which is heavy and relatively expensive, I've probably used my Nikon 24mm f/2.8 lens a whole lot more. My point is that you don't have to spend an arm and a leg to get a good quality wide angle lens that will serve you for many years and produce great imagery. (Edit: Check out the Bower 14mm f/2.8 lens. Ultra wide angle lens for only $419. Exceptional value. It's all manual, but when shooting that wide, you have incredible depth of field, so focus is rarely an issue. It's available for both Nikon and Canon.
Here's a list of affordable, yet very high quality wide angle lenses (all under $600) that will do the job and do it well. Note that all of my selections are fixed or prime lenses. While there are a few really inexpensive wide angle zooms out there, such as the Nikon 18-55mm f/3.5-5.6 and the Canon 18mm f/3.5-5.6, which both cost less than $200, I'd highly recommend steering away from choices like these, unless you're an a REALLY tight budget.
Cheap zoom lenses will never be as sharp edge-to-edge, or as fast as a fixed lens. If you go this route, your image quality will suffer, plain and simple. If you want a quality zoom wide angle, you'll need to pay a whole lot more than $200.
Finally, wide angle lenses are especially prone to flare, so I'd always recommend getting the dedicated lens hood that goes with your lens. They also help to protect the lens. If you're like me, your lenses can take quite a beating.
28mm f/2.8
If you're looking for your first wide angle lens, 28mm is a great place to start out. That's where I began over 20 years ago; a used manual 28mm was my second lens after my 50mm f/1.4. Nikon has the AF Nikkor 28mm f/2.8D, while Canon has the Canon EF 28mm f/2.8. Both cost less than $300 and are excellent, sharp lenses with incredibly clear optics that are way better than any of the budget wide angle zooms on the market.
24mm f/2.8
Lenses get more expensive as they get wider. The 24mm is also a great choice if you like to go wider, especially on the crop sensor and DX cameras, and they're not too much more than most 28mm lenses. These choices all fall between $250-300. The Nikon 24mm f/2.8 has been a staple in my camera bag for over fifteen years. It's very small and lightweight and super sharp. I use it for landscapes, action, adventure, people- you name it, I've shot everything with this lens. Canon has the EF 24mm f/2.8 lens, and it gets the same reviews as I give my Nikon 24. Unfortunately, Sony doesn't have a budget 24mm. They recently released their 24mm f/2.0 SSM Wide Angle Lens, but it costs over $1,200. A fantastic lens, but not exactly budget.
20mm f/2.8
Again, wider is more expensive, and if you find that you love wide angle photography, you might well consider a 20mm lens. Believe me, once you go wide, you always want wider! The Nikon 20mm f/2.8D, which comes in at $564, is a great lens. I've used it before and it's wonderful. The only reason I don't have a 20mm is that I already have a 24mm, an old, expensive 17mm that's not made anymore and a 14mm. Just can't justify the price. However, maybe you can, especially if you don't already have three wide angle lenses in your camera bag. Canon's choice in this range is the Canon EF 20mm f/2.8 USM lens ($529). Sony also has an offering in this class, the SAL-20F28 20mm f/2.8 lens ($599).
Zoom Lenses
Like I said above, high quality zoom lenses are not cheap and with the wide angle range, I'd always recommend a fixed lens over a zoom, unless you're spending over $1,000. That said, there are a few lenses that fall into the budget zoom range that are better than the $200 models.
None of them rival any of the choices above, which are all pro quality glass. These lenses are not. They're not as well built, and they lack the edge-to-edge sharpness of a prime. However, on DX and crop sensor bodies, this is not as much of an issue, because when you crop, you lose the corners anyway. So, consider these choices only if you have a crop sensor camera body. Otherwise, go prime.
Follow @Danbaileyphoto