Dear Darren,
I never intended to become a full time writer. Honest. Sure, I've penned a few articles during my career, but you see, I'm already a full time photographer. As you can imagine, that keeps me plenty busy, so what on earth could have compelled me to throw yet another all consuming venture on top of my already full plate?
Blogging, that's what, and for the record, I blame you entirely.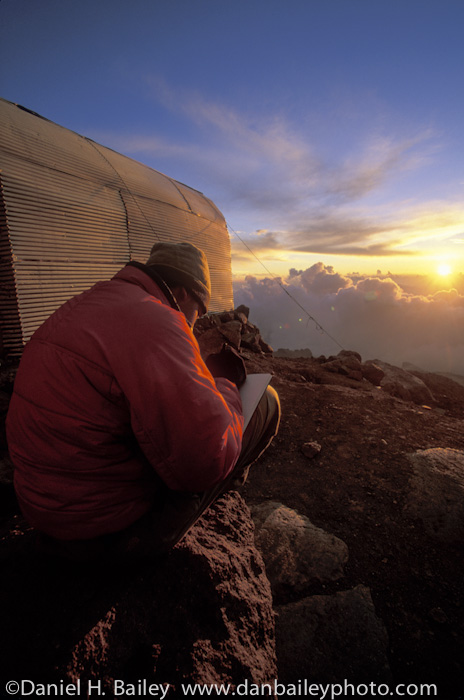 Here's how it went down. At the beginning of 2010, I found myself standing on the tail end of the global recession, clutching the charred remnants of my photography business. As if the that wasn't a big enough hurdle to overcome, I'd just moved to Alaska, where I was suddenly the "new guy in town." Work suddenly became very hard to come by, both locally and nationally.
In a move to help rebuild and diversify my business in the new economy, I started doing more online writing, or as you like to call it, blogging. To be clear, I wasn't entirely new to blogging. I've had this blog since 2007, but with low traffic and no real direction during the first two and a half years, it was mostly just self indulgent image sharing, creative self expression and practice.
This is where you come in. In the middle of 2010, I picked up your 31 Days to Build a Better Blog eBook. I started working your suggestions into my blog and immediately saw an increase in traffic. It doubled in a single month. The next month it doubled again. In four months, it was 10 times what it was before I read your book. Last month it was 20 times higher than it was before I discovered your book.
I would thank you for this, Darren, but the truth is that because of your eBook, I have now become obsessed with blogging. I spend an extraordinary amount of time each week writing; probably too much sometimes. I probably need professional help. I start almost every day writing, and in fact, there are probably times when I should probably be out shooting and yet there I am, pounding away at the keyboard, and to what ends?
Very successful ends, I'm proud to say. You see, blogging has become a viable and imperative aspect of my outdoor, adventure and travel photography business. It provides a creative outlet for me to embellish the stories of my imagery and my adventures, as well as a theraputic exercise where I work out my own personal issues in the photographic realm and hone my writing skills. And of course, it allows me to share my knowledge, my experience and my genuine love for photography in a format that provides help to other photographers, which is something that I enjoy immensely.
It also acts as an important marketing arm of Dan Bailey Photo. My blog has brought me new clients and professional contacts, some of whom I might not have found otherwise. It's brought me professional recognition and led to my paid position as senior contributor at The Photoletariat, and a long, friendly discussion with a potential book publisher.
Download My Free Photography eBook
Expand Your Skills. Be More Creative
Let me show you some techniques that will help make you a better, more proficient and more creative photographer!
I'm also excited to say that blogging has brought me an entirely new source of photography related income, which, in two years, has slowly built from nothing, to levels that now rival my stock agency income during any given month. In that way, blogging has allowed me to take more control of my photography business in an increasingly competitive economic climate. It even prompted me to me write three of my own eBooks, and a fourth that I hope to have published this fall. Seriously, who would have though you can actually make money with a thing that's called blogging? It almost sounds dirty.
Finally, it's brought me a wonderful readership and community of photographers who are really the ones responsible for my success. Some of them even reside in your own country, and I've never even been to Australia. To them, give my heartfelt thanks for all the support, because without my awesome readers, I'd be writing everyday for noone. In fact, I've even invited some of them to write guest posts on my blog.
As you can plainly see, Darren, this is all your fault. If it weren't for your 31 Days to Build a Better Blog eBook and your open and genuine willingness to share your insights about how to become a successful blogger in your ProBlogger book and on your website, I'd be out there acting like a regular photographer, instead of trying to find success as some kind of new world, hybrid social media photographer-writer guy.
So, go ahead, mate, have your laugh and know that you complicated my life enormously with all of your talk about blogging. Heck, use me as an example if it makes you happy. Go ahead and retweet this letter and tell the whole world how you lulled yet another poor soul into becoming a blogger. Don't worry, I won't be offended. I don't care how many people you tell, so long as it helps others.
Oh, and since I can't seem to stop, how about letting me write for your DPS blog sometime?
Cheers and best regards,
Dan Bailey, Anchorage, Alaska