Awesome New Photography Gear – September 2014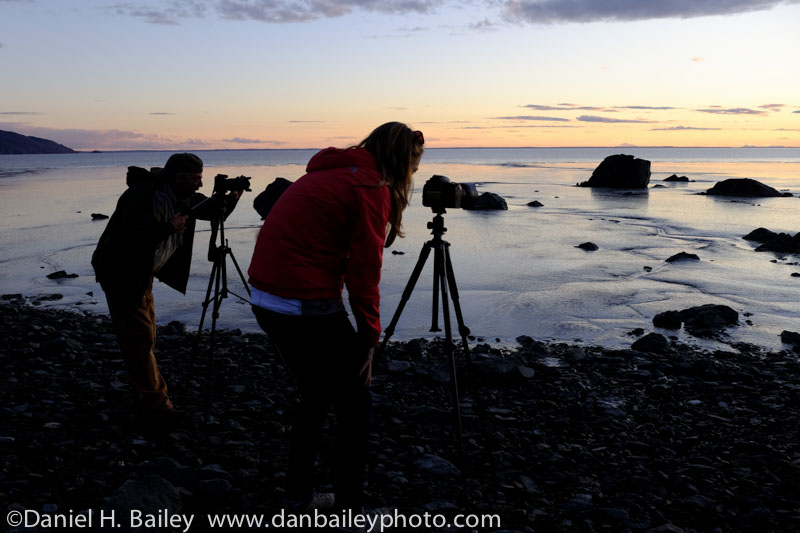 There's a lot going on in the photography world this month. Photokina has just gotten underway and almost everyone has introduced new products to feature at the giant, bi-annual trade show. Some of this stuff is pretty impressive and worth checking out if you're an outdoor, action or travel photographer. In case I don't get a chance to do more thorough reviews, I'll do a quick run down so that you know what you can look forward to in the weeks ahead.
Nikon D750 Full Frame DSLR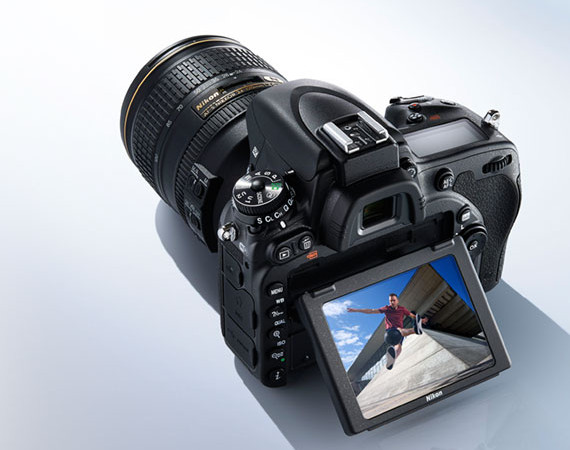 Just on the heels of the new hot rodded 36 MP
D810 camera, which now shoots at 5 fps, Nikon has just announced the brand new full frame D750, and for many shooters, especially D700 users, it's the camera they've been waiting for.
Positioned just above the D610, the D750 is a lightweight, compact full frame DSLR with a 24.3 MP CMOS FX sensor that features a 51-point AF system (finally!!!) and a max frame rate of 6.5 frames per second.
Even though Nikon has yet to come out with a truly viable mirrorless camera, they've nonetheless been watching the competition. They've borrowed a couple of popular features to throw on the D750, such as built-in Wi-fi that lets you share and capture images remotely, and a vari-angle tilt screen.
While it's still a DSLR, the D750 is built with a carbon fiber front and an allow back, which makes it just about as small and light as the D610, which makes it a solid outdoor adventure camera. Not word on how durable it is compared to the D710, but considering that carbon fiber mountain bikes are built to be crashed, my guess is that they D750 will be adequately tough for most users.
The D750 will be $2,399 and it's slated to hit shelves on September 23. You can preorder yours here. You can check it out a Nikon's website here.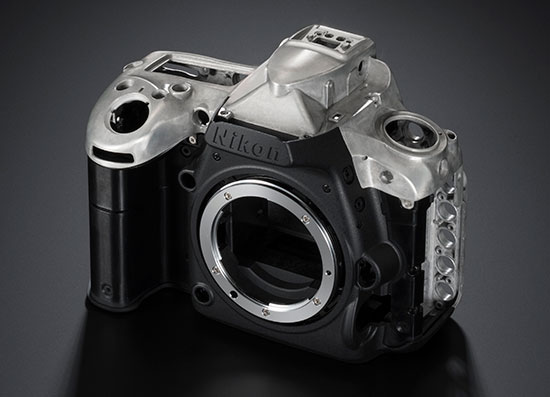 Fuji XF 50-140 f/2.8 Weather Resistant Lens
Most pro shooters depend on their fast tele lenses, which is the main reason that some photographers haven't fully embraced mirrorless systems yet. Until now, there hasn't been a viable equivalent to the trusty Nikon and Canon 70-200 f/2.8.
Fuji has just announced their XF 50-140 f/2.8 OIS WR lens. It's designed to be exactly that. It's fast, pro quality glass, it has Fuji's killer 5-stop OIS image stabilization system, and it even features a similar weather resistant design that's found on the impressive XF 18-135 WR lens.
With an equivalent focal length range of 76-213mm, the new XF 50-140 has a Triple Linear AF Motor,  5 ED elements, a tripod collar, and an internal zoom mechanism, which means it doesn't change length when you zoom in and out like the other Fuji XF zoom lenses.
Given the surprising sharpness of the slower 18-135 lens, I have full confidence the this will be an awesome lens that has incredible quality and sharpness. It will obviously be on the heavier side for a mirrorless lens, but it will still be lighter and smaller than any other pro 70-200 2.8 DSRL lens. I'm hoping to try this one out as soon as it's available, and I'll let you know what I think as soon as I have one in hand.
The XF 50-140 f/2.8 lens will cost $1.599 and it's slated to be released later this fall. You can preorder one here, or you can check out the specs on Fujifilm's site here.
Fujifilm X100T
Also from Fuji, the latest incarnation of the X100. This time, the new X100T. The X100T features many of the same specs as the previous version, including a 16MP X-Trans II sensor, but it has some new features as well.
The new X100 has an even better advanced hybrid viewfinder with an electronic rangefinder feature that allows accurate manual focusing in real time. It also has a silent electronic shutter mode that offers speeds up to 1-32,000 second, which means you're able to shoot shallow depths of field even in bright sunlight.
On the front of the cameras is a new 1/3 stop aperture ring, a new command dial, and 7 Fn buttons, just like we see on the X-T1. Fuji has also introduced a new film simulation called "Classic Chrome," which is essentially a replication of Kodachrome. This will be introduced into the rest of the X Camera line with a firmware update to come later this year.
The X100 is a true modern classic and for good reason. I'm honestly surprised I don't have one of my own yet. The new X100T is slated to hit the shelves in November, but your can preorder one here, or check out the specs on Fuji's website.
Zeiss 16-35mm f/4 Lens for Sony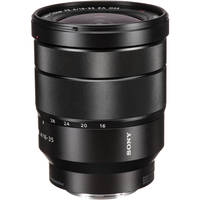 The new Zeiss FE 16-35mm f/4 ZA OSS Lens is one of the most preordered lenses right now, and for good reason. If you're a Sony user, this looks like absolutely killer glass.
Made for full frame Sony mirrorless cameras, and compatible with APS-C E Mount cameras as well, the Zeiss FE 16-35 gives constant aperture and stunning sharpness throughout he wide angle to normal range.
With OSS image stabilization and a relatively fast f/4 maximum aperture, this lens looks to be a very solid tool for low light and a variety of outdoor and travel situations.
It has 3 ED elements, it remains a constant size through the zoom range, and the filter threads do not rotate when you're focusing or zooming the lens. What more can be said. It's a reasonably priced Zeiss lens. It's no wonder it's a huge hit.
The Zeiss FE 16-35mm f/4 ZA OSS Lens will be released on November 18. You can preorder yours here.
Follow @Danbaileyphoto