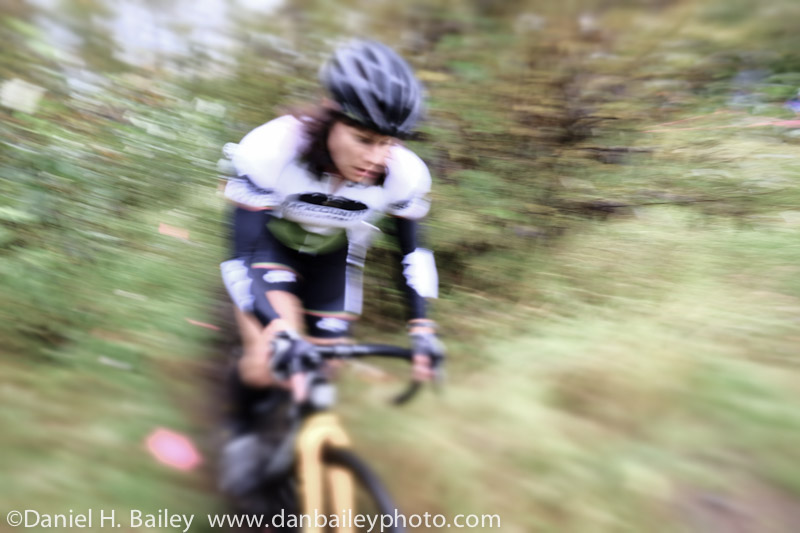 Summer leaves town in a real hurry as soon as September hits Alaska. As much as I hate to see the warm weather and long days depart for the year, fall does mean the start of cyclocross season, so that's a tradeoff I'll take with excitement.
During the past couple years, it's been lots of fun to both race in and photograph the Arctic Cross series here in Anchorage, and I've been especially looking forward to this fall because it's my first season to shoot cyclocross with the Fuji X-T1 camera.
This past week, I shot with only the new XF 18-135mm weather sealed lens, and while I would have preferred using a faster f/2.8 telephoto zoom for long shots inside the dark forest, Fuji's high ISO performance is pretty darn good, so the speed loss is not as big of an issue as it could be. Shooting wide angle makes it even less of an issue. That said, I'm very curious to try out the new XF 50-140mm f/2.8 lens that's just been announced.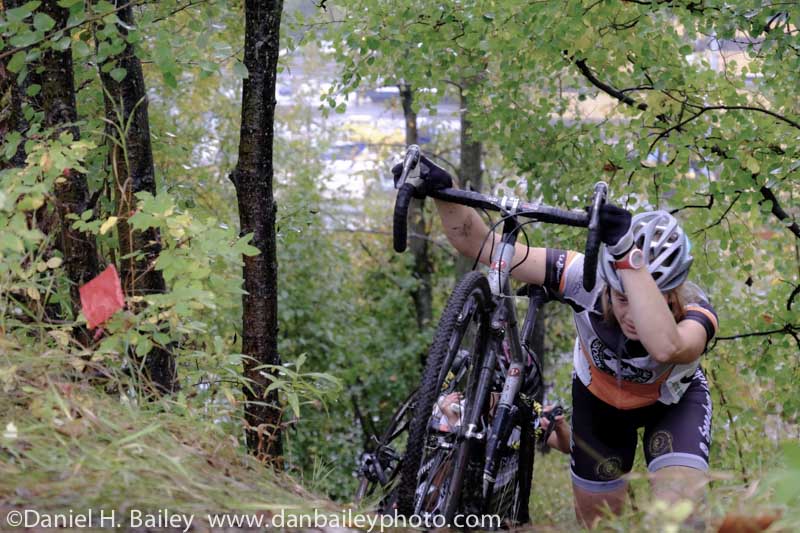 Cyclocross is indeed a fast action sport that offers a diverse number of perspectives and compositional opportunities. For that reason, I was very curious about how well the X-T1 and 18-135 lens would do with regards to autofocus performance.
As with my previous tests using the 18-135mm lens, I found it to be more than capable enough to acquire and track the bikers. The very lightweight linear motor that's built into the 18-135 makes it one of the fastest focusing lenses in the Fuji lineup, so if there was a limitation here, it wasn't AF, it was lens speed, as I mentioned above. That said, limitations are a great spark for creativity. You may not always have the perfect gear, but you can take what you have and run with it in whatever direction works best.
All of these were shot as straight JPEGS, and as much as I like the Fuji colors, I really love the black and white film simulations. I think they're perfect for subjects like this; BW seems to impart a timeless quality, and it certainly has more grit, especially when you crank the ISO way up. (Most of these were shot at ISO 1600 and higher.) You can check out more photos from this week's race here.