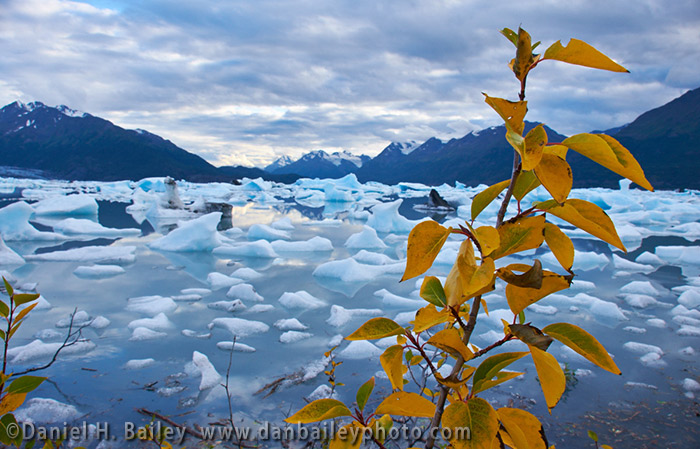 A few weeks ago, I posted a first look review of the new XF18-135mm f/3.5-5.6 OIS WR lens, which is Fujifilm's first weather resistant lens. Although it can be used on any X-Series camera body, the 18-135 was designed in conjunction with the rugged, weather sealed X-T1, and it lets you shoot in out in the elements without having to worry about rain, heavy snow, water splashes or the spray from waterfalls getting inside your lens.
In addition to the 20 points of weather sealing which have been incorporated into the barrel, the 18-135 also features a special ventilation system that helps prevent dust from being sucked into the lens when you zoom in and out.
This is a really nice addition, because if you shoot in dusty conditions long enough, you'll eventually see some of that dust work it's way inside your lens. Believe me.
When I wrote my initial review, I was using a prototype version of the 18-135. I mainly highlighted the overall build of the lens and the usability out in the field. However, since that model wasn't a final production version of the lens, I didn't feel comfortable getting into too much detail about how well the it performs with regards to sharpness and autofocus.
I knew that Fuji was still tweaking the hardware and firmware before its actual release, and I wanted to wait until I got the real version in hand before I gave it a proper review.
Well, my XF18-135mm lens finally hit the doorstep last week, and after a few days of shooting a variety of subject matter with it, I'm excited to report that this lens definitely lives up to the hype.
With an effective view range of 27-206mm view when compared to full frame, the XF18-135mm is a full range zoom that goes from relatively wide angle to telephoto. This gives you a highly versatile focal length range for shooting a wide variety of subject matter without having to change lenses. This is key when shooting in wet conditions.
While it's not quite as fast as your standard pro f/2.8 telephoto zoom, it's quite a bit smaller and lighter, which makes it much easier to pack and travel with. The combination of weather resistance and relatively compact size makes it ideal for outdoor, travel and street photographers who want to head out with only one lens.
Let's see how it performs.
Image Quality and Sharpness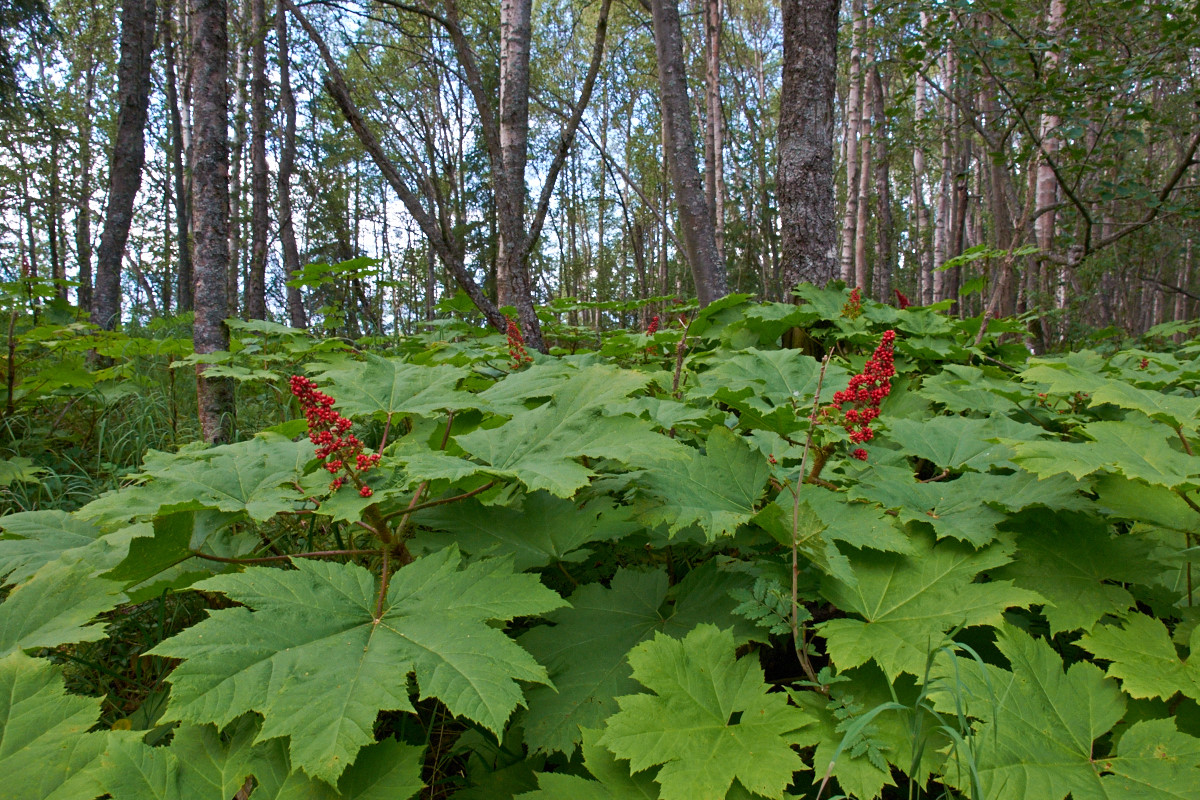 Of course, the first thing we all wanted to know is if the new XF18-135mm would be geared more towards the professional end of the spectrum, or if it would fall into the realm of "cheap kit lens." In other words, is it sharp? Will it get the job done?
Many kit zoom lenses show dramatic falloff in sharpness at different apertures and focal lengths, especially at the edges. However, from what we've seen, Fuji seems to have no interest in building cheap glass. Even their XF 18-55mm f/2.8-4 is incredibly sharp for a "kit" lens. It even features an impressive OIS images stabilization system.
Built with 16 elements in 12 groups, including 4 aspherical elements and 2 ED glass elements, the new XF18-135mm is indeed a high quality lens that offers incredible sharpness. Testing it out on a few subjects, I was highly impressed with how well it's able to record detail through all focal lengths and apertures.
Here are three photos which I feel clearly illustrate just how sharp the XF18-135mm lens is. The first is a wide angle frame shot at f/7.1. The second is zoomed most of the way out at f/18, while the third  one is the same view almost all the way open at f/6.4. The field of focus is very narrow, so it also gives you an feel for how well this lens handles out of focus subject matter. e.g, how well it does bokeh.
The images are all full size original JPEGS, so you can click on each one and pixel peep all the way across.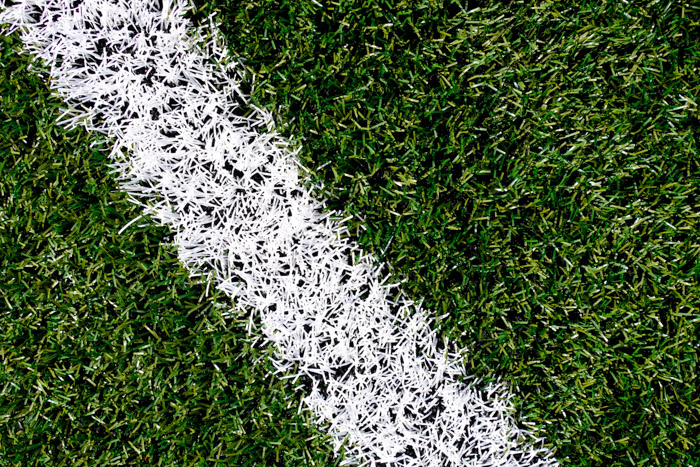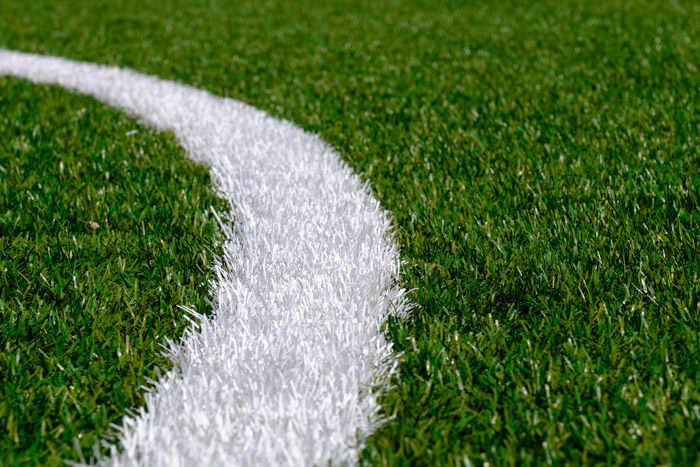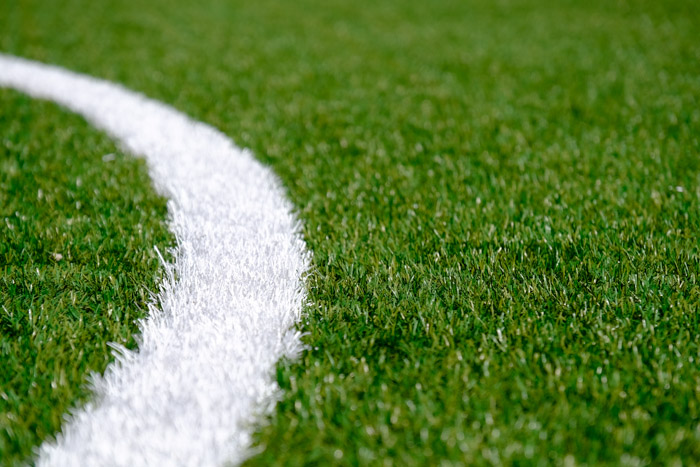 As you can see, the XF 18-135 definitely gets the job done. Even when zoomed all the way out, the 18-135 retains a high level of sharpness out at the edges, which is a testament to how meticulous the Fuji engineers were with their designs.
Color and clarity from this lens is very good too. Images are crisp and brilliant. Straight JPEGs look awesome when shot with my X-T1, and RAW files processed with a RAW developer that plays nice with Fuji, such as Capture One Pro 7 and Iridient Developer look even better, especially when shooting in tricky light. (I processed the glacier image at the top with Capture One Pro 7.)
By contrast, the image below is a straight JPEG.
OIS Image Stabilization
I've been really impressed with Fuji's OIS Image Stabilization system. Through the use of quartz oscillators, special algorithms and high precision gyros that are built into the lens, the XF18-135 offers 5 stops of image stabilization performance. I haven't tested it down to extreme levels yet, but based on my experience with how well it works on my other XF lenses, I'm confident that this new lens performs in a similar way.
This makes the 18-135 great for shooting landscapes, street scenes, architecture or travel when you want to go light and fast and travel without a tripod. It also helps make up for the slower maximum aperture of this lens when shooting stationary subjects or when photographing in low light.
Awesome Autofocus Performance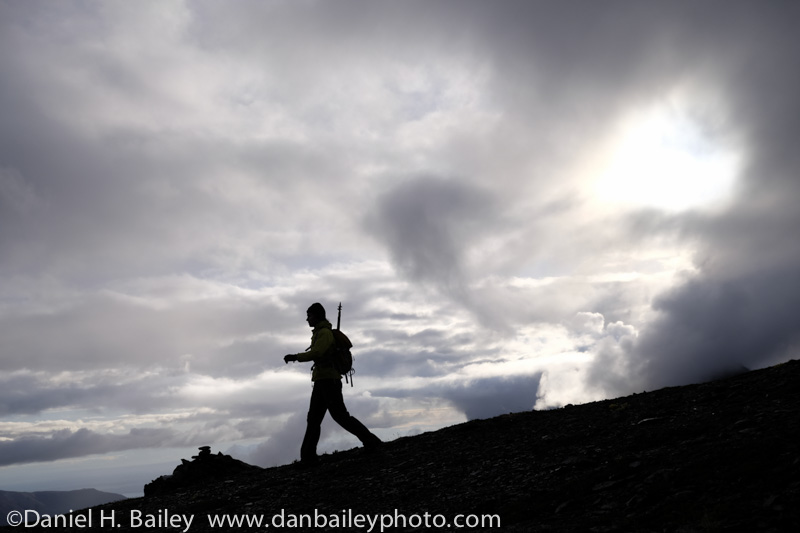 The new XF18-135mm pairs extremely well with the X-T1, which does continuous, predictive AF at up to 8 fps. Even though it's not an especially fast lens, it's built with a special lightweight, linear motor and inner focusing mechanism, which allows for surprisingly fast, nearly silent AF performance.
It outperforms the XF 55-200 in a big way, and in fact, it's noticeably more quiet than the 56mm lens. Gauging from my tests, it's even faster too. For how much smaller and slower and less expensive this lens is compared to something like a big f/2.8 pro tele zoom from Nikon or Canon, the Fuji 18-135 holds its own in a way that you wouldn't even imagine.
I did one quick test the other day and was impressed at how well the lens locked on a tracked a quickly moving subject across a number of frames. As with any lens, it won't do as well in extremely low light, but it's no slouch. In my carefully calibrated "shooting inside my closet test," I've seen DSLR bodies and zooms that take longer to focus than this camera lens/combo.
Usability and Overall Thoughts
Honestly, when I first heard about the new XF 18-135mm f/3.5-5.6 OIS WR lens, I wasn't sure how it would fit into my arsenal. I figured the weather sealing could come in handy on occasion, but for the most part, I'm a fixed lens guy, so I didn't think I'd find much use for it.
After trying it out, though, and especially after getting the final production version in my hands, I'm sold. Hands down, this is a fantastic lens. Granted, it's not terribly fast with regards to aperture, but it's got a versatile zoom range, it's very well made with solid construction, (it's a bit more rugged than the 55-200) and as you can see above, it's really sharp.
As a fast moving outdoor photographer, I like to travel light. While this isn't quite as compact as my favorite Fuji lens, the XF 14mm f/2.8, it's way more versatile, and it's certainly lighter to go with just this lens than if I were to take along two lenses, like the 14 and 56mm f/1.2 or 55-200mm, which I usually do. In many applications, it's worth it to trade a little speed for the convenience of carrying just one lens.
In fact, if you had an X camera and only one lens, this would be a pretty good choice; it's durable, versatile and it's a nice size. It will do landscapes, people, sports, adventure, travel… you name it! Unlike some bigger heavier zooms, like the XF 50-140mm f/2.8, this is light enough to shoot with one hand. In shot, this is a lens you can take anywhere and have lots of fun.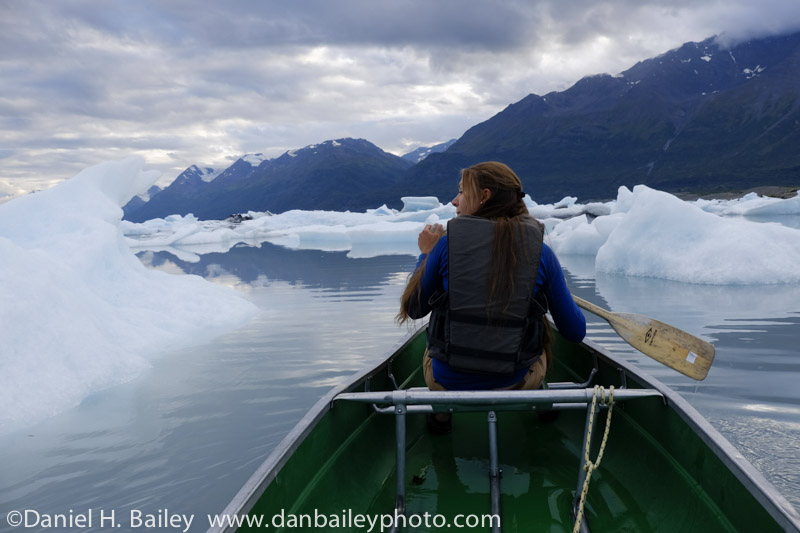 The weather sealing is a big plus for me. It makes this lens a perfect match for the X-T1 and it gives me protection and piece of mind when I want to shoot out in the elements or in the backcountry. We all know that the best adventure pictures often happen when you're in the thick of a rain, snow or dust storm. I've already shot in some pretty wet conditions with this lens and it did just fine.
Plus there's the whole changing lenses thing. Sure, I've been swapping glass in these kinds of conditions for years, but when shooting in wet weather, having a weather sealed lens zoom will let me get different views without having to expose my X-Trans sensor to harsh elements.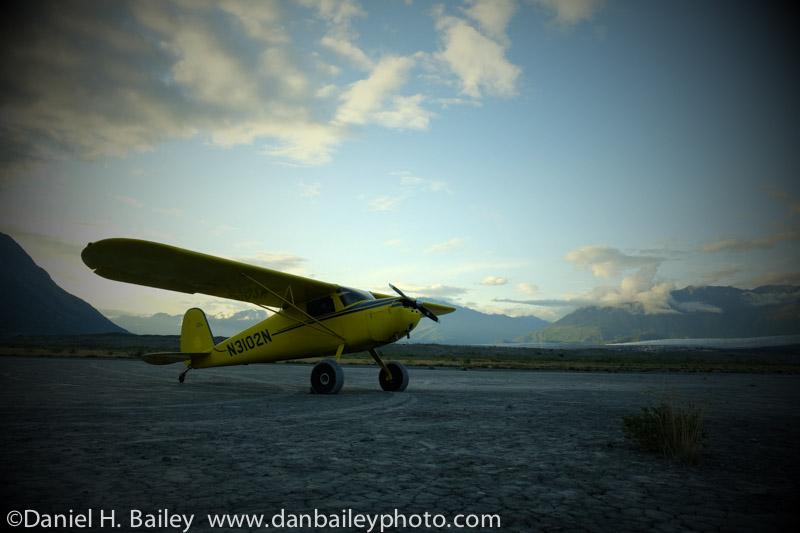 Do I have any bad things to say about the XF 18-135mm f/3.5-5.6 OIS WR lens? It's not very fast, but we've already covered that. Plus, the Fuji cameras do a great job with higher ISO speeds. It makes your nice small X camera a little heavier, but it's a solid piece of glass on there, so I'll take that tradeoff. It's still smaller than most 80-200 f/2.8 style zooms. It's not quite as wide as I would have liked, but a 27mm angle of view isn't very far off from my trusty Nikon 24mm f/2.8, so I can live with it.
Overall, kit won't perform quite as well as Fuji's XF 50-140 mm f/2.8 tele zoom, but you can't expect a kit lens to exactly match the results you'd get with a super high-end pro lens. The 50-140 is considerably bigger, heavier and more expensive.
Side by side, you'll see the difference, but on its own, the 18-135 does a really good job. Where you'll notice it the most is if you're zoomed all the way out and looking through a lot of air. I suspect that's because the 50-140 glass has the new Nano GI coatings, which will make a difference in those kinds of conditions. Again- tradeoffs.
Under most normal conditions, the 18-135 does a fantastic job and I'm really happy with its performance. It was clearly made with outdoor, adventure, and backcountry photographers in mind, who are the target market for this lens and for the X-T1. Essentially, they've built a solid, pro quality optic that pairs perfectly with the X-T1, although it can be used with great results on any of the X cameras.
I didn't want to like this lens, but now that I've seen what it can do, I see exactly how it will fit. I'll still use my 14, my 27 and all my other XF lenses quite a bit, but if there's a chance I'll end up shooting in bad weather, this one's got me covered. Or if I just want to go light with one lens and I know that the itty bitty 27mm pancake or the ultra wide 14mm won't cover my long range needs, I'll take this one.
Since it arrived last week, the XF 18-135mm is the only lens I've been using. I don't feel as if I've been missing anything, though. I haven't felt limited with my creativity and I've been happy with all of the images I've shot. (Here is another sample of landscape images shot with this lens, and here are some snow biking shots shot with the 18-135 as well.)
What more can I ask of a lens?
I have to hand it to Fuji to design a camera and lens system that's especially made for outdoor and adventure photographers. They've done an excellent job with the X-T1, and now with this lens as well. The street and portrait guys have had all their fun with the X-series cameras for a few years, now we get ours.
I have just bought an X-T2 so your articles on the Fuji X system have been very useful.
Your review of the Fujinon 18-135mm lens helped me decide to include it in the minimal, lightweight system I wanted to shoot with ( I decided to go with just that and the 10-24mm - so far, anyway!).
Support this site: The XF 18-135mm lens is in stock right now. If you're thinking about buying it or any piece of gear, please consider shopping through these links. It won't cost you anything extra, you'll still get the lowest prices available and it will help me out. It's like your way of saying "thanks" for the time and effort it takes me to compile reviews like this.
[iframe]<iframe width="120″ scrolling="no" height="240″ frameborder="0″ border="0″ src="http://mer54715.datafeedfile.com/widget/aff_widget_prdt_generate-2.0.php?aff_num=6746&aff_net=1&widget_num=5617&sid=" marginheight="0″ marginwidth="0″></iframe><iframe style="width:120px;height:240px;" marginwidth="0″ marginheight="0″ scrolling="no" frameborder="0″ src="//ws-na.amazon-adsystem.com/widgets/q?ServiceVersion=20070822&OneJS=1&Operation=GetAdHtml&MarketPlace=US&source=ss&ref=ss_til&ad_type=product_link&tracking_id=danhbaisadvph-20&marketplace=amazon&region=US&placement=B00KZHOYSW&asins=B00KZHOYSW&linkId=GHUOB4AAY2WPYOUZ&show_border=true&link_opens_in_new_window=true">
</iframe>[/iframe]
Link for my UK Readers:
[iframe]<iframe style="width:120px;height:240px;" marginwidth="0″ marginheight="0″ scrolling="no" frameborder="0″ src="//ws-eu.amazon-adsystem.com/widgets/q?ServiceVersion=20070822&OneJS=1&Operation=GetAdHtml&MarketPlace=GB&source=ss&ref=ss_til&ad_type=product_link&tracking_id=danbaiphoblo-21&marketplace=amazon&region=GB&placement=B00L05ZUR2&asins=B00L05ZUR2&linkId=AHKRQXJLYQNWHHKY&show_border=true&link_opens_in_new_window=true">
</iframe>[/iframe]