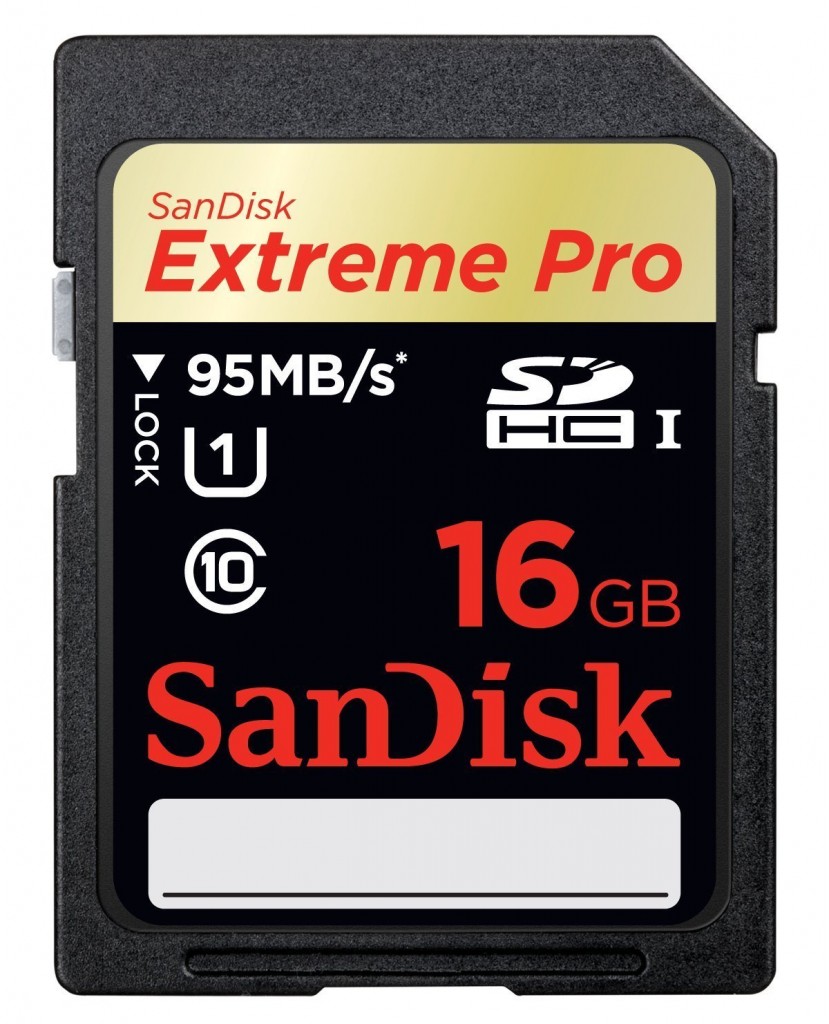 Got cards? Got fast cards? Got big cards? As cameras keep improving, RAW file sizes keep getting bigger, as do the buffer sizes, and you find that the older, slower cards don't quite keep up anymore.
Especially when shooting in continuous mode, which isn't just for action. I love CH for grabbing the slight changes in expression when I'm photographing people.
Right now you can save up to 50% and more on Sandisk SD memory cards. There are quite a few models on sale right now, so it's a pretty good time to stock up.
In my mind, the best value is the Sandisk Extreme Pro 95MB/S, which is an excellent trade off in price vs. speed. In the tests I've seen, it's really isn't that much slower than the new super fast SanDisk Extreme Pro 280MB/S UHS-II, which are the fastest cards to date.
When shooting a 10 second burst of RAW photos with the X-T1, the 95MB/S card takes about 14 seconds to finish writing, while the 280MB/S card takes about 9 seconds. To compare, the Extreme 45MB/S card takes about 20-25 seconds to write, and it's only capable of shooting about 60% of the shots in a 30 second burst as the UHS-II card.
I've also got some Ultra 30MB/S cards, and if you're not shooting super fast action or using your camera on CH mode very often, these are great value cards: only eleven bucks for the 16GB. They're certainly great for travel and landscape photography where you're not burning frame after frame really fast. However, try to shoot a long high speed burst and you'll be waiting for well over 30 seconds for this card to write, during which time, your camera will be locked up.
You can never have too many cards and now is a very good time to pick up some extras, especially if you're shooting with one of the new Fuji, Olympus or Sony mirrorless cameras. And what about 16 or 32GB? I guess it depends on how much you shoot RAW. 16GB cards will store a couple thousand JPEGS, but only about 300-400 RAW, so if you're a RAW shooter, you might go for the 32. Or 64.