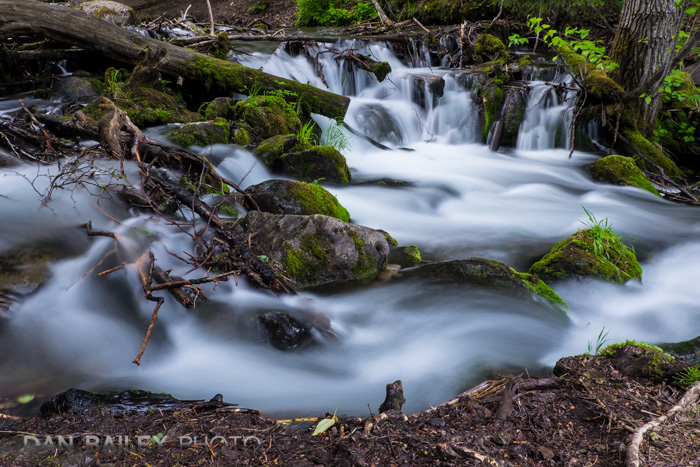 After your camera and lens, a good tripod is perhaps the most important piece of photography gear you can own. It's an critically essential tool for landscape and travel photographers.
A good, sturdy tripod will ensure sharper images and it will allow you to shoot at slower shutter speeds. This is critically important when shooting long exposure subjects, like rushing streams, star trails, the Milky Way, and of course, northern lights.
You probably already know this, but do you know the other huge reason why tripods can make such a big different in your photography?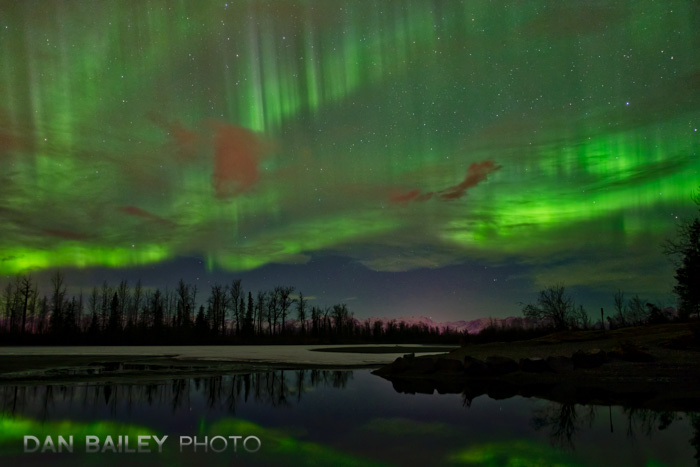 The "other" reason why tripods are so important
When you place your camera on a tripod, you're essentially going "hands free." You suddenly have the freedom to devote all of your energy towards refining your composition and making sure your picture will look exactly like you want it to.
Instead of trying to hold the camera steady, you can take a few (or many) moments to stand back, gauge your scene, study your subject elements, pick and choose, think about your exposure settings and make sure you've got everting right before your press the shutter.
In effect, using a tripod allows you to make the most of your most valuable and powerful compositional tool- your brain. Using a tripod gives you the freedom to step away and think about what you're doing. This will make a bigger difference than any other aspect in your creative process.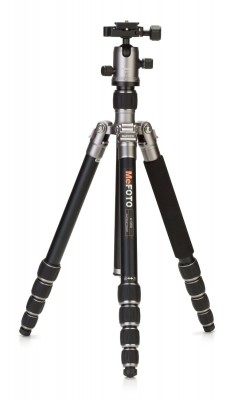 And depending on your creative and "thinking' style, and considering how much time you have, you might want to set it up and walk around for awhile while you engage the creative machinery inside your head.
You might even set it up and leave it for a few minutes while you wait for the "moment" to happen, or stand around and confer with your fellow photographers if you're shoot with someone else. You might even leave it set up for a few hours while you wait for night, snow, rain, animals, etc…
And what about time lapse photography? Have you ever photographed the same subject under a different light, weather conditions or even different seasons? Using a tripod and marking your spot can lead to some very interesting picture "sets."
Choosing the right tripod
If you get the "right" tripod, you'll know. The "right tripod" will become your best friend. It will accompany you on countless adventure, trips and photography outing. It will get beat up, scratched, maybe even dented, and you'll love it forever. It will be the thing that helped you create some of your favorite imagery. So yea, the pressure is on to get the "right" one!
But what is the "right" tripod? How do you choose the right tripod for outdoor, travel and landscape photography?
When it comes to tripods, you have three main things to consider. Essentially, you're playing the tradeoff game between these aspects:
Stability
Size/Weight
Price
Stability
This is the important one. If your tripod won't hold your camera still, then you won't get sharp pictures. That's it. That's the whole point of a tripod, right?
It's all relative, though. If you use lightweight camera gear, like a compact mirrorless body and small lenses, you obviously don't need the same level of stability required for pro DSLR bodies and big glass; you could probably get by with a lighter set of legs. Likewise, if you often shoot in windy conditions, you'll probably want a sturdier model.
Size/Weight
If you drive to your photo locations and hike a half mile to your vantage point, then size and weight may not be an issue. You could get the biggest, most burly one you can find and be happy.
However, if you backpack or travel with your tripod, then you'll most certainly want one that's lightweight, compact and folds down to a relatively short size.
Price
If money is no option, if landscape or travel photography is your lifeblood or your livelong passion, then you can likely afford to splurge on the very best model. However, if you only use it occasionally, or if you're on a budget, then price could be an issue.
As with everything else in life, price dictates everything with tripods. You can usually get sturdy and lightweight, but it will cost more. If you sacrifice some stability or weigh, you can bring the price down.
However, this might not always be a bad thing. Again, if you use lightweight gear, or if you like to travel, maybe you can get by with less by realizing your limitations and working within these boundaries. Less is better than nothing if it means having or not having a tripod with you on your awesome photo trip.
My Recommended Tripods
As a workshop instructor, I've seen and used a number of different tripods, and I've gotten to know which ones are good, which ones aren't so good and which ones offer a great compromise in stability, size/weight and price.
With all this in mind, here area few of my favorite tripods I recommend from each category.
The "No Compromises" Category
You're looking for maximum stability and decreased weight, and you're willing to pay for it. In other words, you want the best tripod you can get, because you're going to lug it everywhere and beat the heck out of it.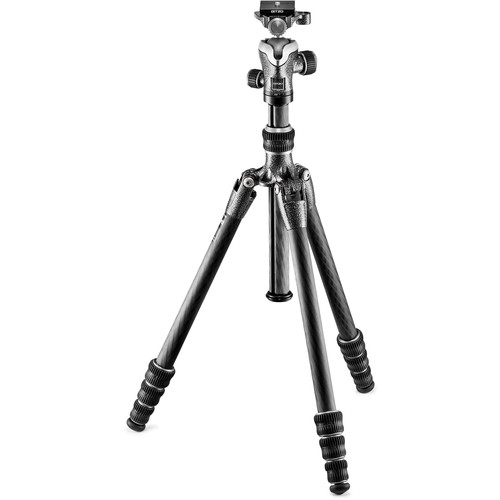 The Gitzo Traveler series offers rock-solid stability and incredible strength to weight ratio. They're very sturdy and lightweight, and the carbon fiber legs fold back on themselves, which makes the Travelers pack up very small.
After years of wanting a Gitzo, I recently bought the GT-0545T Traveler, which is the smallest and lightest Traveler in the series. It folds down to only 14.4″, extends to 48.2″ and weighs 2.1 lbs. Unless you're really tall, 48″ is an ideal height if you're using the LCD screen to compose your shots.
You can reverse the center column for ground level shooting, or you can use the optional short center column which saves even more weight.
If you need a little more height, you might consider the next size up, the GT-1545T, which extends to 60″.
The Travelers come with newly redesigned magnesium ball heads which are shaped perfectly to fit when you fold back the legs, and they're sturdy enough to hold up to 22lbs. You can also get the Travelers without heads.
Either way, if you're looking for incredibly crafted tripod that will be your BFF for life, then I highly recommend one of the Travelers. Read my detailed post about the GT-0545T Traveler tripod here.
@Danbaileyphoto 🙂 I got the Gitzo traveller. I wish it was a little taller, but it's really light and fits in my suitcase.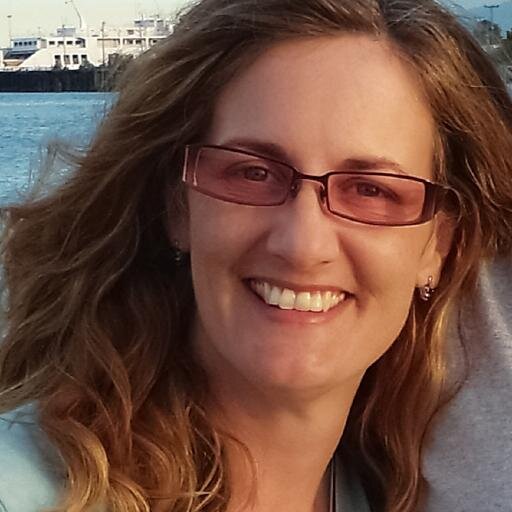 The "Good All Around, Lightweight, Affordable" Category
You want a good tripod that will get you by in a variety of situations, that offers decent stability and doesn't cost an arm and a leg. Sounds reasonable, doesn't it? Well, there are quite a few models that fit in this category, but here are the ones I like.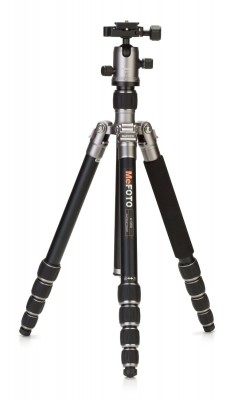 The MeFOTO Road Trip is one of the most popular tripods around, and for good reason. They're well made, offer decent stability, they don't cost too much and they're very compact and easy to carry. I see a lot of these on my photo tours.
The aluminum Road Trip extends to 61″, folds down to only 15″, weighs 3.6 lbs. w/ the included ball head and costs less than $200.
It has four twist lock legs that you can set in two positions for shooting on uneven ground, or for shooting low to the ground. As with the Gizto Travelers, the MeFoto Road Tip legs also fold back over the center column when you pack it up.
And like the Gitzos, they also come with straps, and very nice carrying bags which make them very easy to pack and haul around. And they come in a variety of anodized colors.
Easily the best value around, the MeFoto is a great tripod for the money, and will easily hold any mirrorless camera and a lightweight DSLRs. MeFOTO also have a carbon fiber version of the Road Trip.
Edit: June 2017 – Manfrotto just released their own "Road Trip" style tripod, the Manfrotto Element. It has specs very close to the MeFoto, but it costs a little bit less- only $149.
There's also the Oben CT-3535 Folding Tripod with BBall Head.
It has a max hight of 61.7″, it's rated to hold 9 lbs, it folds down to only 15.2″, and it doesn't weigh very much at all: Only 2.9 lbs, and that's with the included ball head. 
All of these tripods are able to support larger camera gear than the MeFOTO, so if you're a DLSR shooter, you might look towards those options.
The "Super Ultra Lightweight and Budget Friendly" Category
Face it. It doesn't matter how great your tripod is if it's too heavy to carry for the activity you're doing. Sometimes it's worth sacrificing a little bit of stability if it means having a tripod with you on fast and light adventures and photo trips.
For this reason, you might consider getting super ultra lightweight option as a second tripod. This gives you more options, and these super light ones are not all that expensive.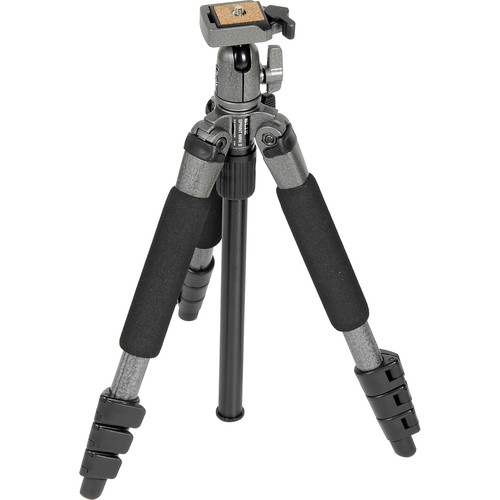 When it comes to lightweight and inexpensive, you can't beat SLIK Tripods. My first tripod ever was a SLIK and it got a lot of use during my first few yeras as a photographer.
The SLIK Mini II only weighs 1.7 lbs and folds down to 13.8″. The tradeoff is that it's only rated to hold 2.2 lbs, so if you shoot heavy DSLR gear, then forget it.
However, if you shoot mirrorless gear or a really light DSLR, the MINI will give you way more options than you would have with no tripod.
I actually used my friend's SLIK MINI this winter during one of our overnight fat bike camping trips this winter, and it worked just fine with my X-T2 and my smaller glass, like the 18mm, 35mm f/2 and even the 56mm f/1.8.
If you need a little more stability, the SLIK Sprint models are probably the best all around tripods for the money if you're looking for a super lightweight and budget friendly tripod for your lightweight camera gear.