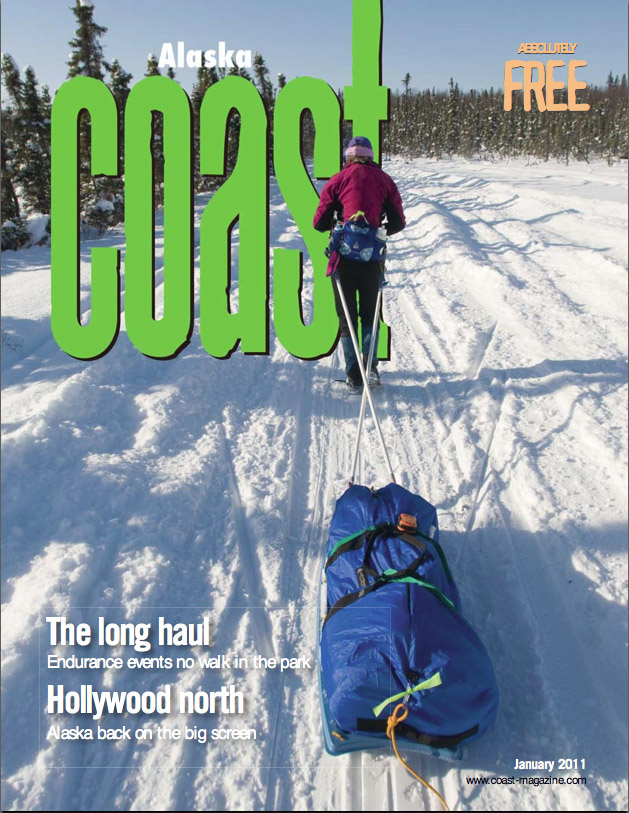 Yesterday I stumbled across the January 2011 issue of Alaska Coast magazine and saw a familiar photo on the cover- mine.
Often times when you sell your imagery through stock agencies you don't always know where your photos will appear until they get published, and so it can be a nice surprise when you see a local magazine running your work. Plus you know that a check won't be far behind.
This photo is an Iditarod Invitational racer running the 350 mile ultra endurance winter race from Knik to McGrath, shot with the Nikon D200 and 14mm f2.8 lens while pedaling behind on a snow bike, steering with one hand while photographing with the other.