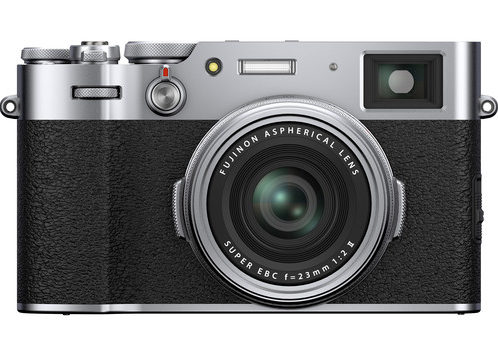 Nine years ago, in February 2011, Fujifilm released the first generation X100. Being a brand new camera that was designed from the ground up in nearly every single way, the X100 was the very first model of the newly launched X Series.
With a retro-style rangefinder style body that used an hybrid optical/electronic viewfinder, an APS-C sized sensor and a fixed 23mm f/2 lens and a working, numbered aperture ring, the X100 also introduced a number of other innovative technologies, like the Fuji film simulations.
The X100 won numerous awards and quickly became a favorite for shooters around the world. Photographers praised its elegant, classic design, intuitive controls, high quality image quality and the timeless creativity it fosters. In just a few years, X100 has become one of the iconic cameras of our time.
Now, nine years later, Fujifilm has announced the latest model in the series, the X100V. Continuing to build on the capabilities of the previous X100F, the new 100V contains a number of new features that make this classic camera an even more powerful model.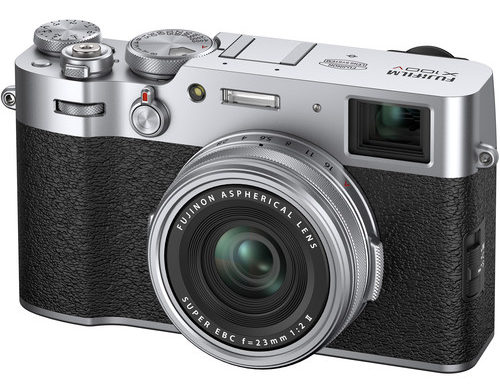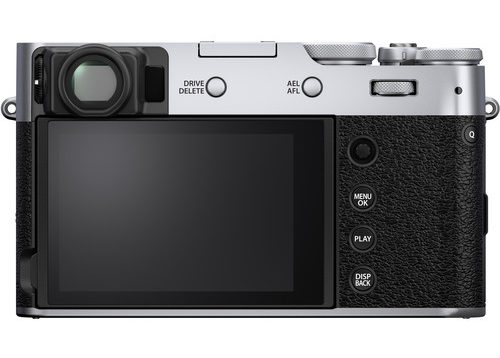 New Specs and Design Changes
Along with a new 26MP BSI X-Trans sensor and the X-Processor Pro chip, the X100V has an updated, second generation version of the 23mm f/2 lens that's been optimized with a second aspherical element, which allows it to resolve higher resolution imagery with excellent low light performance. (The original X100 only had a 12MP sensor.)
In addition, the X100V has a two-way tilting, higher resolution LCD screen with touch capabilities, 4K video, improved battery life, two new Film Simulations, (ETERNA and CLASSIC NEG), Electronic Shutter with a max frame rate of 20fps, and a number of other creative settings that bring it to the same feature set as the X-PRO 3.
It also follows the cleaner design trend that Fujifilm has been applying to many of the other models in the lineup. Like the X-E3, X-T30 and X-Pro 3, the X100V does away with the 4 Thumb-Pad buttons on the back and instead brings those Fn button operability to the touch screen LCD instead. You can also opt to use the Q button as a Fn button, which give she X100V a total of 10 Fn options.
As with pretty much every change that Fuji, and every other company do for that matter, some people will love the new design of the X100V and some won't. Either way, the X100V does add some powerful capabilities that bring it into the next generation.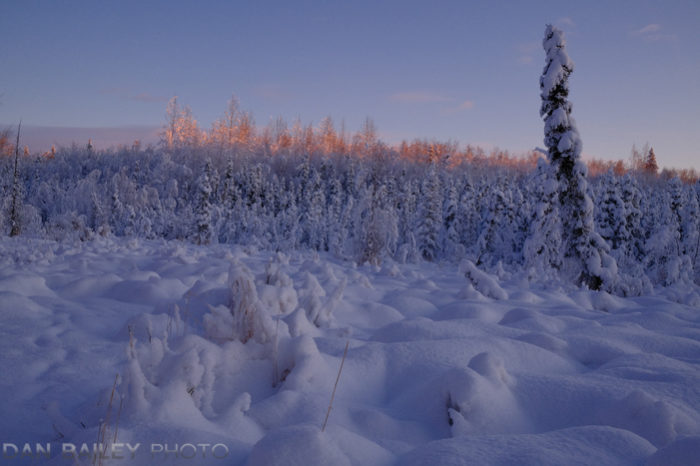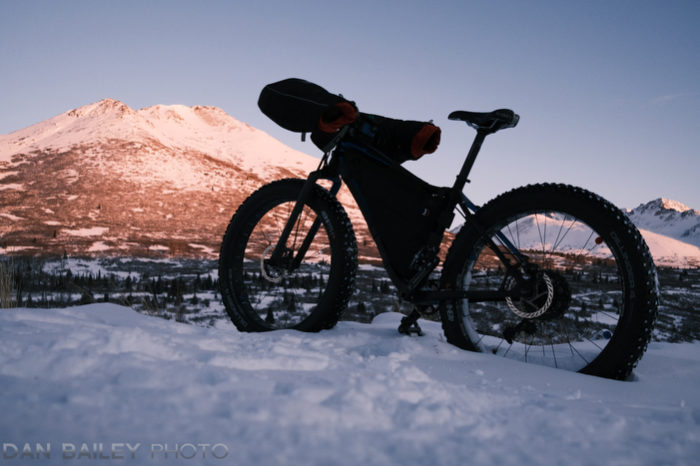 New Creative Features
The X100V contains a number of new creative features and camera settings that were first introduced in the X-Pro 3. Here's a look at a some of them:
New CLASSIC Neg. Film Simulation
The new CLASSIC Neg. film sim looks awesome. Built to replicate the look of the old FUJICOLOR SUPERIA color print film introduced in the late 1990s, it's designed to give you the look of consumer color negative film that was so prevalent in the days and decades before digital photography took over.
In a sense, it's designed to look like snapshots of old.
With CLASSIC Neg., Fujifilm digs into its 85 year history with film and color, and gives us a unique, but familiar look. This new film sim taps into our color memories with a bold and unique expression that plays nicely with the already rich set of color choices we have on the X Series.
The color palette of CLASSIC Neg. is interesting. It has a similar, strong tonality to CLASSIC CHROME, but with slightly richer "Fuji-style" colors that you see in the PRO Neg. film sims. The effect is a slightly muted, but high contrast look that, again, is reminiscent of the matte finish prints that so many of us grew up on.
This gives it a very representational look, and I find it to be a highly versatile film sim. It seems to work with just about every kind of subject and it produces a very cool and timeless look that holds a great deal of style. CLASSIC Neg. is a great addition to the X100 series, and I'm sure that it will quickly become a favorite for many shooters.
I absolutely love CLASSIC Neg., and it's already one of my own favorite film sims. In my mind, the addition of CLASSIC Neg. might just be the strongest reason to upgrade.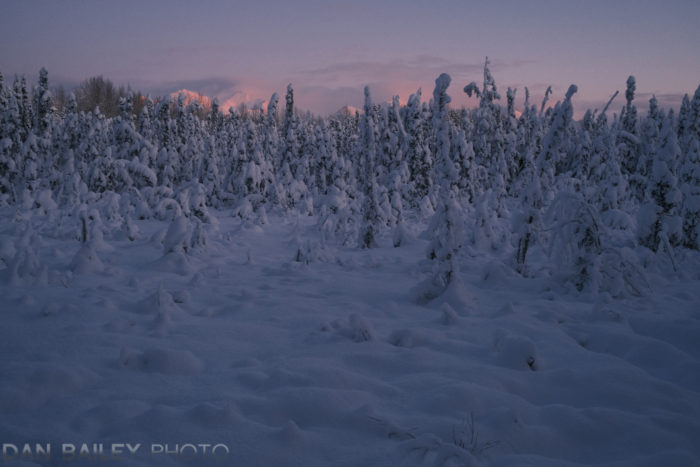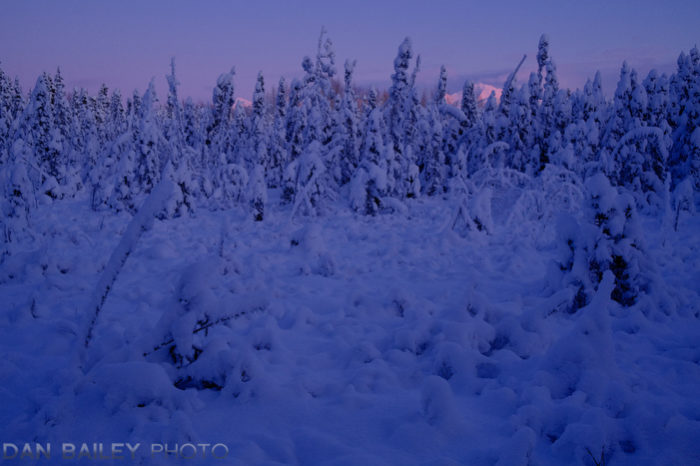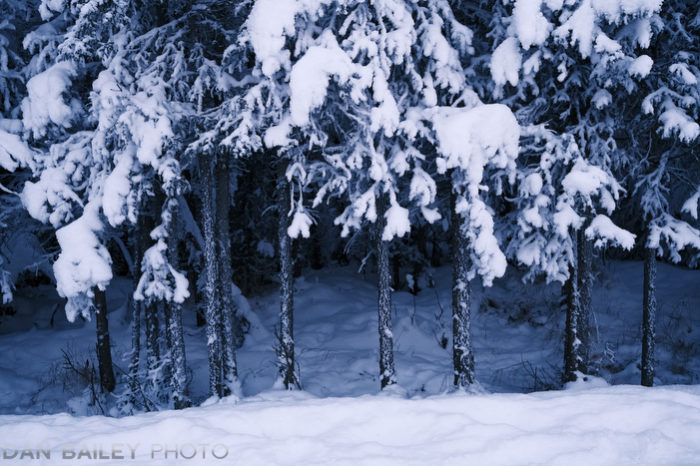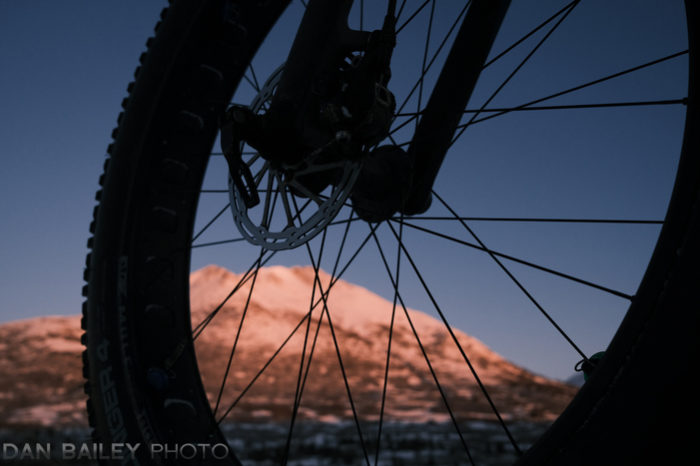 MONOCHROMATIC COLOR
This setting builds on the awesome WARM/COOL B&W ADJ setting that first appeared in the X-T3. When shooting in one of the Monochrome film simulations, you can not only push the image towards the warm and cool side, you can also push it towards the green or magenta side as well.
Instead of a single slider, you now have a full "white balance" graph that allows you to adjust the X-Axis (warm/cool) and Y-Axis (magenta/green) in any combination you want. This allows you to further customize your monochrome images in a much wider array of tones and color shifts.
When you see two examples together, like the shots below, the color shift stands out like a sore thumb. However, when you view a shifted image on its own, the effect appears much more subtle and intriguing. See the end of this post for another standalone example to see what I mean.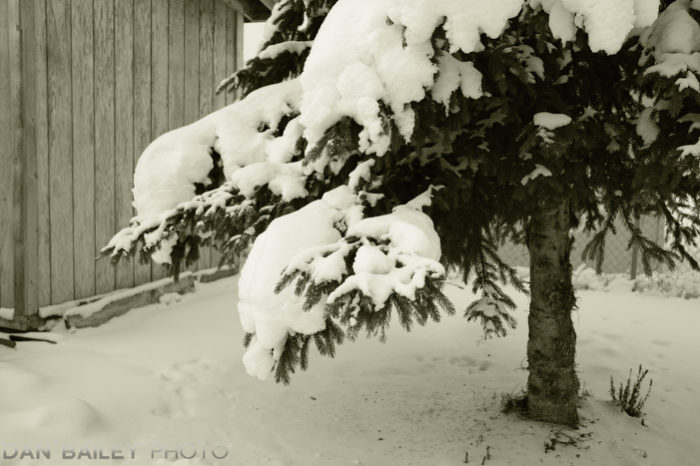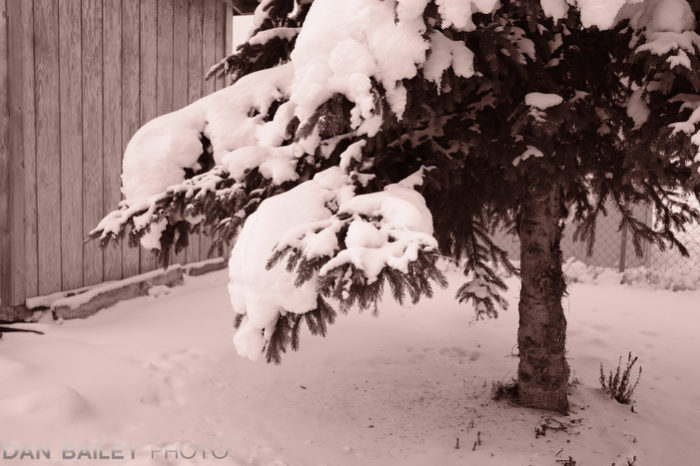 COLOR CHROME FX BLUE
This adds a different take on Fuji's existing COLOR CHROME EFFECT, which boosts the tones in your images to produce deeper colors and gradation in subjects that already have a high degree of saturation.
COLOR CHROME FX BLUE only boosts the blue colors of your scene. The effect is like using a polarizing filter on skies, and it also deepens shadows as well. I find that it adds a really nice touch to certain imagery, and I especially love using it with the CLASSIC Neg. sim. It's subtle, but it's there. With the two shots below, you can see the slight difference between the effect being on and off.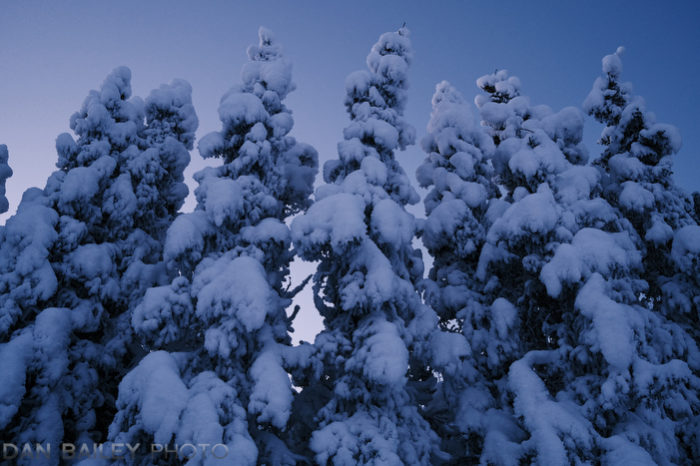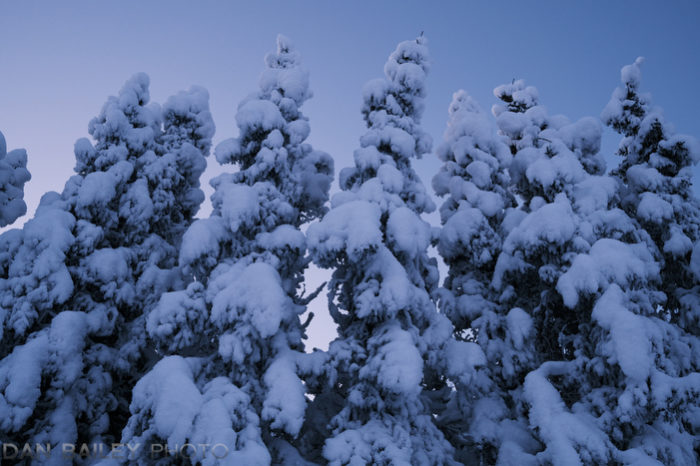 • Built-in 4 Stop ND Filter
Where the original X100 had a 2 stop ND filter, the X100F had 3tops. The new X100V has upped that one more to 4 stops. This definitely opens up your shooing options. With today's camera performance, the reality is that if you need an ND filter, that extra stop can make a big difference.
• 11FPS Continusou Shooting and Electronic Shutter
Adding to its mechanical leaf shutter, which now fires at a max frame rate 11 fps, the X100V has an ES option that allows you to shoot at up to 20 fps, and 30 fps in the 1.25X crop "Sports Finder Mode."
• Improved Focus Bracketing
Like the X-Pro 3, the X100V has an additional AUTO shooting mode that lets you adjust with only one setting (INTERVAL), instead of three. (FRAMES, STEP & INTERVAL).
• 4K Video Shooting with Dedicated Movie Settings Menu
The X100V allows you to shoot video either Full HD or 4K at up to 200Mb/s, in either 16:9 or 17:9 DCI 4K aspect ratio. It also has a full, dedicated Move Settings Menu, and offers Full HD High Speed Recording and a host of creative video shooting options, including Monochromatic Color, the Highlight/Shadow Tone Curves and F-Log Recording, Zebra Setting, Time Code, Move Silent Control and others.
You can also set your dedicated output options and send either 4K or HDMI video signal to HDMI and/or the SD card.
• HDR MODE
The X100V features a new HDR Shooting mode, with dynamic range options of AUTO, 200%, 400%, 800% and HDR PLUS, which gives you maximum variation in the dynamic range of your capture.
• Native ISO 160-12,800
The X100V has the same 26.1 Back Side Illuminated X-Trans sensor as the X-T3 and X-Pro 3, so it also has the same native ISO range of 160-12,800.
• Advanced Multiple Exposure
The X100V allows you to layer 9 images and combine them using Additive, Average, Comparative Bright/Dark modes to produce different looks. You can also use apply other creative settings to each layer, like using different film simulations for each one.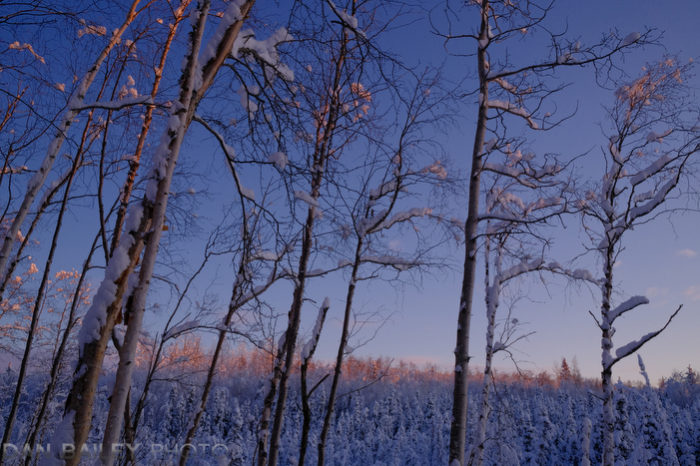 Overall Thoughts
As an X-T guy, the X100 is not my usual tool, but I got a chance to try out the new "V" and found it to be a very fun camera. I embraced the sense of liberation that it offers. Body shape aside, it's Fuji DNA inside and out, all the way through. And as a fan of prime lenses, I certainly liked the fast, fixed 23mm f/2 lens.
Given that all of the settings on the X Series are common between the models, it was a seamless transition to go from the X-T3 to the X100V, and I had a ton of fun shooting photos around my neighborhood during the coldest months of January. It was the closest thing I have to street shooting near my house.
I even took it only an all day snow bike ride, just popping the camera in my frame bag for easy and unencumbering access. When I explored on foot last week, I just stuck it in my jacket pocket.
I did find it a bit hard to navigate with thick, bulky gloves, but to be fair, each time I took the camera out, it was around 10 below zero. Any camera is difficult to use in these kinds of conditions. That said, the aperture ring was quite easy to use, even with gloves, since it has two "handles" that assist with operation.
Having been spoiled by the X-T series, I welcomed having a flip screen, and I found myself using it quite often. In very cold weather, it's just easier to deal with a screen than pressing your face against the cold metal camera and fogging up the screen. I'm sure that in any other situation when it wasn't below zero, I would end up using the hybrid OVF/EVF a whole lot more.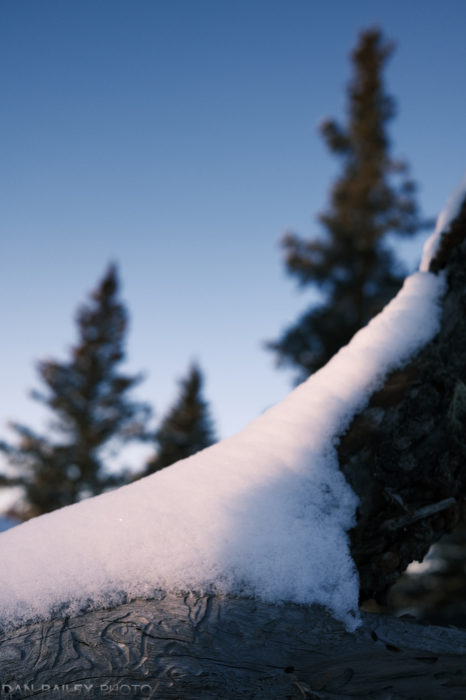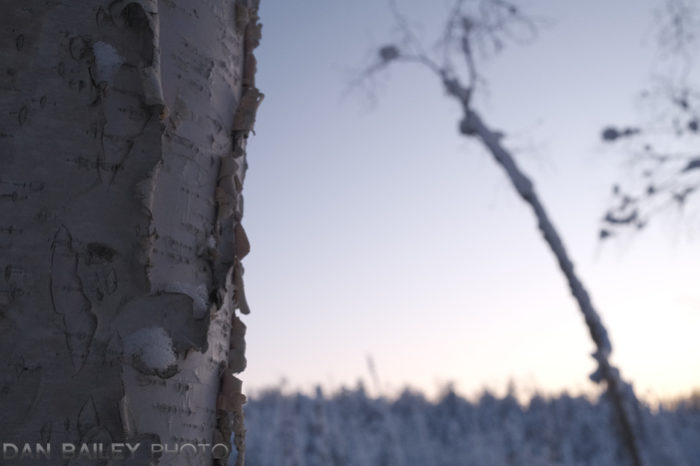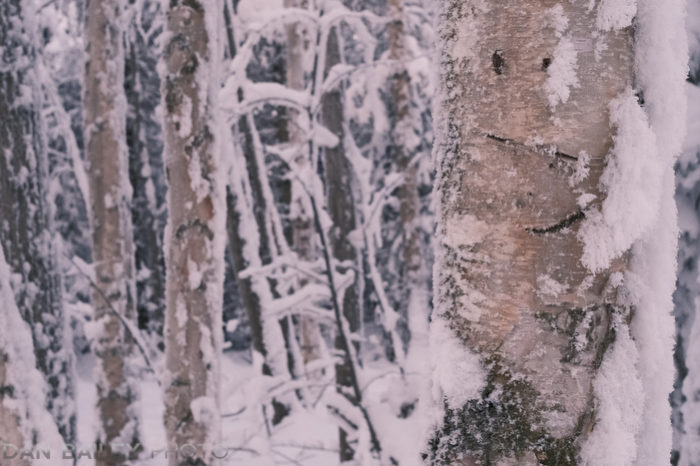 I'm sure that some people will grumble at the few ways that Fujifilm has changed the X100V, and some folks will balk at the increased price tag, but even with a few small modifications, the X100 is and always has been an amazing camera.
I've been using cameras long enough to know that nothing ever stays the same with any model or series. Stuff always changes, and even if you think you won't be able to tolerate the mods, in most cases, your fingers will learn to fall in line pretty quickly.
Regardless of what a few people say on social media about stuff like this, in reality, there are very few things that end up being deal breakers. For me, a major performance issue or a lack of some vital settings might seal it as a no-go, but if it's a case of getting used to a new button/dial map on the body, that's no biggie. I'm smart. I'm an adaptable human that can learn new tricks.
Despite a couple of body changes, the new X100V has all the goods inside: New sensor, new film sim, faster autofocus, electronic shutter, 4K, and a host of other settings that can make a real difference in your fun creative photography process.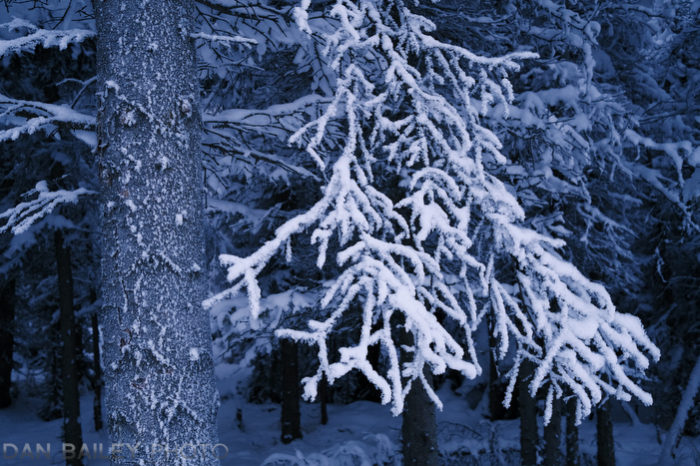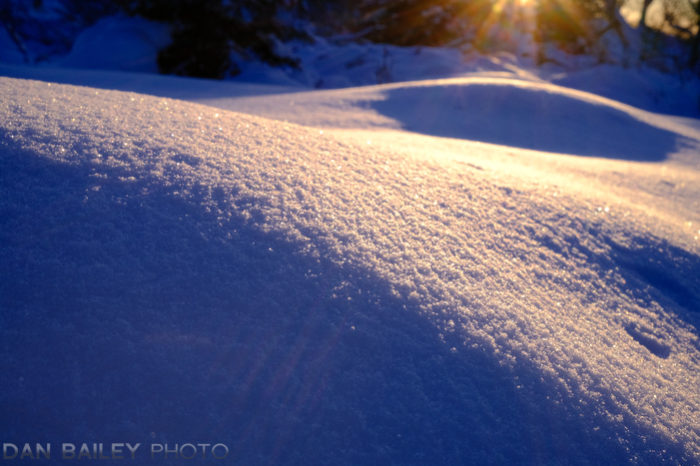 Given that the X100F is over three years old, the new V is a welcome upgrade. If you're using one of the older X100 models, than this one is definitely worth looking at. If you've been lusting after an X100 for awhile, then this one brings it with some incredible performance and a gorgeous new film simulation that I'm pretty sure you're going to love.
Being the very first X Series model and the camera that launched the entire modern Fujifilm revolution, the X100 is indeed a very beautiful and iconic item. Over the years, it's won so many design awards and endless accolades from users, and in a time when every manufacturer has diversified their factory locations, the X100 is still made in Japan.
It pretty much boils down to this: If you want an X100, then there's not much that's going to sway you against it. As far as cameras go, it's the real deal.
If you've been waiting for the newest version, then here it is. If you know you're not an X100 person, then I'm not going to try and talk you into it.
Either way, the X100V will start shipping on February 27. You can preorder the camera here.
NOTE: I'll be updating my X SERIES UNLIMITED eBook soon to included all of the new settings found in the X100V and X-Pro 3.
[iframe]<iframe width="468″ scrolling="no" height="60″ frameborder="0″ style="border:none;" border="0″ src="https://mer54715.datafeedfile.com/widget/aff_widget_prdt_generate-2.0.php?aff_num=6746&aff_net=1&widget_num=8454&sid=" marginheight="0″ marginwidth="0″></iframe>[/iframe]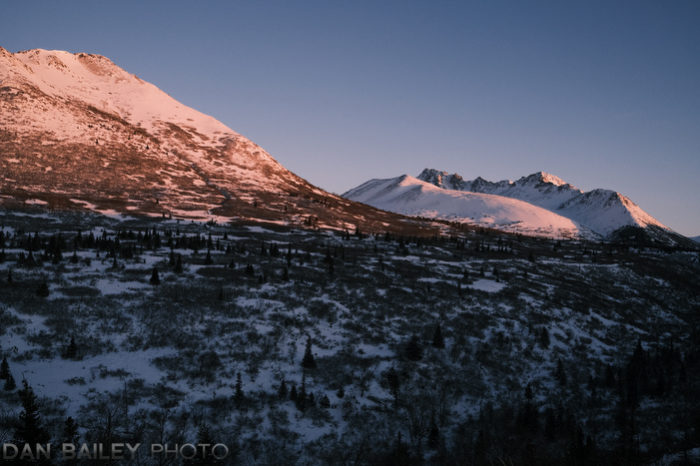 .