Flamenco Dancers, Andalucia, Spain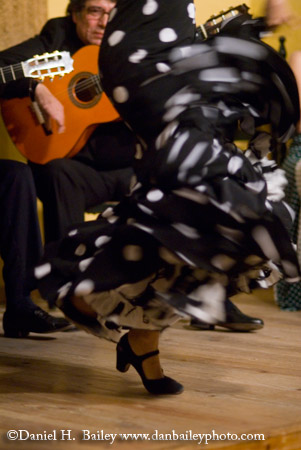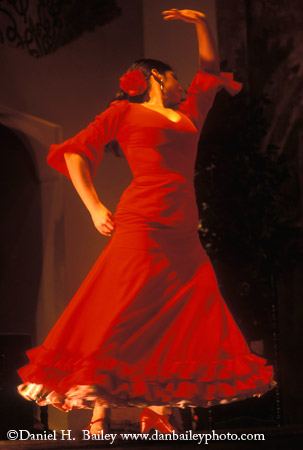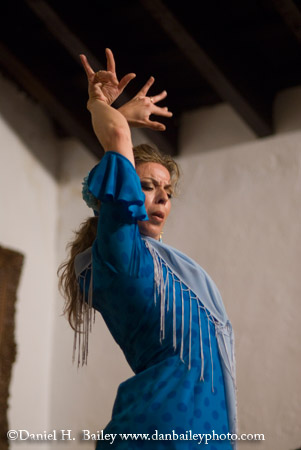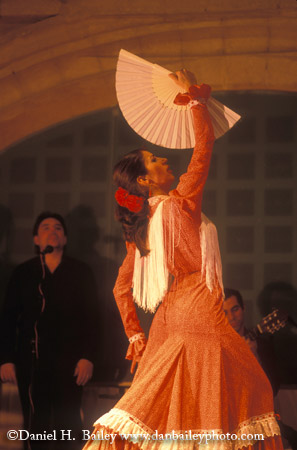 As a photographer, I'm fascinated by the confident beauty and graceful motion of flamenco dancers as they stamp, clap and move to this music. As guitar player, I have a longtime fascination with the passion and rhythmic excitement of flamenco music. I've been to Spain twice and have spent a great deal of my time there searching out the best flamenco bars and listening to and watching some amazing performances. After each trip, I return even more energized to pick up my own flamenco guitar and practice harder in my lifelong journey to master this amazing form of music; or at least to be able to play it with a level of passable fluidity and technique.
Here's a short clip of me playing a song form called the Sevillana, which is a style that originated in the city of Sevilla. (click on the arrow to hear the mp3)
[audio:Sevillana.mp3]
Check out my full Travel Gallery on my website to see more images from around the world.
Want to improve your own travel photography techniques and style? Click here to check out my online travel photography class, "The World, The World- Through Your Camera Lens" that I teach at The Compelling Image. The class features assignments and individual critiques that I personally give to each student.
Follow @Danbaileyphoto