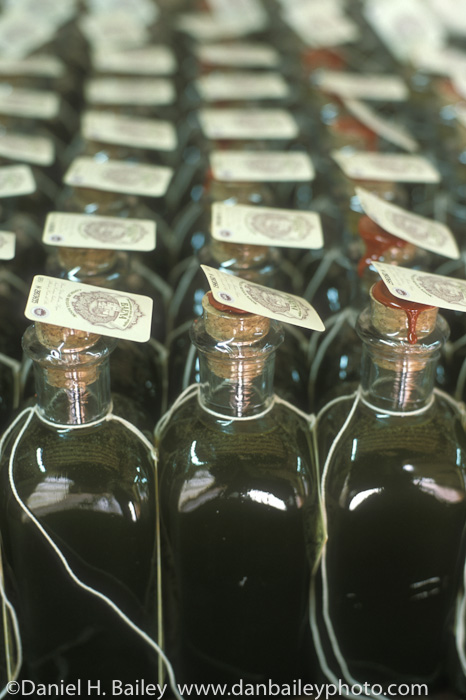 It's my birthday today, (Feb 16) so to celebrate, I thought I'd dig down and remember one of my past birthdays.
In the winter of 2003, I did a six week solo bicycle tour in Southern Spain. Getting off the bus in the Castillan city of Ciudad Real with a pack full of camera gear and film, I put the bike together, strapped on the panniers and started riding south.
For the next two weeks, I wound up and down through the arid, olive groved hills of Andalucia and through the cities and towns of Cordoba, Baena, Zuheros, and Antequera, before hitting the coastal city of Malaga, where I caught my firsts glimpse of the Medeterranean Sea.
From there I pedaled back inland through El Burgo and picturesque Ronda before turning south and ending up at the industrial city of Algeciras, but not before taking a short detour to catch a glimpse of the Rock of Gibraltar.
All along the way, I fueled myself on photography, fresh bread, the finest olive oil I could find, delectable strips of cured Jamón Serrano, and whatever traditional Spanish fare was served each night at a new hotel. It was my own Andalucian food pilgrimage and I had a blast.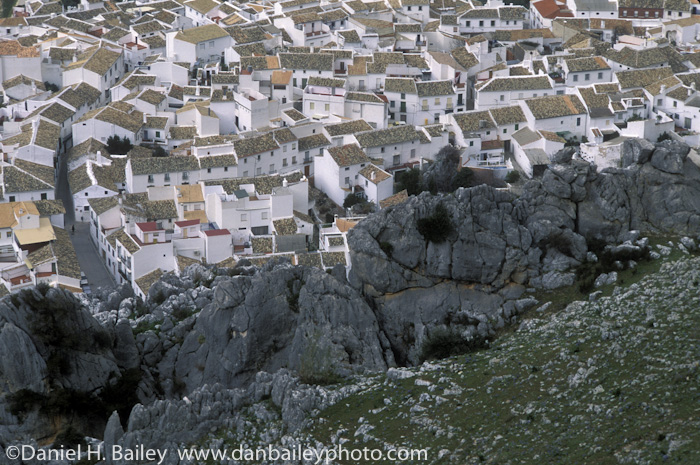 My goal had been to dip down into Morocco and explore the roads of north Africa on my bike for perhaps a week, and so on Feb. 12, I caught the ferry from Algeciras to Ceuta, where I got off and rode the 20 miles into the massive and dirty city of Tetuan.
I spent my first evening in Morocco wandering through the narrow maze of the Medina, trying hard not to be sold a carpet by the relentless salesmen and their accomplices who befriend you and rope you into the shops, hoping to get a commission on the sale.
The old city was filled with the smoke and stench of burning sheep heads. Apparently it was a big important festival in which all the Berbers celebrate by killing and eating sheep. In fact, I was told was that it was "just like Christmas in your country." After eating a bowl of "what used to be in the sheep's stomach stew," I somehow found my way back to the hotel and prepared for a long ride in the morning, hoping to keep my dinner down.
The next morning, while the rest of the city slumbered in their burning sheep hangover, I hit the bike and rode toward the hill town of Chefchouen. The ride started out well, but I soon grew tired of little kids throwing rock at me, dogs chasing me and nearly everyone else trying to sell me either a carpet or hash as they passed me on the road.
While I was certainly no stranger to enduring the hardships of traveling in less developed countries, (I'd done my India bike trip the previous year) I was already missing the good life that I'd been enjoying every day in Spain. Perhaps it was because I knew my birthday was approaching and I'd had visions of enjoying tapas, sherry and flamenco music instead of spending my energy fending off rude children, rabid animals and tireless merchants.
Download My Free Photography eBook
Expand Your Skills. Be More Creative
Let me show you some techniques that will help make you a better, more proficient and more creative photographer!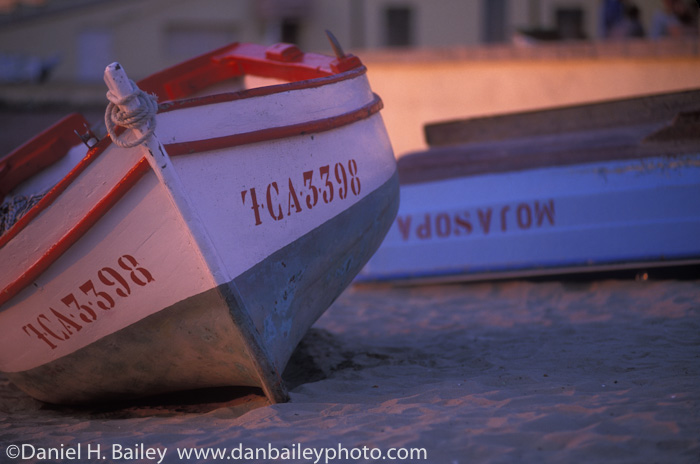 So, not ten miles out of Chefchouen, I impulsively swerved to the other side of the road, got off the bike and stuck out my thumb. Within minutes, I was picked up by a man who spoke almost no English. I threw my bike in the trunk of his Mercedes and rode a silent 40 miles back to Tetouan, where I stopped in a store to buy a bottle of Moroccan olive oil, before racing the 20 miles back along the coast on my bike to Ceuta in time to catch the last Ferry back to Spain.
The next day I rode the bus up to the wonderful seaside town of Cadiz, where I enjoyed a fun-filled weekend spent sitting on the beach, riding in one of the enormous anti Iraq war rallys that took place around the globe, and sipping sherry with a blonde haired, blue eyed German exchange student, who was perhaps the most beautiful woman to ever entertain my company. That definitely set the tone for the rest of the trip.
Happy Birthday to me.