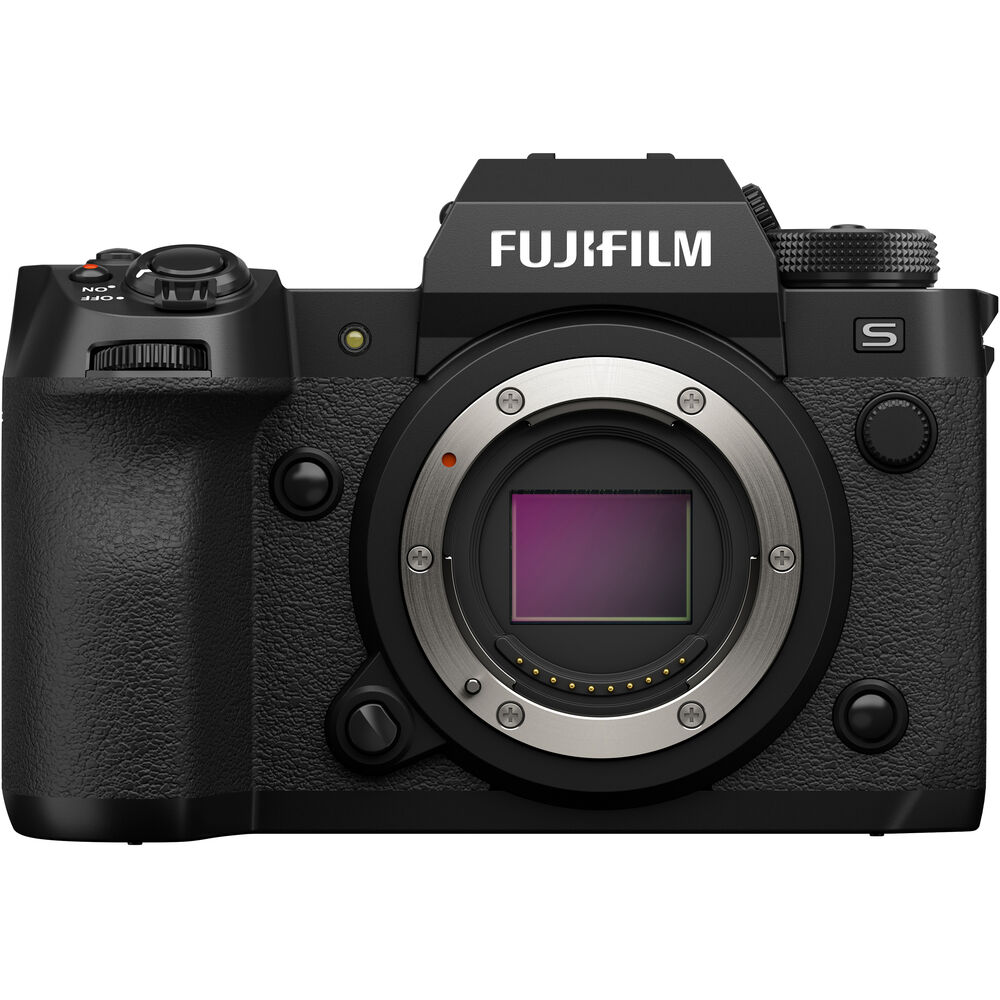 Next Generation Performance Camera for Stills and Video Shooting
Yesterday, Fujifilm held their much anticipated X Summit, and officially unveiled the brand new flagship X-H2s camera body.
With a brand new stabilized 26.1MP X-Trans Stacked BSI sensor and 5th Generation 64-bit X Processor 5, the new X-H2s brings the X Series into a whole new level of unparalleled performance.
The stacked sensor offers faster readout speeds than ever before, and the updated X-Processor 5 chip, which is 2-3x faster than the electronics on the X-T4, allows for incredibly fast image and video capture.
The X-H2s can shoot blackout- free frame rates of up to 40 fps with the electronic shutter, 15 fps its the mechanical shutter, and up to 1,000 RAW frames in a single burst.
It also allows you to shoot using the HEIF image format straight out of the camera, which offers 10-bit image quality and file sizes that are up to 30% smaller than traditional JPEG format.
In addition, the X-H2s can shoot 6.2K video at 30p, high-speed 120p video at 4K, support for Apple ProRes, and it can capture expanded dynamic range with F-Log2. And it offers full RAW output via HDMI.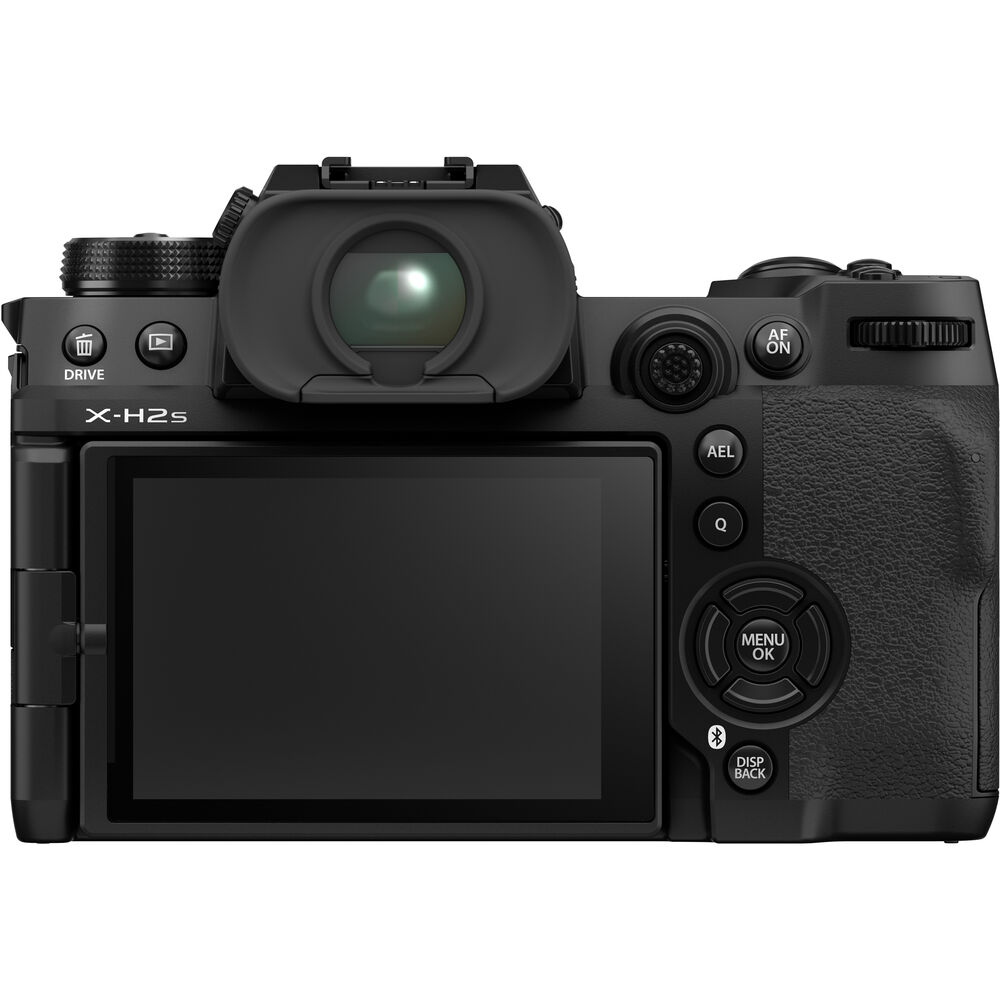 Faster, Faster, Faster!
The X-H2s is built for speed. In fact, as Fujifilm US team referred to it as the "Speed Camera" during the development phase, because it's optimized to capture anything that's moving, wether it's shooting moving pictures or fast moving subjects.
Using improved AF prediction algorithms, and Deep Learning AI technology, the autofocus system on the X-H2s automatically detects and tracks a wide range of subject types with increase speed and accuracy.
It also supports Fuji's AF+MF focus function when shooting video, which allow you to manually fine-tune the focus to help you dial in the precise focal point you want. And it offers "Subject Detection" AF when for more accurate tracking of fast moving subject when capturing movie footage.
The X-H2s has two card slots: one for standard SD cards, and one for CFexpress types cards, which feature incredibly fast write speeds of up to 1200 MB/s. Using these kinds of cards allows you to capture huge bursts of action at the highest frame rates.
Big Power in a Small Form Factor
I was surprised to see just how small and light the X-H2s is. Yes, with its top-deck LCD screen, the X-H2s is thicker than the X-T4, but only about 50g heavier. It retains the compact form factor of the X Series, but it offers a huge boost in speed and performance.
Unlike its predecessor, the X-H1, which had frustratingly short battery life, the X-H2s uses the same NP-W235 battery as the X-T4. Combined with reduced power consumption inside the processor, this allows for more frame rates and longer movie recording times than ever before Up to 720 frames and up to 70 minutes when shooting 4K video.
Quick Thoughts
We've been waiting with a high degree of anticipation to see what Fujifilm would come up with at their X-Summit, and in my mind, they did not disappoint. They delivered a stunning new camera that's packed with a host of innovative features and upgrades that truly bring the X Series into the next generation.
With each new release, Fujifilm has continued to surprise us with amazing technology that helps us define the way we want to express our creativity. And now, with so many people adopting a hybrid style of shooting both stills and motion, the X Series continues to push the boundaries of what's capable, no matter how, what or where we like to shoot.
If you're a heavy video shooter, or if you like to photograph very fast action, like sports, birds or crazy kids, or if you just want the best performance for your artistry, then the X-H2s is worth a serious consideration.
It ups the performance game for mirrorless cameras in a huge way, even against Sony, Nikon and Canon, and offers an incredible amount of speed and shooting options in a surprisingly small form body.
And finally, it shows us what we can expect in the future for the next generation of X Series as these new features filter down through the line.
The X-H2s is slated to ship on July 7. You can preorder it here.
See the full specs and features of the X-H2s at the Fujifilm website.