The Fujifilm X100s release rocked the photo world a few months ago. With it's new hot rodded 16MP X-Trans sensor and upgraded image processor, quality on these little cameras is simply amazing.
And, since it has a leaf shutter that syncs at extremely high shutter speeds, and a 3-stop built in ND filter, it's great for using with flash.
Ask all the guys like David Hobby and Zach Arias who have pretty much dumped all their other gear in favor of this little silver gem. For many people, the X100s has become their number one camera.
Of course, getting one has been a tall order, they've been backordered just about everywhere for months.
They're finally starting to show up on shelves now, though. As of today, Amazon has a few in stock, and when they run out, they've got a couple of third party stores where you can buy them. B&H Photo is taking orders, and expect them to start shipping very soon. You can preorder an X100s now, and get it in your hot little hands as soon as they become available.
Remember, you can always rent an X100s, try it out and see if you like it. Renting gear is an awesome way to see if a particular item is right for you, before dropping piles of hard earned cash.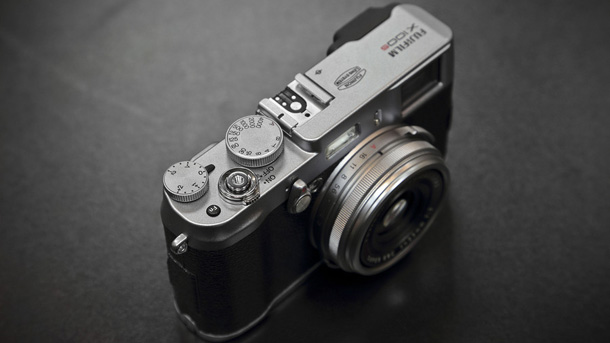 Support this site: If you're considering picking up an X100s or any new gear for that matter, please think about shopping through these links. It helps me keep cranking out articles like this and it tells me that you find my content useful, or at least mildly entertaining. It's like the "like" button, only better.
[iframe]<iframe width="120″ scrolling="no" height="240″ frameborder="0″ style="border:none;" border="0″ src="http://mer54715.datafeedfile.com/widget/aff_widget_prdt_generate-2.0.php?aff_num=6746&aff_net=1&widget_num=4594&sid=" marginheight="0″ marginwidth="0″></iframe><iframe src="http://rcm-na.amazon-adsystem.com/e/cm?lt1=_blank&bc1=000000&IS2=1&bg1=FFFFFF&fc1=000000&lc1=0000FF&t=danhbaisadvph-20&o=1&p=8&l=as4&m=amazon&f=ifr&ref=ss_til&asins=B00ATM1MVA" style="width:120px;height:240px;" scrolling="no" marginwidth="0″ marginheight="0″ frameborder="0″></iframe>[/iframe]