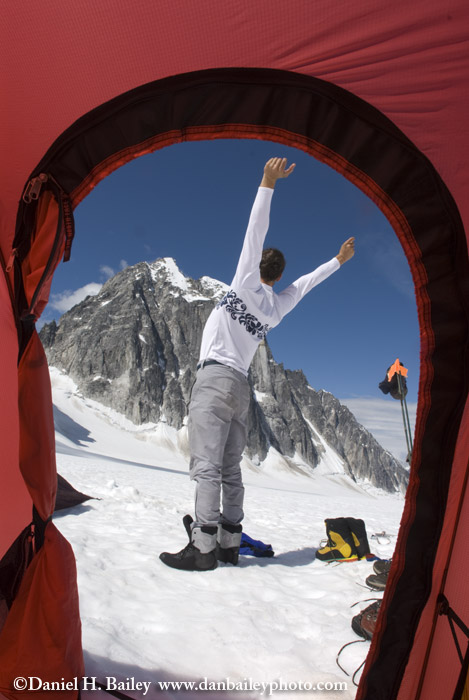 Edit, November 2010: I am pleased to announce that I have condensed the content of my How to Become a Pro Photographer series into a concise, richly illustrated 27 page eBook that contains all the info, professional insight, links and resources included in the blog posts.
The great benefit of having it in eBook format is that you can have all the info at your fingertips, in one place, right on your computer or iPad.
————
Getting Started
When you're standing at the very beginning of your career, things can seem rather daunting. You look around and see all the images that are published every day, or you hear about all the other portrait studios and wedding photographers who are constantly booked up and you wonder how you can possibly break into the market.
First, realize that it will take time. As I pointed out in the first lesson, you're in this for the long haul, and it will take time to get things rolling. That said, the best way to get started is to jump right in.
Launch yourself into the mix and start promoting yourself. Research potential clients and make initial contact. If you're interested in shooting stock, study what kinds of images sell and what agencies you think might be good outlets for your work and check out their submission guidelines.
Same thing with editorial photography. If you want to shoot for magazines, contact the ones that seem most likely to publish your type of imagery. As with stock agencies, most magazines have submission guidelines posted right on their website.
If portraits or weddings are your line of work, then advertise and market yourself locally and start talking up your business to as many people as possible. With this kind of photography, word of mouth is key, so make good use of Facebook and other social media where people can share and pass your name around to their friends.
Consider "friending" your customers so that you can tag them in photos that you post. That way, their friends will seem those images and word will spread even more about your work.
If you're looking to get into to commercial photography, put together a good looking portfolio and contact some ad agencies, graphic designers and marketing firms. Go local at first, that's usually your best option if you're just starting out.
If event photography is your niche, then get your rig together and start shooting local races and events, or contact the event coordinators and see if you can be the 'offical' photographer for the event.
Of course, you will undoubtedly run into roadblocks, especially at first. Sometimes it seems that noone cares about a brand new photographer, but don't worry, we've all been there. Just keep plugging away with a positive attitude and lots of energy; things will get easier the more you get your name and imagery out into the marketplace.
————
Want the rest of the info? Get the eBook.