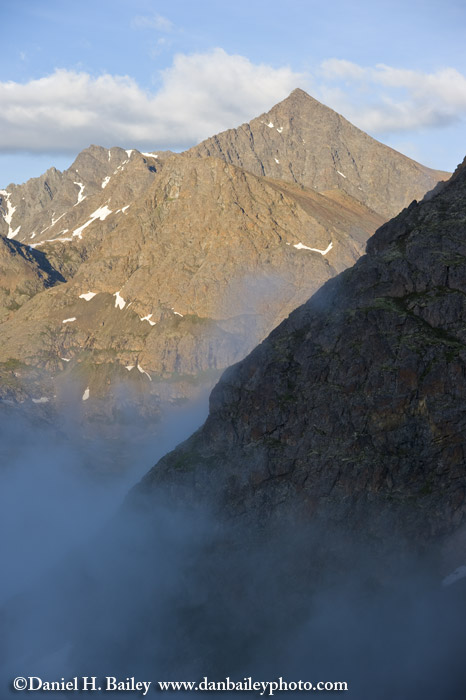 I'd like to take a minute and thank all of my readers, (especially you!) for taking the time to check out my blog. Without you, this site would be just a collection of images and personal ramblings sitting largely unread on my server, which, for the most part, is what it was for the first couple of years.
Then, I started paying closer attention to what pages got the most traffic and what you were saying in your comments. I started noticing what posts kept getting retweeted and shared on Facebook, which helped me see the kinds of photography topics that people actually wanted to read.
This summer, I started refocusing my efforts less on continually advertising my own work and instead on trying to help other outdoor photographers. I started building what I hoped would be a useful resource for both amateur and pro shooters alike.
I seem to have succeeded on at least some level, because I've seen my traffic climb steadily over the past few months. Chances are, you first visited this site sometime during that time, and many of you have decided to keep coming back. Out of all the photo sites and blogs out there on the web, you've decided that this site is worth reading. Apparently you like what I have to say.
This blog is shaping up to be quite an adventure in itself, as well as a great outlet and journey for my own writing. I find that it's also a great learning process for me, because as it turns out, I end up learning quite a bit from my own posts as well. Often times, it's like I'm writing the post to myself, but I guess that approach works, because if I have a question or issue about my own photography craft or business that needs to be solved, chances are good that someone else has the same question.
Your readership keeps inspiring me to come up with what I think is valuable and worthwhile content. So again, whether this is your first time here or if you're a regular reader, I want to thank you for stopping by.
The best way that I can think to do that is to ask you to take a minute to share your own imagery. Share the love, as I like to call it. Plus I could use a little break after all that writing I did last week on my 5-Part How to Become a Pro Photographer Series. Taking the time to check out of your work will actually be a nice change for a Monday. Maybe I'll decide to do this every first Monday of the month. Let's see how it goes.
If you have a blog or Flickr site, post a link to it in the comment section along with a few words about you or your photography. I promise, I'll try to look at everyone's work, you should the same if you've got time. If I find any that particularly jump out at me, I may contact you to do a guest post on this site one of these days.
I'm looking forward to seeing your work! And as always, pass it on.
Download My Free Photography eBook
Expand Your Skills. Be More Creative
Let me show you some techniques that will help make you a better, more proficient and more creative photographer!