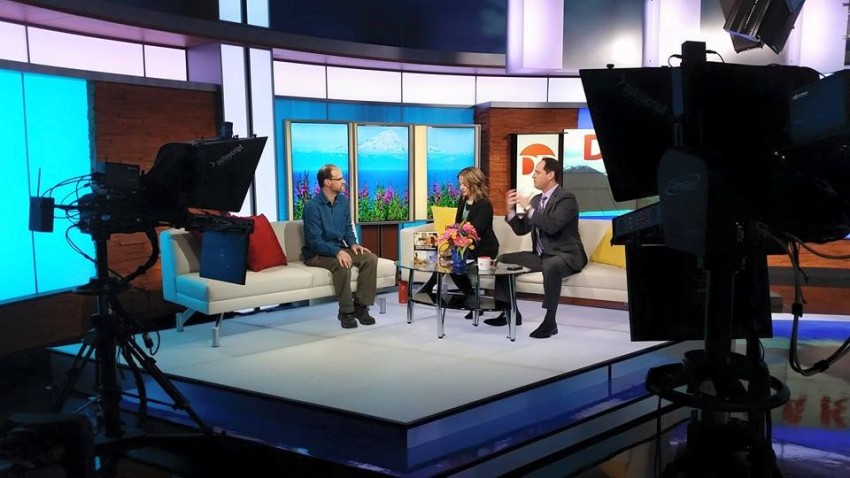 My lifelong dream of becoming a TV star finally came true. Yesterday I made an appearance on KTVA's Daybreak morning show in Anchorage yesterday to talk about my brand new book, Outdoor Action and Adventure Photography, which was published earlier this month by Focal Press.
My moment on camera only lasted for a few minutes, but I feel I gave a pretty good synopsis of what my book is about and what kind of information people can expect to gain when the read it, and they even showed a few of my photos on the screen. Plus it gave me an excuse to trim my beard and put on a clean shirt.
During the segment, one of the hosts asked my why I wrote the book. I've given a lot of thought to this questions over the recent months, and for me, it boils down do the fact that I love photography. As excited as I get about my own images, I love it when people get excited about their own photos as well.
I may be a pro, but that doesn't mean I love photography any more than someone who doesn't make a living at it. Getting a great adventure shot feels the same for all of us, and so my goal with the book was to help everyone shoot awesome adventure photos, no matter if you're an amateur or if you're trying to break into the industry and make it your career.
You can watch the full 4 minute interview with me here, and you can grab my book at Amazon. It's available in both print and Kindle version. At 300 pages, there's a TON of information in there and lots of tips. It's pretty much my master's thesis on outdoor photography, compiled from 25 years of experience, and no matter what your skill level is with the camera, I think you'll find it be a great reference.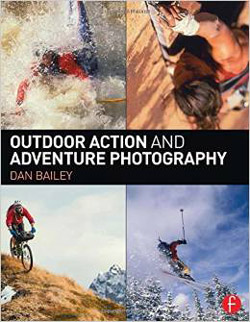 [iframe]<iframe style="width:120px;height:240px;" marginwidth="0″ marginheight="0″ scrolling="no" frameborder="0″ src="//ws-na.amazon-adsystem.com/widgets/q?ServiceVersion=20070822&OneJS=1&Operation=GetAdHtml&MarketPlace=US&source=ss&ref=ss_til&ad_type=product_link&tracking_id=danhbaisadvph-20&marketplace=amazon&region=US&placement=041573424X&asins=041573424X&linkId=5H3EXWTCDFWSTLCH&show_border=true&link_opens_in_new_window=true">
</iframe><iframe style="width:120px;height:240px;" marginwidth="0″ marginheight="0″ scrolling="no" frameborder="0″ src="//ws-eu.amazon-adsystem.com/widgets/q?ServiceVersion=20070822&OneJS=1&Operation=GetAdHtml&MarketPlace=GB&source=ss&ref=ss_til&ad_type=product_link&tracking_id=danbaiphoblo-21&marketplace=amazon&region=GB&placement=041573424X&asins=041573424X&linkId=OL3ID3CBOPGFE5TD&show_border=true&link_opens_in_new_window=true">
</iframe>[/iframe]