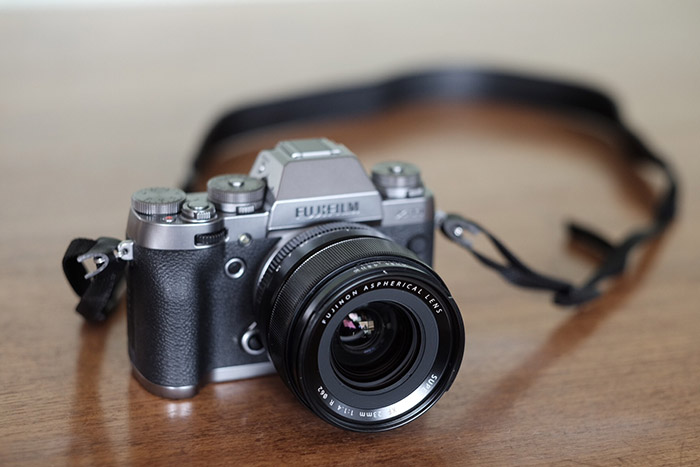 In all my years with SLR and DSLR cameras, I never owned a traditional 35mm lens. Despite its legendary status with street photographers and photojournalists, that focal length never quite felt right for me. It was either too wide, or not quite wide enough. I always went for the classic "Nifty Fifty," 50mm f/1.4 which was my first lens, and more recently the lighter weight 50mm f/1.8. If I wanted wide, I went for my 24mm /2.8.
Originally created for press photography, the standard 35mm f/1.4 is one of the fastest wide angle primes you can buy. Offering great versatility, they can be used for just about anything- landscapes, portraits, still ice, indoors, street, product, and they even shoot relatively close up. (On a crop sensor APC-S or DX camera, you need a 23mm lens to get that classic 35mm view angle.)
Fuji's offering in this range is the XF 23mm f/1.4 R lens. I already have that focal length covered with my 18-55 and my 18-135. However, I'm a sucker for fast primes, and besides, my friend Josh gives it very high praise as his favorite Fuji lens. So, with some camera store credit to burn after trading in all of my DLSR gear, I decided to plunk down and give the Fuji 23 a try.
I figured, why not try something new? Photography is a lifelong journey, and I felt that running with a focal length that doesn't feel all-too-familiar could be a good thing for my creativity and my continuing evolution with the camera.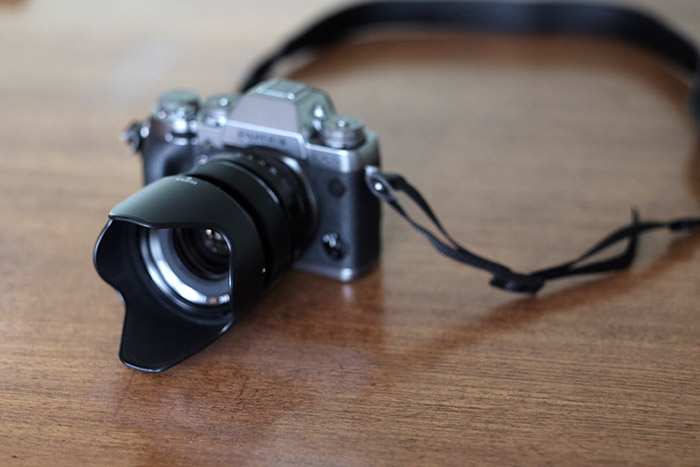 First Impressions
The Fuji XF 23mm f/1.4 R is first and foremost a gorgeous, high quality lens. It's simply beautiful, and it feels incredibly solid in your hands, with durable construction, metal focus and aperture rings, and a decent heft of glass inside. It has 11 elements in 8 groups, including 1 spherical element, but it doesn't feel heavy.
At 10 oz (300g), it carries a very workable size and weight, and when stuck on the front of my silver graphite X-T1 it just screams "classic," and it feels perfectly balanced. Going by size and weight, it seems like the perfect lens for these X cameras. Even with the lens hood, it's totally manageable.
When I looked through the lens, I loved the view it gave. Maybe it was the "newness" factor, something different, or maybe my tastes are just maturing as I get older. Oh god, did I really just say that?! Maybe I was just tapping into the long history of accomplished photographers who have made incredible imagery with this focal length.
At any rate, there was something really cool about this awesome little prime, and I suddenly felt like I'd just acquired a piece of gear that could see years of hard work. I couldn't wait to get out and throw it into action, so when my friend Michael called an invited us biking, I stuck it on my X-T1 and headed out with him for an evening of fun.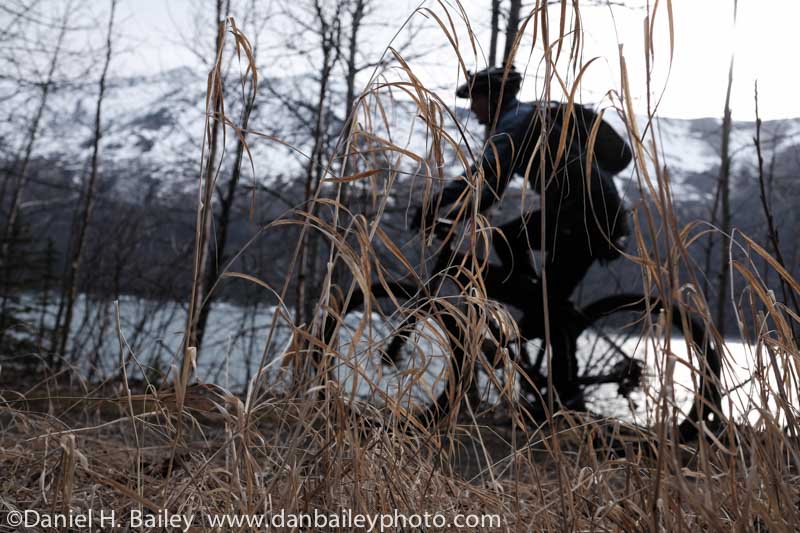 Performance
When I got out there, I was struck at just how ridiculously sharp this lens is. The Fuji XF 23mm f/1.4 R produces imagery that have an incredible level of crispness and tonality, and it renders the out-of-focus stuff with beautiful creamy-ness. The bokeh factor on this is simply delicious. That's why it's so good for environmental portraits- you can get relatively close, capture your subject tack-sharp and give just enough of the surroundings.
Autofocus on the 23 is quick and responsive probably because there's so much light coming into the front of the lens. With a fast maximum aperture of f/1.4, it lets in a ton of light, which makes this lens incredible versatile for a wide range of lighting conditions. I'm suddenly thinking travel, interiors and night sky photography.
I also love how it renders colors. Since this was a cloudy day, I went between black and white mode and the new Classic Chrome mode, which increases tonality in the lower mid tones and dark areas, but decreases contrast in the brighter areas (white skies), and I was very pleased with the looks that this lens gave me.
A New Way of Seeing
I think what excites me most is the challenge of learning to see in a new way. For me, this is somewhat of an unfamiliar focal length, and so I'll have to adapt to the fact that it's it's not the kind of wide angle lens that I'm used to, nor is it a telephoto by any sense of the word.
That 35mm angle of view falls right in that middle range that I've tended to avoid during much of my career. When I look at years worth of of metatdata in my images, I see that the 50mm and Fuji 27mm are my least used lenses. It's not that I don't like those lenses, it's just that I like true wide and true tele more.
It will be an interesting journey to figure out how to use this lens to its full potential in the coming years. From the results I've already gotten, I'm pretty excited to take on that challenge. While I can't bring myself to say that I wish I'd bought a 35mm lens much sooner in my career, I do love this new XF 23mm f/1.4 and I see it getting a lot of use in the future. In fact, this could end up being my go-to lens for a wide variety of subject, matter, and if not, I have another awesome photography tool in my bag.
I've been using the 27mm f/2.8, which pretty much turns the X-T1 into an X100, and while I'll continue to use that lens when I need to go ultralight, there's just something special about the 23 1.4. This is a really cool lens and I'm glad I pulled the trigger on it.
And as for going light and fast? Attached to my X-T1, even with the hood on, the 23 is very manageable. It's certainly comfortable enough to ride bikes with it slung around my neck/shouder for a few hours, or even all day. Or multiple days.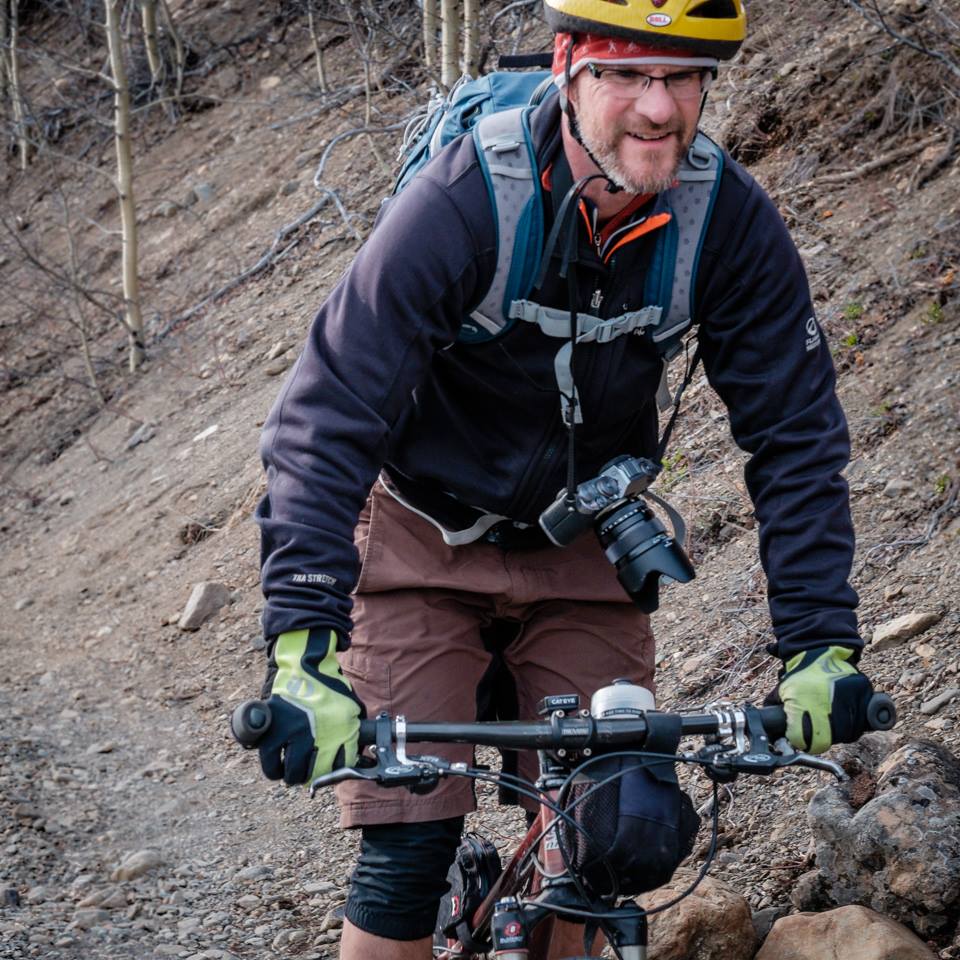 If you're a Fuji shooter and you love that classic 35mm viewpoint, or if you like prime lenses, I'd highly recommend checking out this lens. If you're a Nikon full frame shooter, you might check out their inexpensive AF-S 35mm 35mm f/1.8G ED lens. It offers the same viewpoint and similar performance. Canon has their version, the EF 35mm f/2 IS USM lens.