Instagram's New Terms: Should You Bail?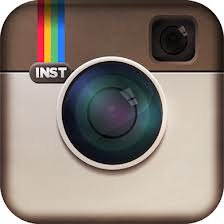 Here we go again.
The other day, Instagram released new Terms of Service, which has everyone running for the hills. Essentially, the new terms allow Intagram to use your photos for commercial purposes and keep the money. You have until January 16 to decide if you'll agree with the new terms or bail, or pull all of your photos from the service and delete your account.
What?!
Surely you're joking. This sounds like something a bunch of completely clueless lawyers came up with in order to purposefully shoot themselves in the feet. Seriously? We go through this kind of thing again and again.
Here's exactly how the term reads in the new agreement:
"To help us deliver interesting paid or sponsored content or promotions, you agree that a business or other entity may pay us to display your username, likeness, photos (along with any associated metadata), and/or actions you take, in connection with paid or sponsored content or promotions, without any compensation to you."  The new legal terms also specify that the use of Instagram after the terms take effect on January 16 "constitutes your agreement to the updated terms."
Of course, the day after these terms were released, a small, yet extremely vocal percentage of their 100 million users threw their arms up in disbelief and threatened to give up our beloved Instagram. And you know what? That was the right thing for us to do.
Mind you, I'm not ready to bail on Instagram just yet. In fact, I'd advice that we all just sit tight for a few days. That said, the freak out was totally called for. We needed to let Instagram know how we feel about this, and that it's unacceptable of them to swing out such huge rights grab contracts in our faces and demand that we sign them or quit.
Or is it?
Instagram is a very nice company who has let us use their service completely free of charge for how many years now? They're a business who has said all along that they "intend to make money someday," they just haven't been totally clear about how they'd go about trying to monetize the app. Or rather, the new owners who just shelled out a billion dollars for the app hadn't yet decided how to turn their outrageously large investment into something, oh, I don't know… we'll call it 'profitable.'
To be fair, they have every right to try and make money in any legal way that they see fit. So does a guy who knocks on your door and kindly asks for your car keys so that he can drive away, sell it and keep all the money. Chances are, you may not buy what he's selling, but he's if he's up front with the terms of his request, there's nothing that says he can't try.
Download My Free Photography eBook
Expand Your Skills. Be More Creative
Let me show you some techniques that will help make you a better, more proficient and more creative photographer!
He may settle for offering to rake your leaves for money, which is much more reasonable. With the incredible uproar by photographers, my guess is that Instagram may decide to settle on raking your leaves as well. The reality is that like any other business, Instragram will need to come up with a model that is attractive, or at least sellable to the masses if they're going to succeed.
They've already backed off and released a statement that explains what they really meant. They're now saying, "thank you for speaking up, we're listening and still tweaking things." You see, as it turns out, it wasn't so much your photos that Instagram was planning on marketing, as much as your data.
My guess is that they'll make adjustments and rewrite the terms to make them sound not quite so scary and it will all blow over. Lawyers often come up with this kind of stuff. That's what lawyers do, and then to PR people follow closely behind picking up the pieces, listening to customers and then telling the lawyers that they need to reword things, because us regular people read complicated legal stuff that we don't quite understand and then freak out.
It will probably turn out that whatever money making schemes Instagram comes up with will, in the end, not really affect us as much. It will probably be in the same line as all the other content and user based marketing that we're getting used to in our modern online world. After all, most of us are still using Facebook and Google.
Or, maybe they'll decide to go the way of 500px and Flickr and charge a nominal yearly fee for their service. Combining this with content marketing and ads makes the most sense, and for those photographers who make heavy use of Instagram, whether for professional social media use or simply for fun, paying, say $25 a year, doesn't sound so bad. After all, it's a great app.
On the other hand, perhaps Instagram will decide NOT to rewrite their terms, in which case, everyone is free to bail and go find some other photo sharing service. Flickr just released a super new iPhone app, and Twitter's latest iOS update features Instagram-style filters. App loyalty only goes so far these days, but before doing anything rash, let's just wait and see how this one plays out.
Edit- 12/20/2012: After the uproar and apparent misunderstanding, Instagram has changed their terms back and said that they never meant to market user photos in the first place. They'll go back to the drawing board to try and figure out a new income model.
In the meantime, let me know: Would you pay to use Instagram or just find some other service for your iPhoneography? Share your thoughts.
Follow @Danbaileyphoto