When shopping for gear, it's nice to find that one specialized piece of equipment that works perfectly for your all your needs. Unfortunately, since your needs can vary, one item rarely does it all perfectly.
Take tripods. The lightest tripod isn't always the sturdiest, and the sturdiest is rarely the least expensive. In the end, you either find one that offers good compromise between these qualities, or you buy two tripods for your outdoor photography- one for backpacking and one for general use.
If you're looking for a single lightweight tripod that offers good stability and value, I'd check out the Manfrotto 190CXPro3. It's a simple 3 section carbon fiber tripod that weighs less than 3 lbs and costs less around $250-279, depending on where you buy it.
The Manfrotto 190CXPro3 is by no means the smallest or lightest tripod on the market, but it will fit on the outside of most backpacks without weighing you down too much, and it's sturdier than some of the really lightweight tripods out there. It's considerably more stable than the Manfrotto 7322 CY, which has pretty skinny legs, and it costs less than half the price of comparable Gitzo models, like the GT0531 Mountaineer or the GT 1541 Traveler.
It's also solid enough for general use on location or inside the studio. It extends to 53″, holds up to 15 lbs and collapses to 24″. Round carbon fiber leg tubes offer excellent rigidity, vibration damping and a high strength to weight ratio. It's has a low-angle adaptor on the center column for shooting really close to the ground.
Overall, for outdoor shooters on a budget, I'd give the Manfrotto 190CXPro3 my pick as the best all around tripod for the money. I feel that it offers superb value, great build quality and solid features. Like I said, it's relatively light, relatively small and relatively inexpensive for a set of carbon fiber legs, yet it will hold your gear stable, even in the wind.
If I didn't already have a house full of legs and heads and was looking to buy just one tripod for a wide mix of outdoor, landscapes and occasional backcountry use, I'd put my money towards the Manfrotto 190CXPro3.
They also have a non-carbon, aluminum version of this tripod, the Manfrotto 190XB, which costs $100 less, and is slightly heavier.
For head, I recommend the Giottos MN1001-652 QR ball head. It offers excellent stability, fine tune adjustments, a bubble level, rock solid construction and an Arca compatible quick release plate.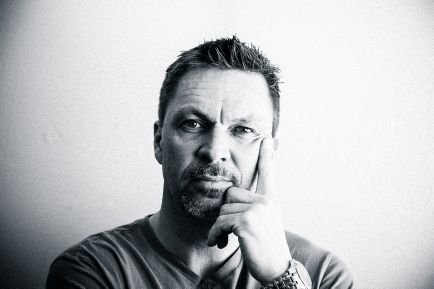 "
@Danbaileyphoto @manfrotto_us more than likely I'm placing an order tonight. Thanks for the great review Dan.
[iframe]<iframe style="width:120px;height:240px;" marginwidth="0″ marginheight="0″ scrolling="no" frameborder="0″ src="//ws-na.amazon-adsystem.com/widgets/q?ServiceVersion=20070822&OneJS=1&Operation=GetAdHtml&MarketPlace=US&source=ss&ref=ss_til&ad_type=product_link&tracking_id=danhbaisadvph-20&marketplace=amazon&region=US&placement=B00G36GAIQ&asins=B00G36GAIQ&linkId=2KGGF4XSPBOVIZUT&show_border=true&link_opens_in_new_window=true">
</iframe><iframe style="width:120px;height:240px;" marginwidth="0″ marginheight="0″ scrolling="no" frameborder="0″ src="//ws-na.amazon-adsystem.com/widgets/q?ServiceVersion=20070822&OneJS=1&Operation=GetAdHtml&MarketPlace=US&source=ss&ref=ss_til&ad_type=product_link&tracking_id=danhbaisadvph-20&marketplace=amazon&region=US&placement=B000ILSALM&asins=B000ILSALM&linkId=XO32536SB3KL43GU&show_border=true&link_opens_in_new_window=true">
</iframe>[/iframe]