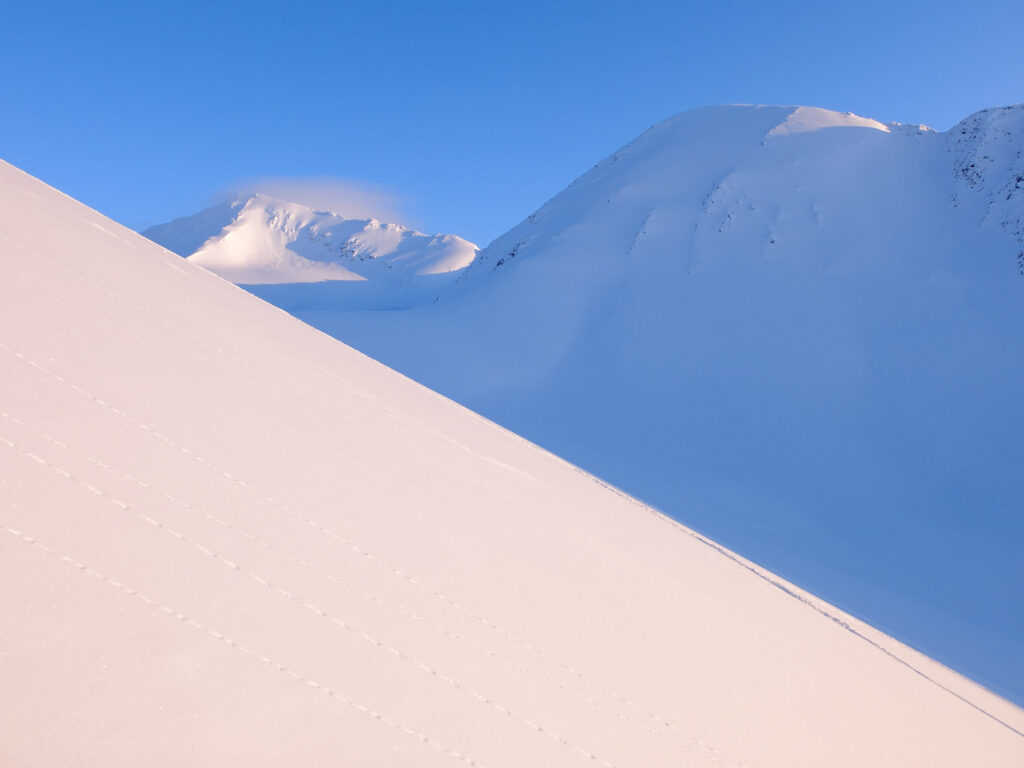 Last week, I began a new series on my blog and YouTube channel, where I look back at my decade-long journey with the the Fujifilm X Series. In this fun retrospective, I share some of my favorite images shot during those early years, talk about the specific models I used, and discuss the impact they had on my photography during the past decade.
In Part 1, I talked about my fateful introduction to the X Series, which started with the X10, and why that represented such a momentous shift in my entire photography paradigm. In this post, I'll talk about what I feel was a very important transition period in my photography.
The March to Mirrorless
Having bought the X10 in the fall of 2011, I used it extensively for a year and a half, shooting everything from adventure to landscapes to portraits and just about any other thing that caught my eye. I spent a lot of time getting myself familiar with the features of this fun little camera, and becoming enamored with the whole idea of this new mirrorless trend, which was just starting to make waves in the industry.
It was a very interesting time in the photography world, because smartphones were quickly becoming the preferred tool for taking pictures. Big cameras were losing their appear with the casual shooter, and point and shoots had lost the war with pocked sized telephones, so the industry realized they had to adapt.
I saw this firsthand during one of my trips to NYC. I would spend all day at the photo show looking at cameras, and then afterwards, I'd wander around Times Square at night and see thousands of people taking pictures with their phones. Except for the one or two students with "retro" cameras, there was not a real camera in sight anywhere.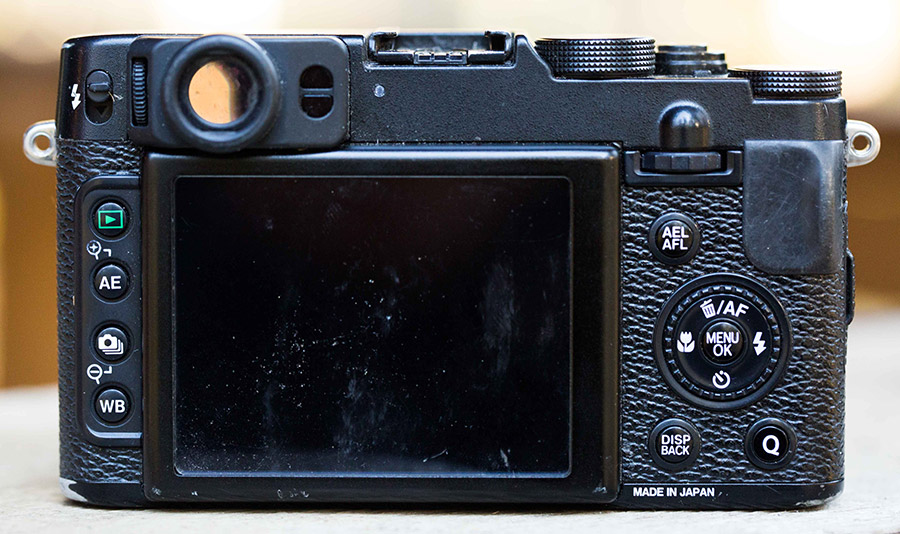 Three years earlier, in 2008, the first interchangeable mirrorless camera was developed in a joint venture between Olympus and Panasonic. By using live view electronic displays and LCD screens, instead of a traditional pentaprism, and a sensor-based contrast-detect autofocus system, these cameras were considerably lighter and smaller than DSLRs.
The Panasonic Lumix DMC and Olympus PEN were some of the first mirrorless cameras, and they used the Micro Four Thirds format. They were indeed small and compact, but compared to DSLRs, they didn't have near the same quality or performance.
Nonetheless, with the success of Micro Four Thirds, mirroless cameras were here to stay. Fujifilm released their first mirrorless camera, the X100, in the fall of 2010.
Enter the X20 & the X-Trans Sensor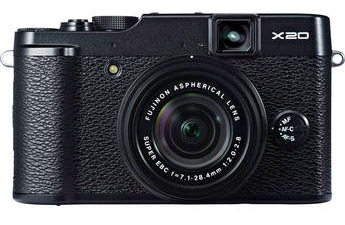 In the beginning of 2013, Fujifilm announced the X20, and I bought one as soon as they become available. I had one in my hands on April fools day, and was immediately impressed by this new updated model. It had everything I loved about the X10 and more, including a very specific improvements.
Instead of the EXR format CMOS sensor, which allowed for greater dynamic range than typical Bayer sensors, as well as impressive sharpness, despite its small size, Fujifilm used their new X-Trans sensor in the X20. This was the same sensor found their flagship model at the time, the X-Pro 1.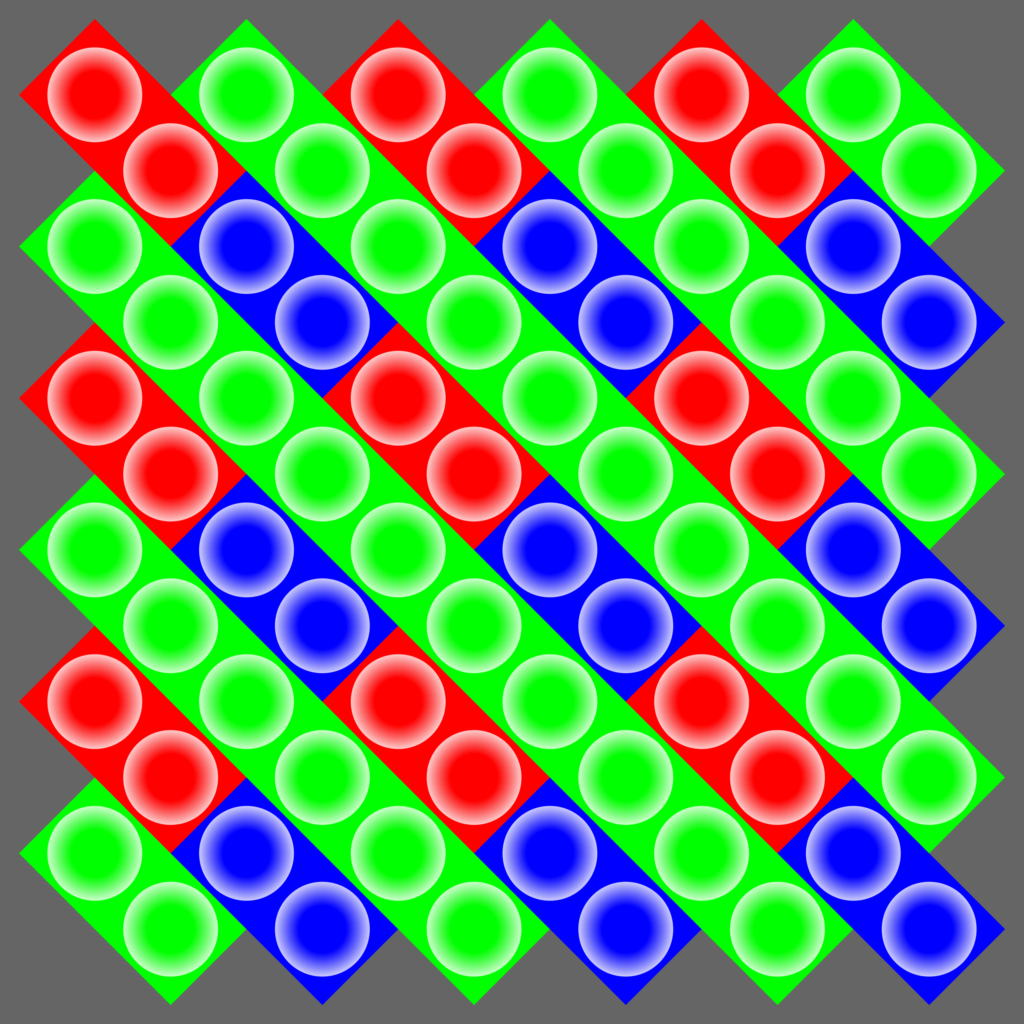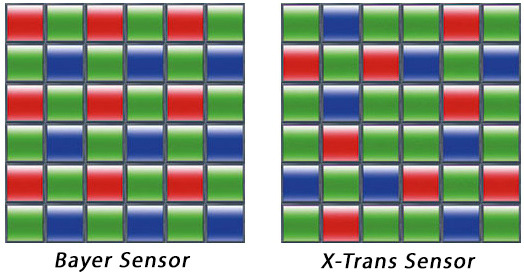 With its random pixel array, the X-Trans sensor design was more resistant to moiré effects, which eliminated the need for an optical low pass filter. This allows the sensors to effectively achieve a higher resolution with the same pixel count, a fact that X-Pro 1 shooters quickly noticed when they saw that their Fuji images were as sharp, or sometimes sharper than images they shot with their full frame DSLRs.
This increase in sharpness compared to the X10 was immediately visible to me, and I was blown away but how much detail I could resolve with the tiny sensor on my X20.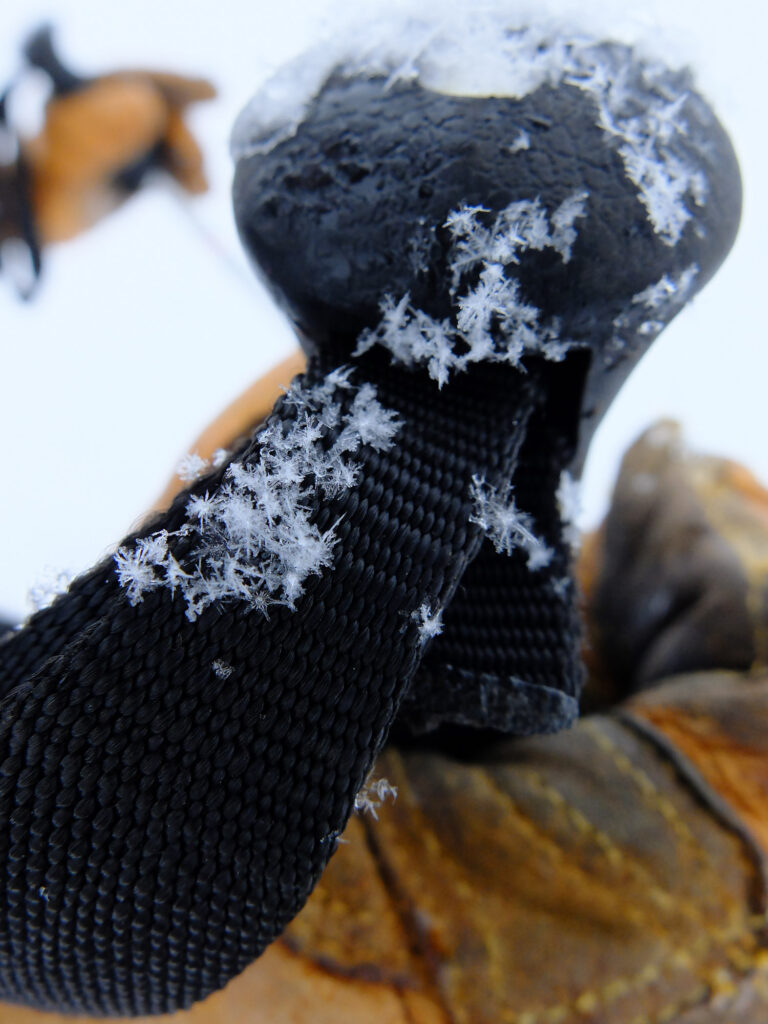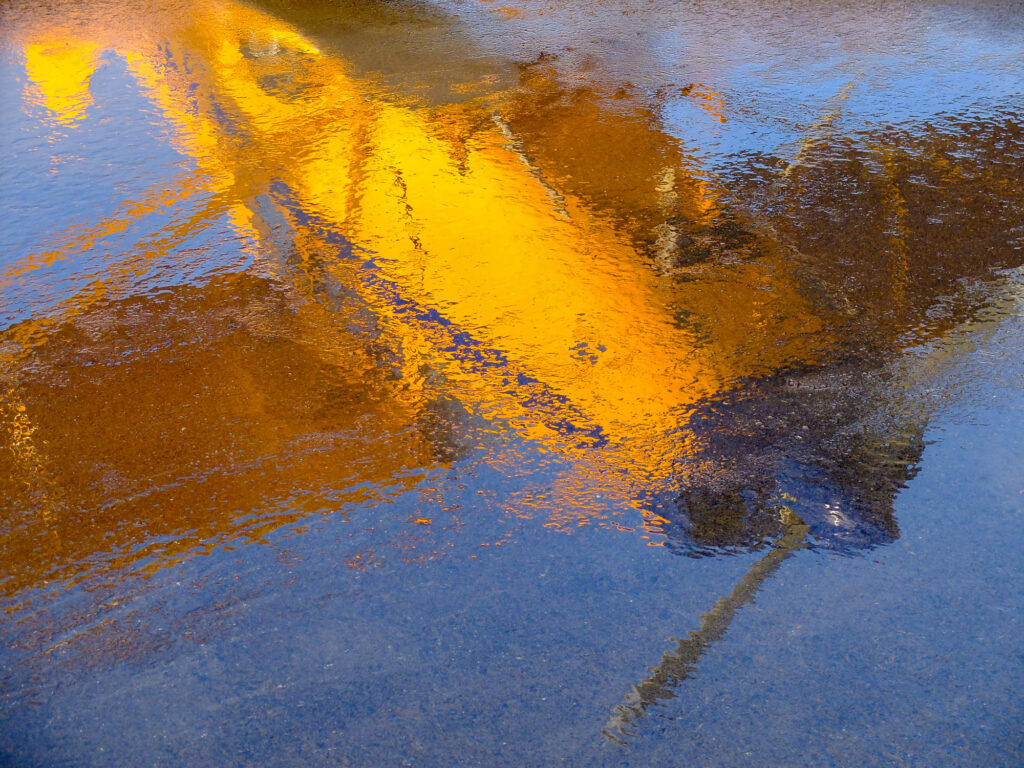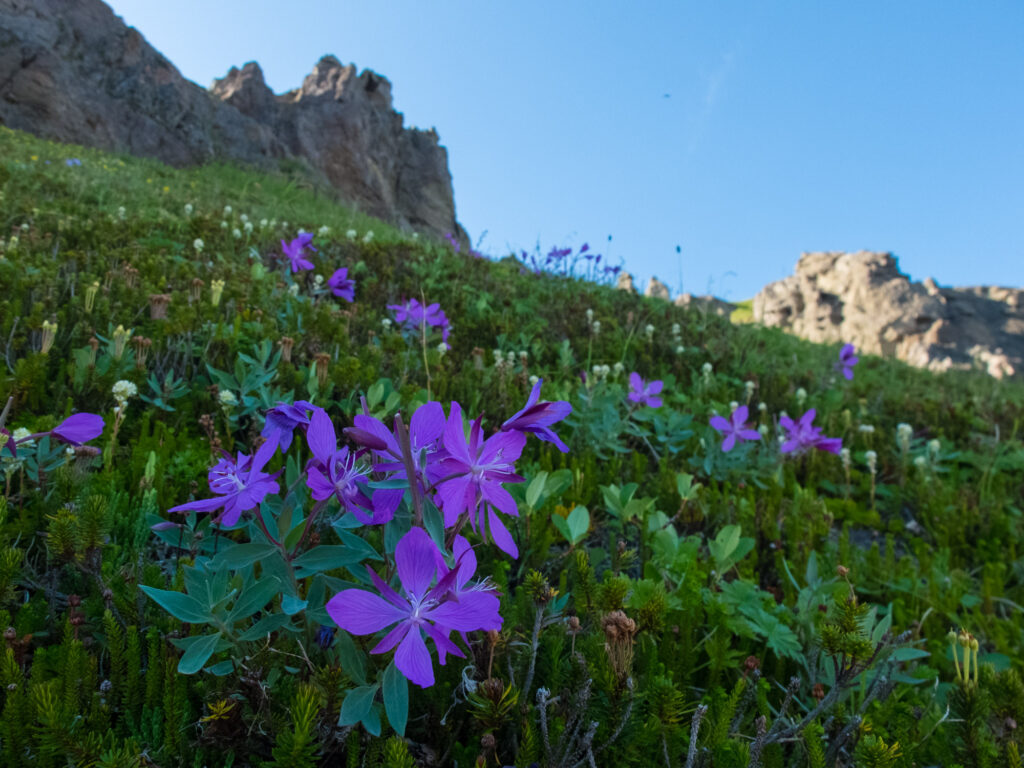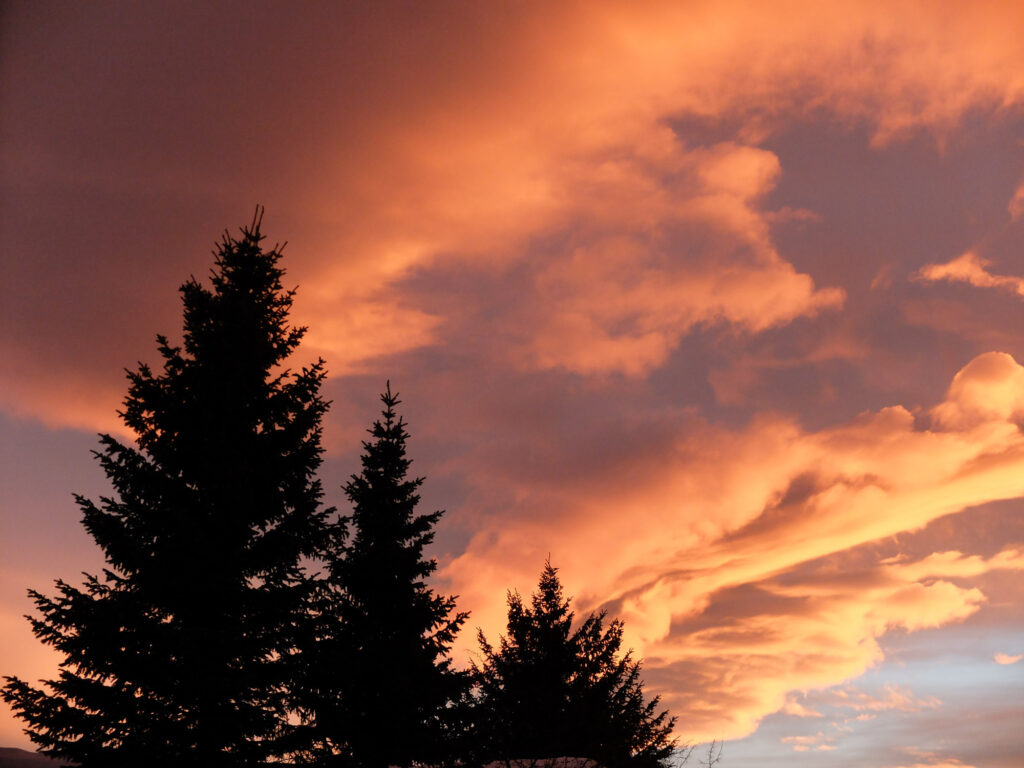 In addition, the X-Trans sensor is less susceptible to digital noise, so the X20 had even better low light shooting capabilities as well. And what noise there was, which started to appear above ISO 400, wasn't intrusive; it actually had a quality that looked a lot like real film grain. This had me intrigued, and so I started to experiment with shooting at higher ISO settings, just to create a more film-like look in my images. I found it usable at these higher settings.
Combined with the rich, diverse color palettes of the Fuji Film Simulations and Fuji's internal EXR II image processor, the images that came out of my X20 looked awesome.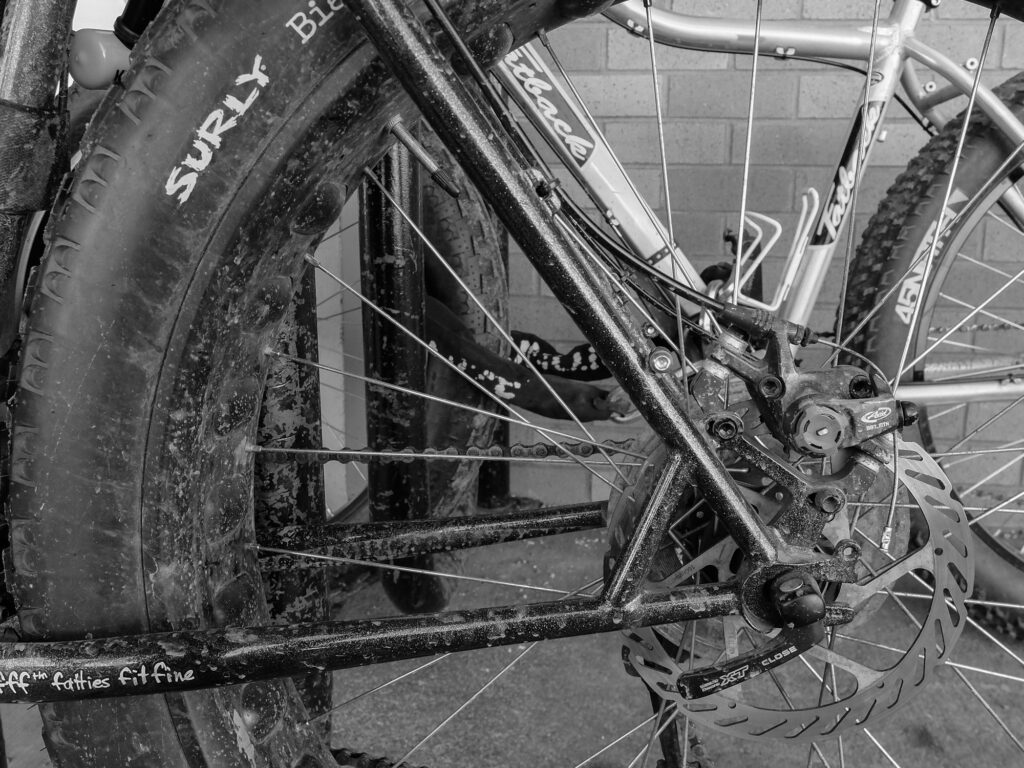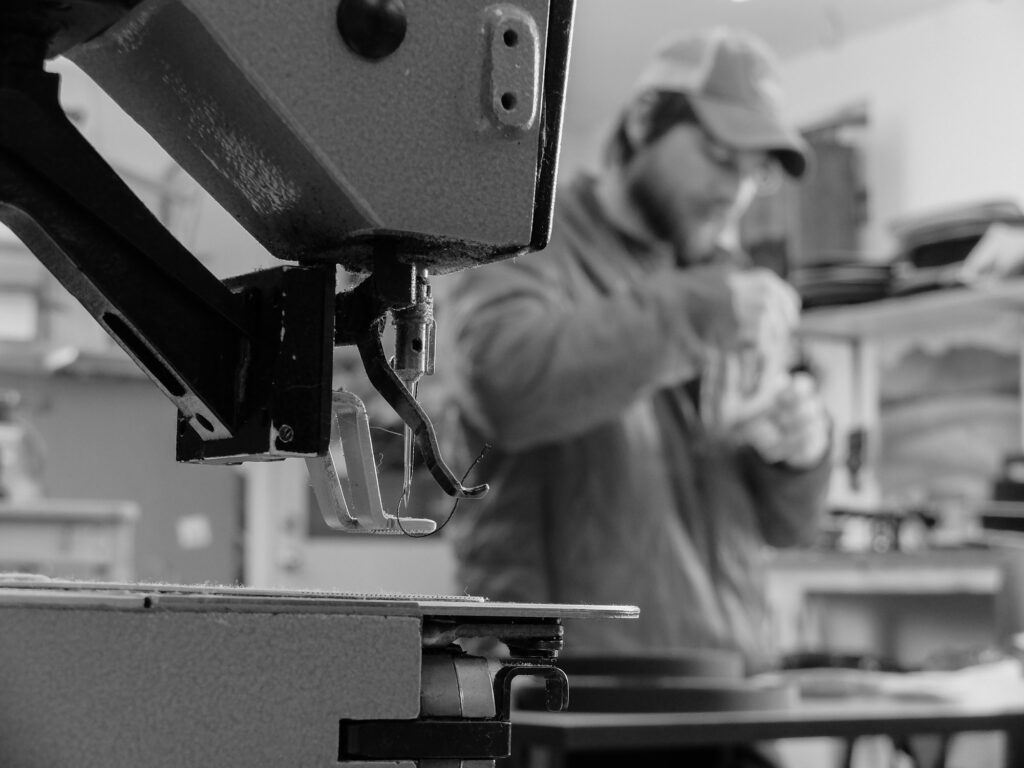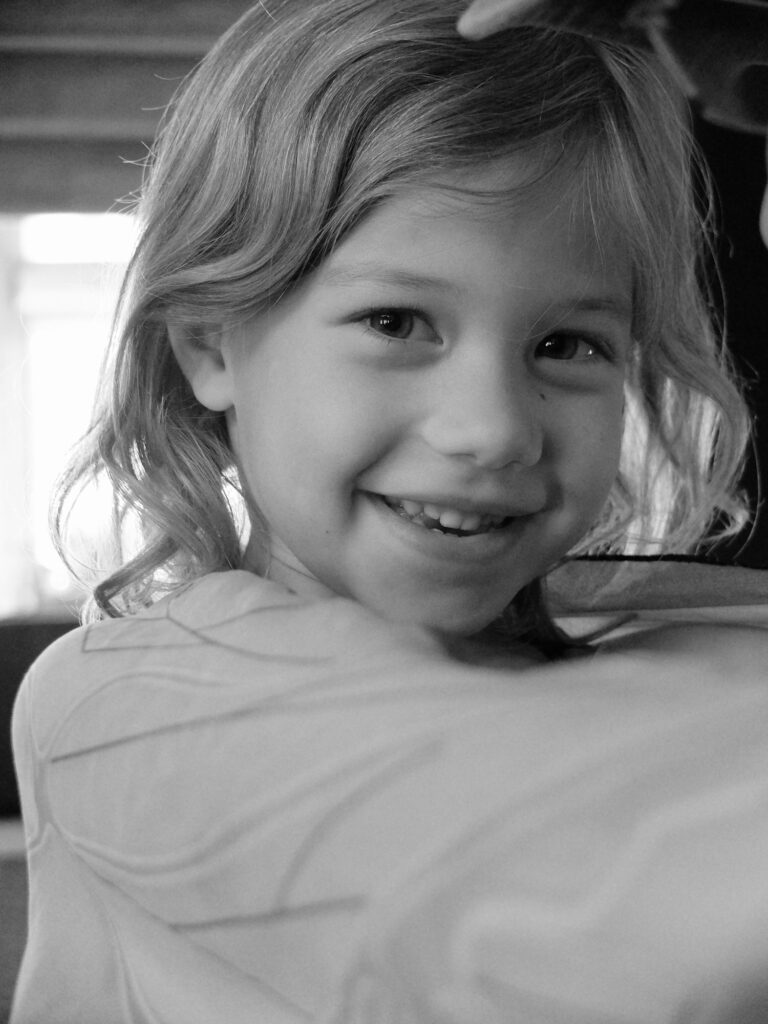 Faster Autofocus
The X20 also had an updated autofocus system, which include much better focus tracking on moving subjects. And it has a max frame rate of 12 fps at full res. (The X10 had 10 fps max, but only 7 fps at full resolution.) As an action shooter, this was music to my ears, and so I found the X20 to be an ever more capable companion when I took it on my outdoor adventures.
As with the X10, I was still shooting it alongside my Nikon during most of my outings, but I was finding that an even greater number of my favorite images from those adventures were made with my little Fuji. Not only was it holding its own alongside my big camera creativity, its rugged metal body and weather sealed design withstood all the abuse I was throwing at it.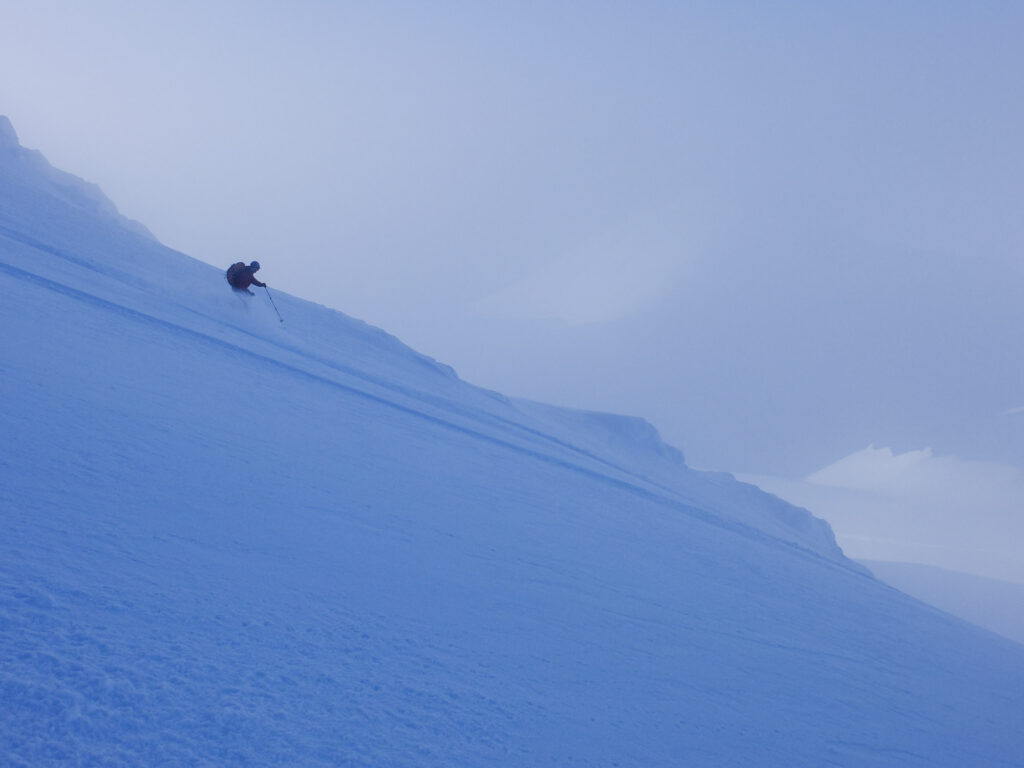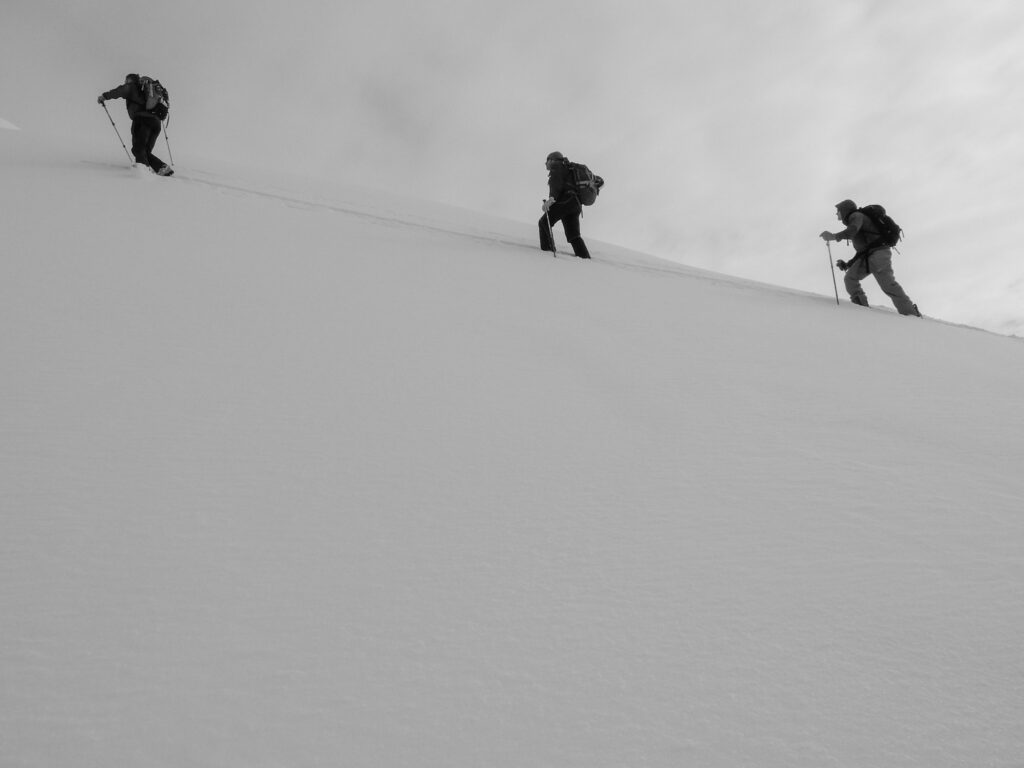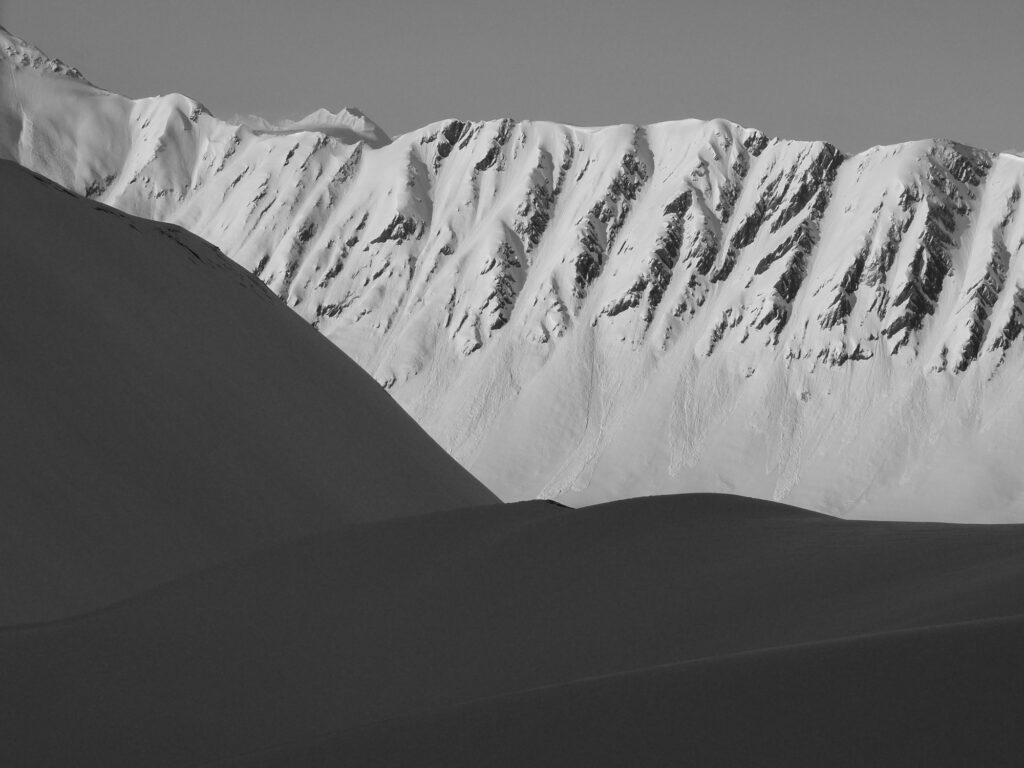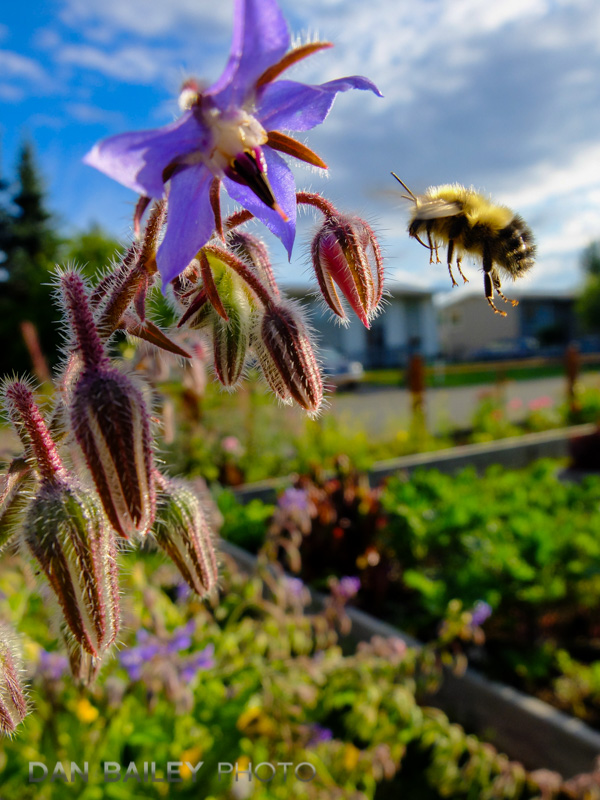 I wasn't the only one who discovered just how rugged these little Fujis were. I got an email one time from someone who lost her X20 on the trail for 3 months. It survived being rained on, snowed on and even chewed on by a bear. At the end the season, she found the camera and after drying it out and charging the battery, it still works fine!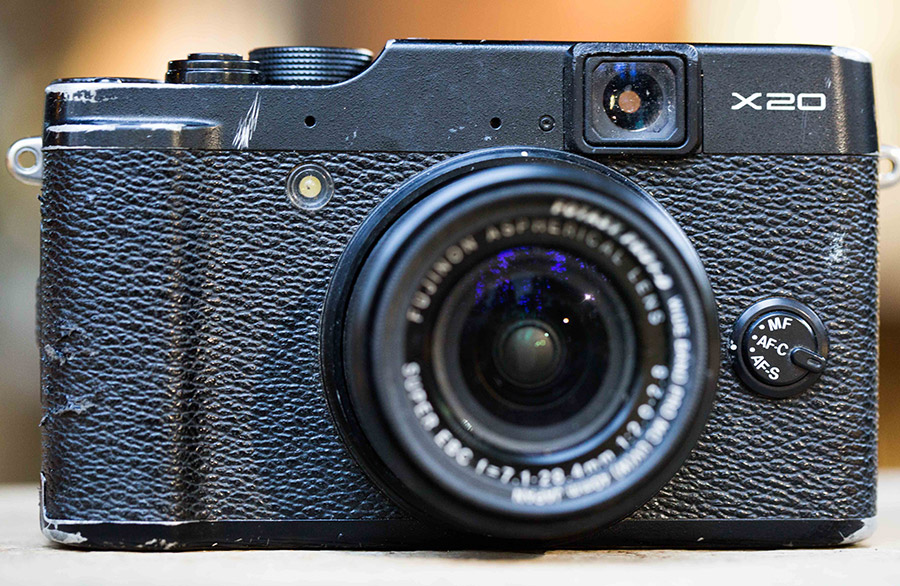 Making Contact
Fujifilm, or rather FUJI Photo Film, used to be a client of mine in the early 2000's. Every so often, they'd put out a call for trade show images, and I would get letters asking me to submit my favorite slides shot on Fuji film to be considered for use.
They actually used two of my images during this period, and afterwards they'd ship me the prints. The image below of the biker was shot on PROVIA, while the orange mountain image was shot on Velvia; in fact the mounted 24″ x 36″ they sent me still hangs in my house.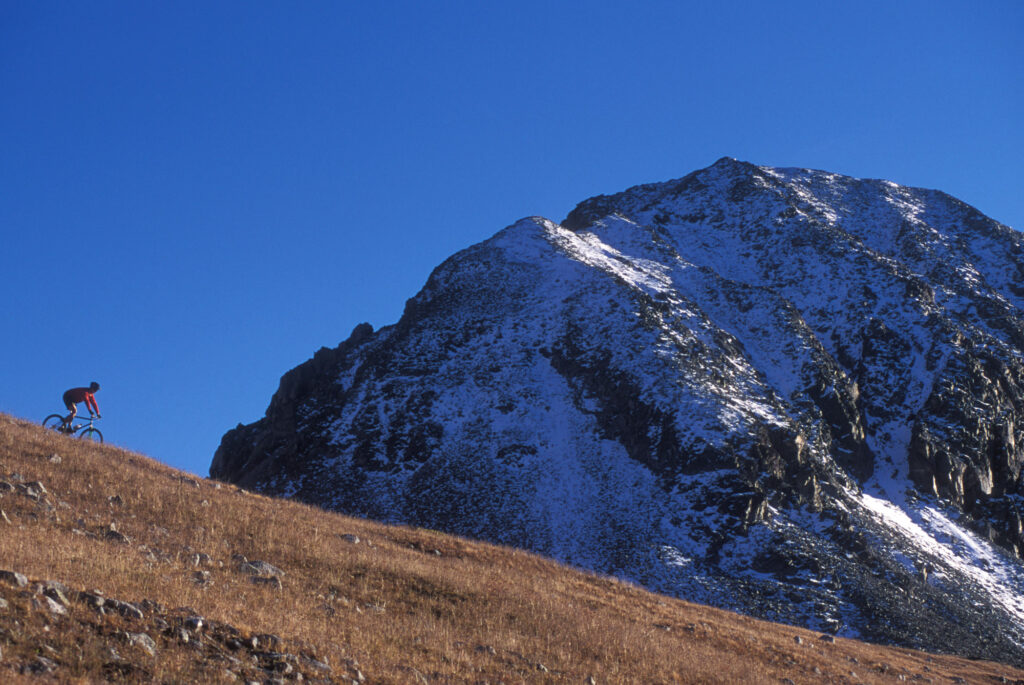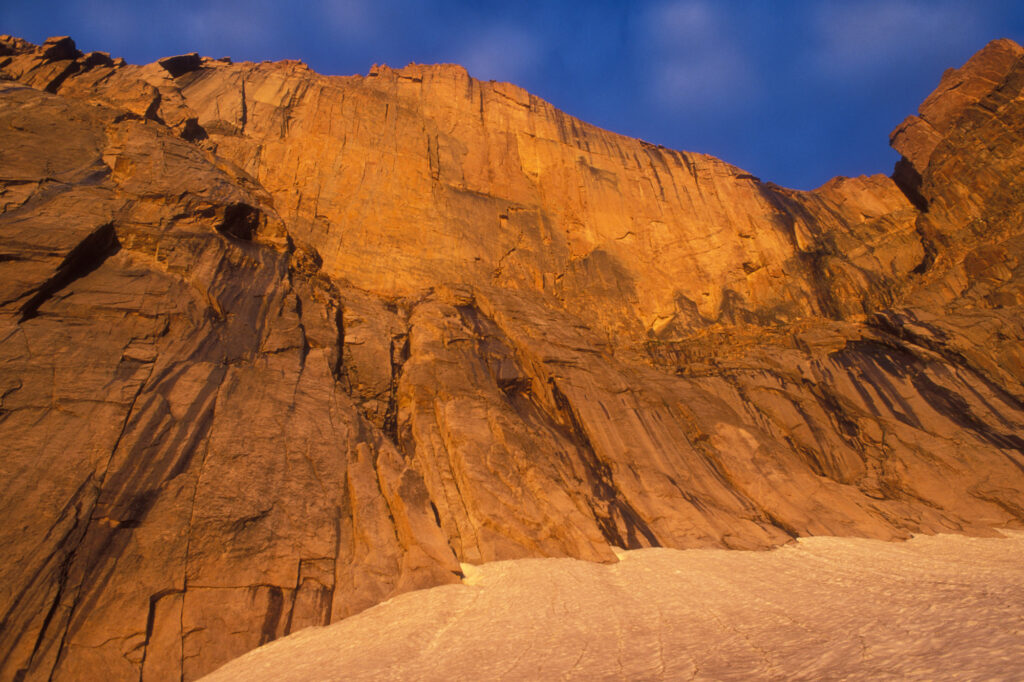 Even at that time, I barely knew anyone at Fuji, but I at least had a working history with the company. With this in mind, I decided to reach out to them. After I'd been shooting with the X10 for about 6 months, I sent an email to one of their reps. I followed up later with more images, and was eventually passed up the chain, until I finally landed on the desk of the Marketing Manager for Fujifilm Electronic Imaging Division.
He contacted me to let me know how much they liked my X10 images, and that began my current relationship with Fujifilm. This was early 2012, even before the X20.
They were really excited by how psyched I was with the X10 with the images I was getting, and in the summer 2012, they licensed two images from me to be used to help market the X10.
As I remember, they were even considering doing a whole Costco display with a head shot and testimonial right on the packaging, but that fell through for some reason. Either way, we continued to keep in touch and I continued to share my X10 and X20 images with them.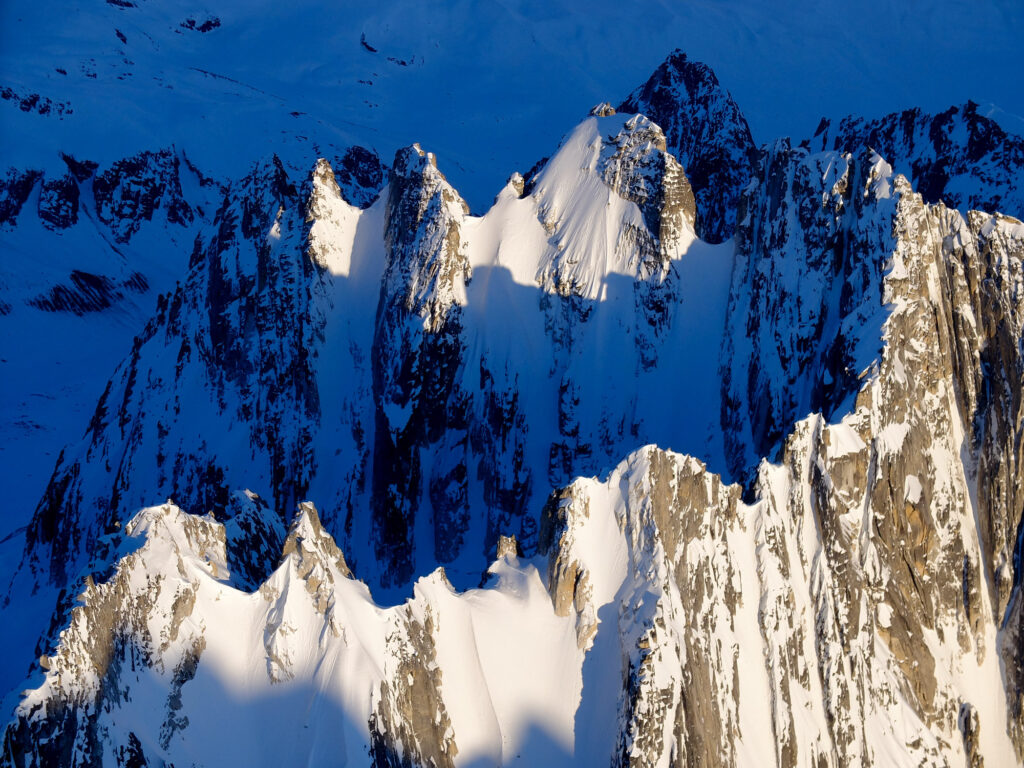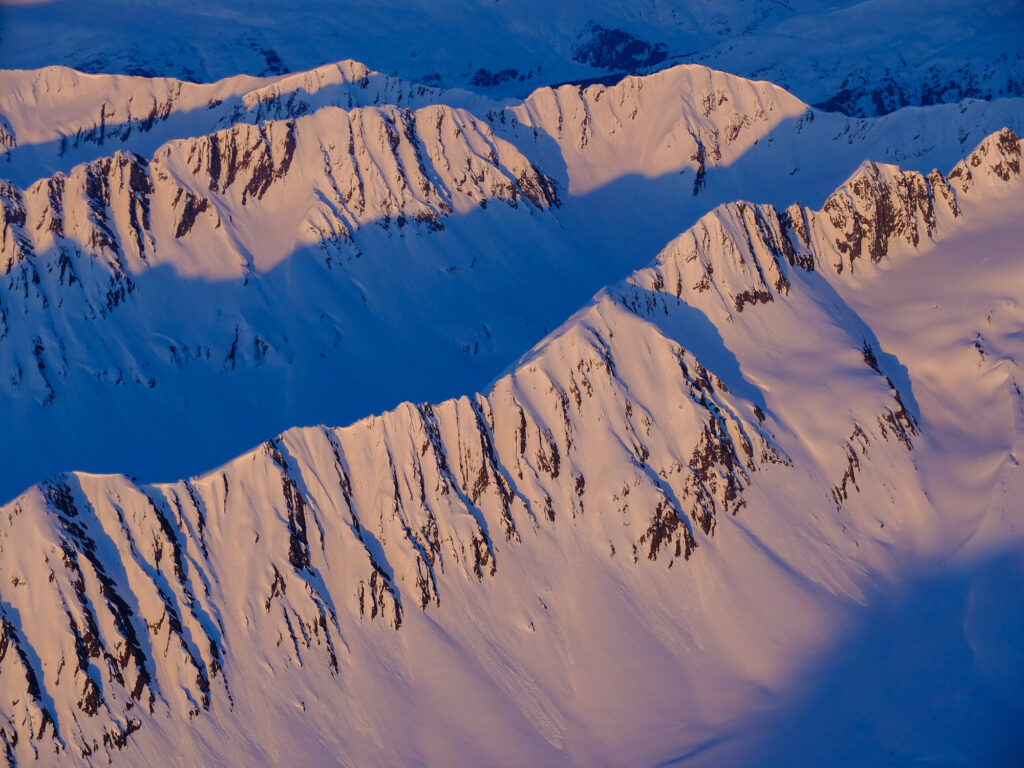 The X Series Growing
By early 2013, the X Series line was growing. They'd just come out with the 2nd generation X100, and the X-Pro 1, which had already been out for a year, was making huge waves in the industry.
Both of these models were a huge hit with professional wedding and portrait photographers, as well as street shooter and photo journalists, who were all blown away by it's exceptional color and image quality, and intriguing, classic form factor, which included the optical viewfinder.
Along with the X-Pro 1, Fuji had launched their first X Series lenses, which were the 18mm, 35mm f/1.4 and 60mm macro. By the the fall of 2012, the'd introduced the 14mm f/2.8, and their first zoom, the 18-55, which had a fast 2.8 aperture built-in stabilization. This lens got excellent reviews, being way better than most kit lenses that were out at the time.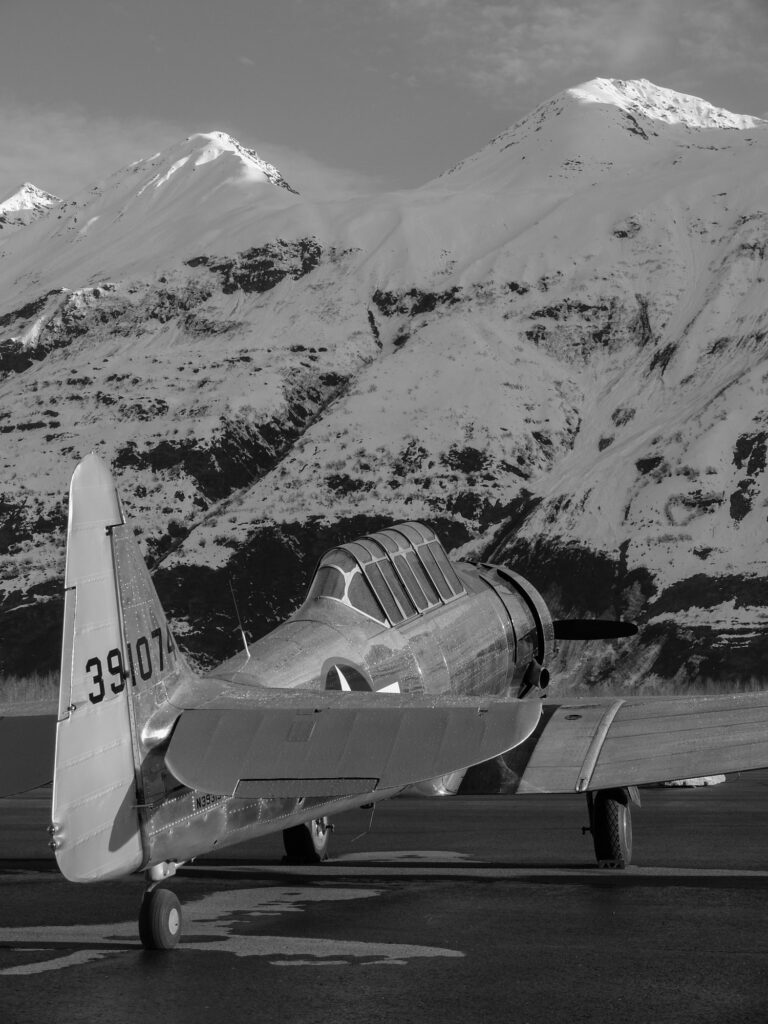 An interesting note, while some manufactures were trying to recapture the consumer market away from smartphones, Fujifilm decided to pursue and appeal to professional photographers from the start. I remember reading an interview with Kaycee Baker, who as Fujifilm's product manager at the time, and she was saying that the X100 came about because pro shooters wanted something smaller and lighter than their heavy DSLRs that they could cary with them on their own time.
So, Fujifilm went after the pro and enthusiast market and targeted people who love shooting, who love the craft and tradition of photography, which is why they designed the X Series cameras with the retro look and feel.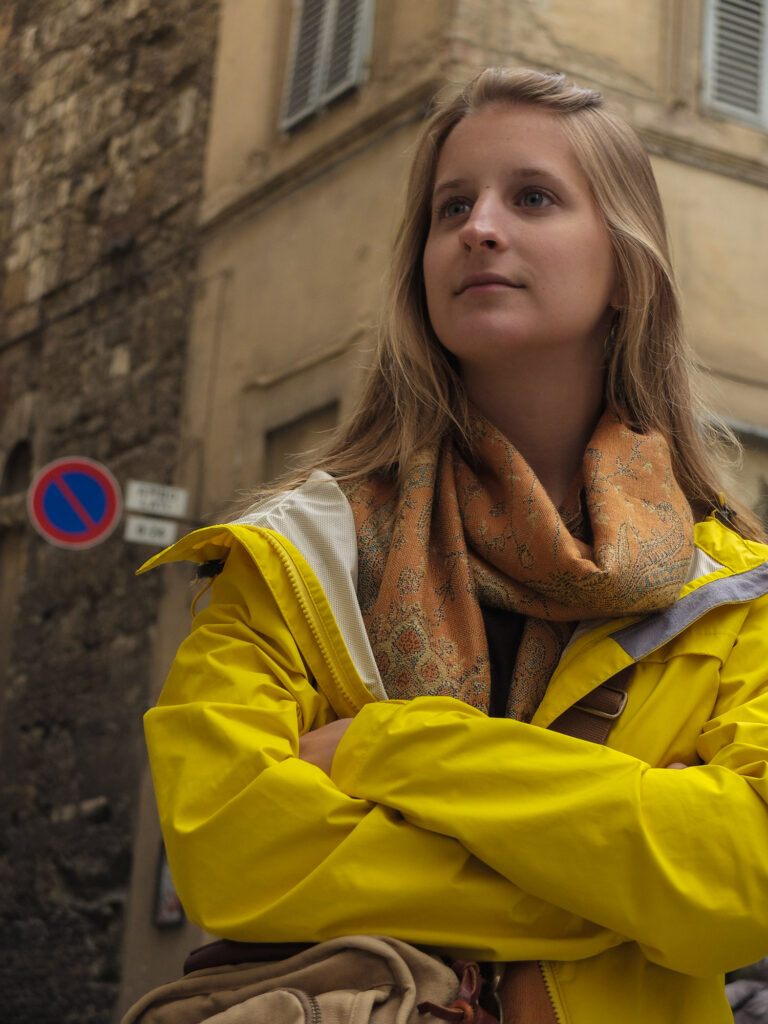 It's also the reason they decided to go with the larger APS-C size sensor for their cameras, instead of using Micro Four Thirds. APS-C, which as a format that came from Kodak's short lived APS-C film cameras, is a larger size than M43, but it still saves considerable size, weight and cost from a "full frame" camera.
And, by reaching back into their long history with silver halide film, which is where the more random design of the X-Trans sensor comes from, they were able to make an APS-C sensor produce resolution and noise control that was equal to full frame sensors.
Adding the X-E1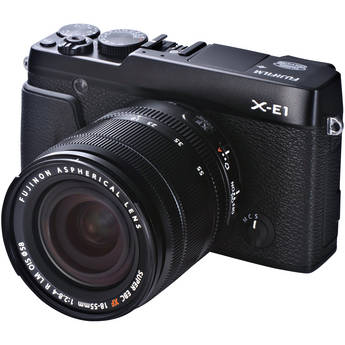 In the late spring of 2013, Fuji sent me an X-E1. They were really excited by what I was getting with their tiny sensors cameras, and were interested in seeing what I could do with the full size APS-C sensor.
First introduced in the fall of 2012, the rangefinder-style X-E1 was basically a slimmed-down version of the X-Pro 1. Instead of the hybrid optical viewfinder, it used a fully upgraded electronic viewfinder.
It was the second interchangeable lens X Series camera, and like the X-Pro 1, it also featured the 16MP X-Trans sensor. Compared to the X20, the X-E1 was a fair bit bigger, especially with a lens, but still way lighter and smaller than my Nikon D700.
Off to Europe!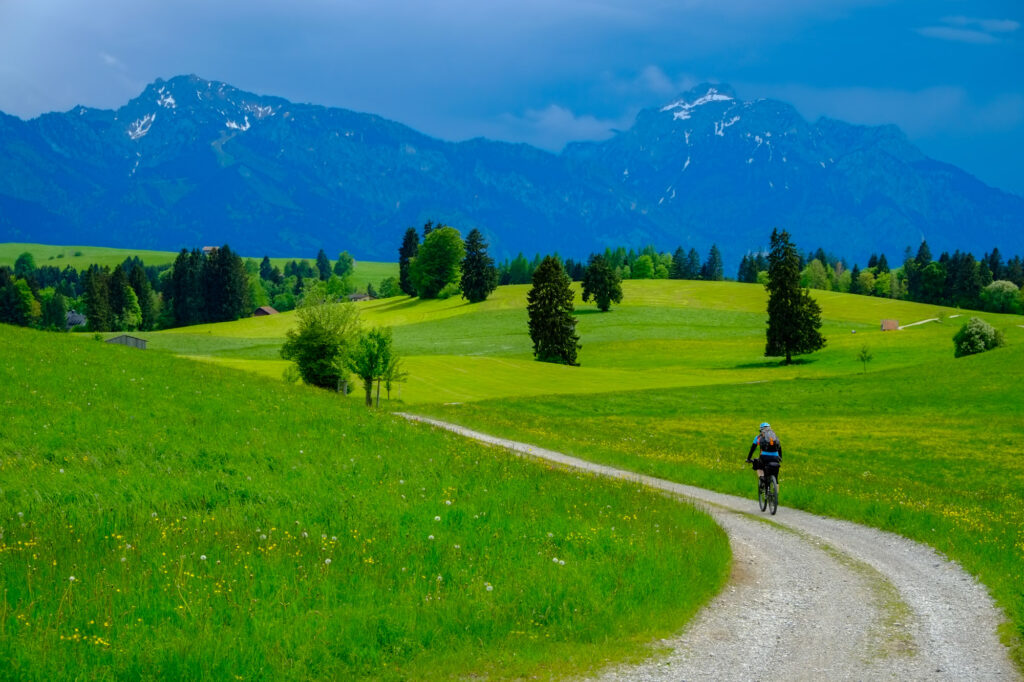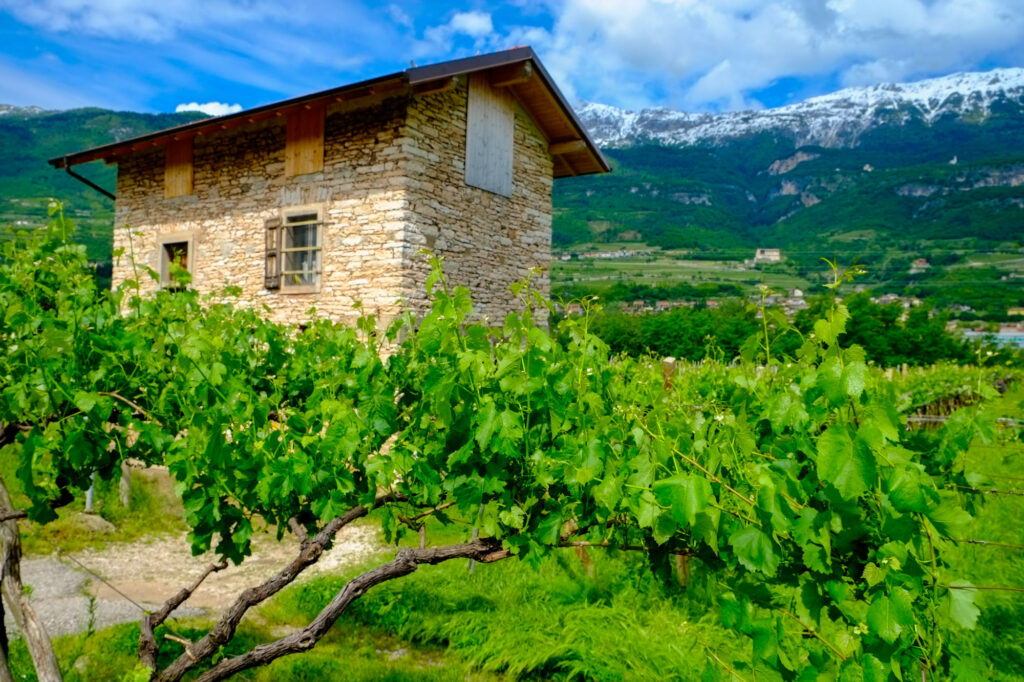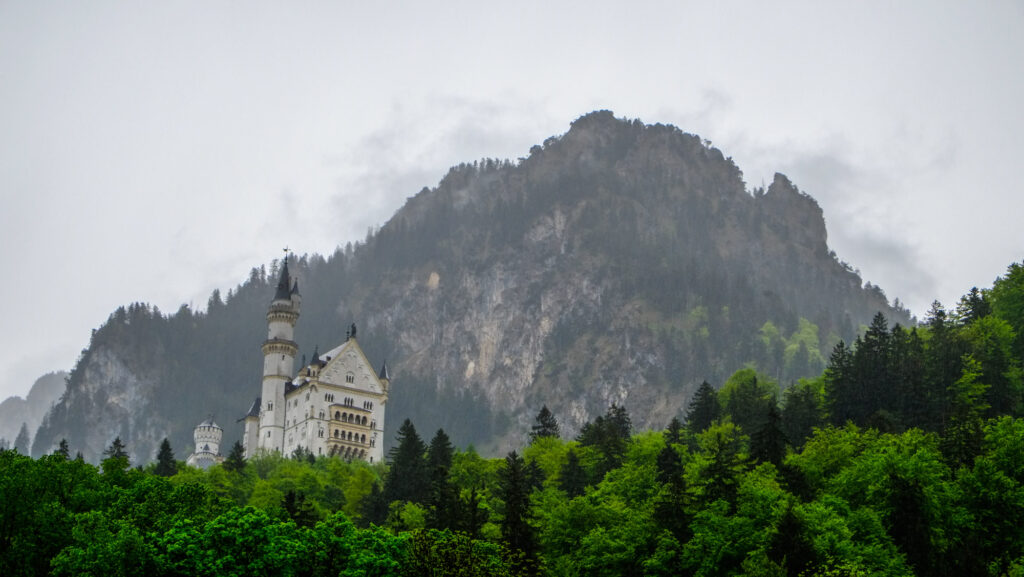 The X-E1 arrived right before I left for a two-week cycling trip in Europe. During my trip planning, I had found a route called the Via Claudia Augusta, which is an old Roman military and trading road that's been turned into a bike route that crosses over the Alps from Germany, through Austria and down into Italy.
For this trip, I took along the X-E1, the X20 and a little Nikon Coolpix point and shoot that I barely used. I shot thousands of photos with the two Fujis, riding with one, sometimes both of them around my neck while pedaling this historic route through small Tryolian villages, along secluded farm roads, dirt paths and even some singletrack.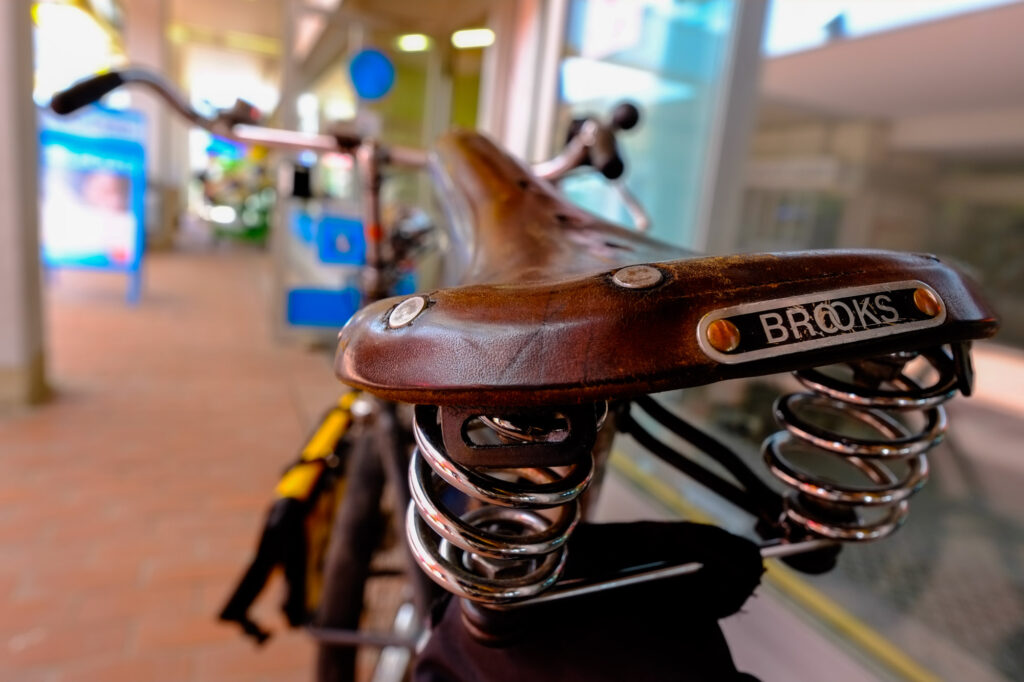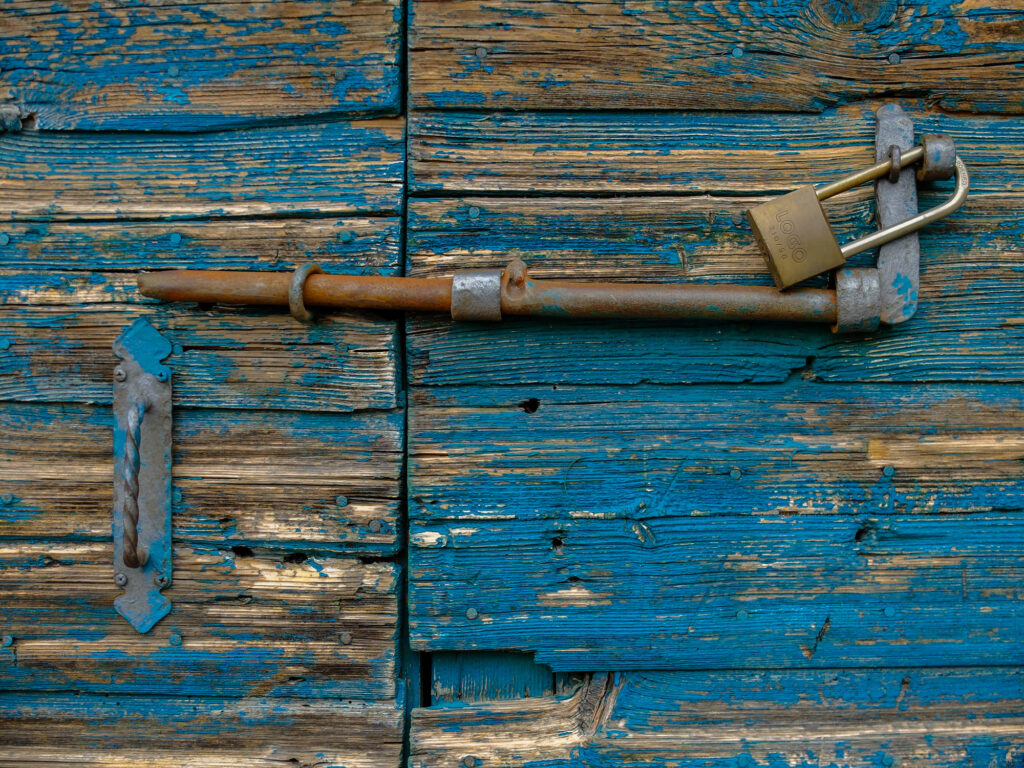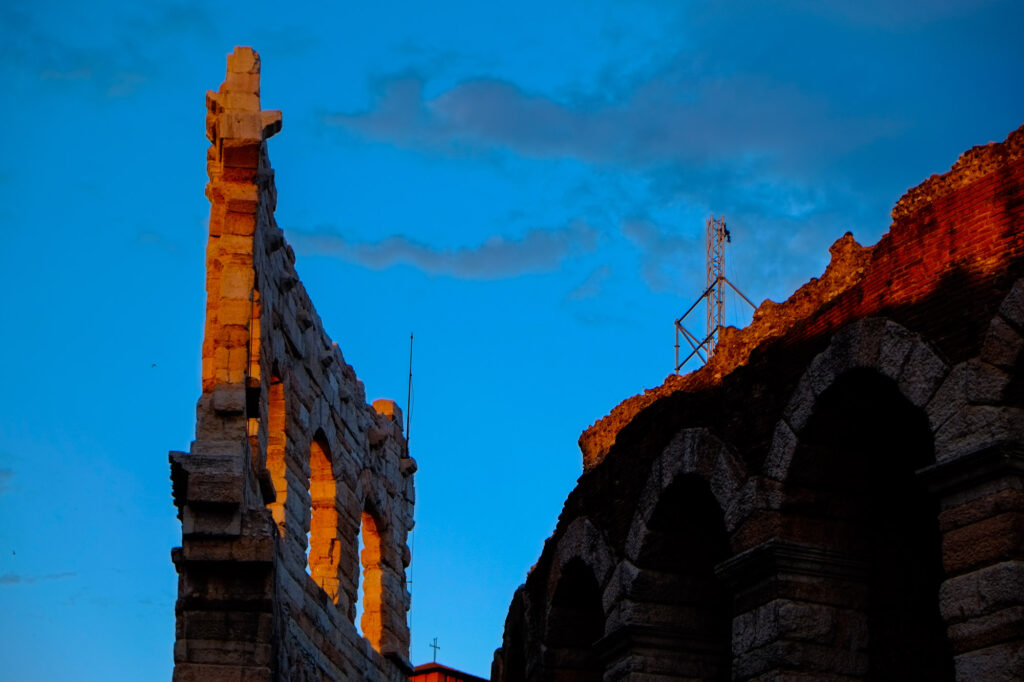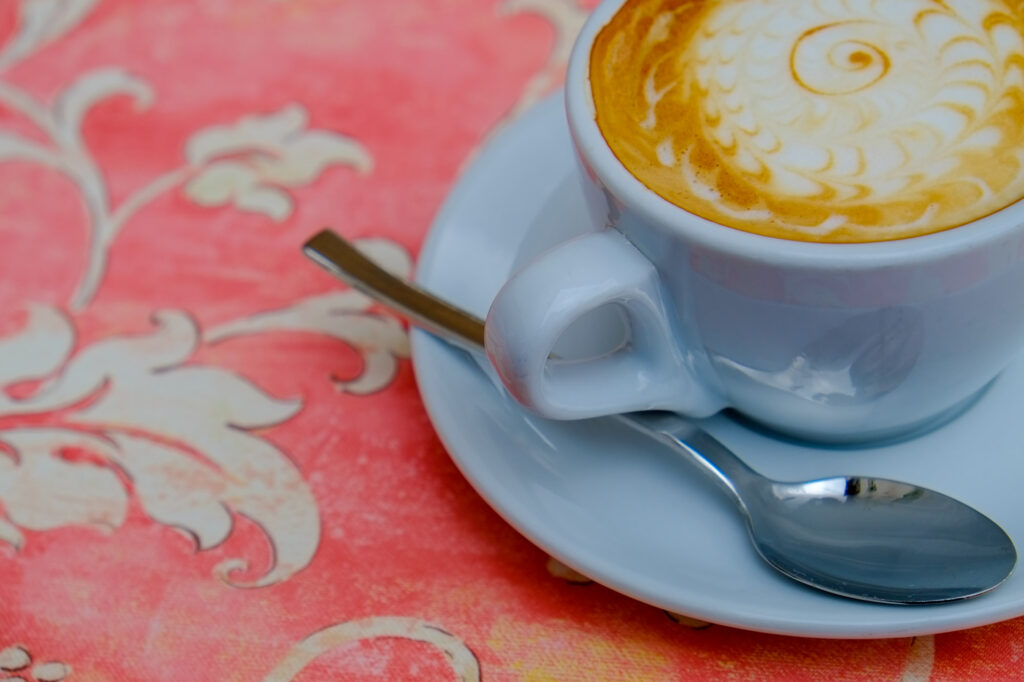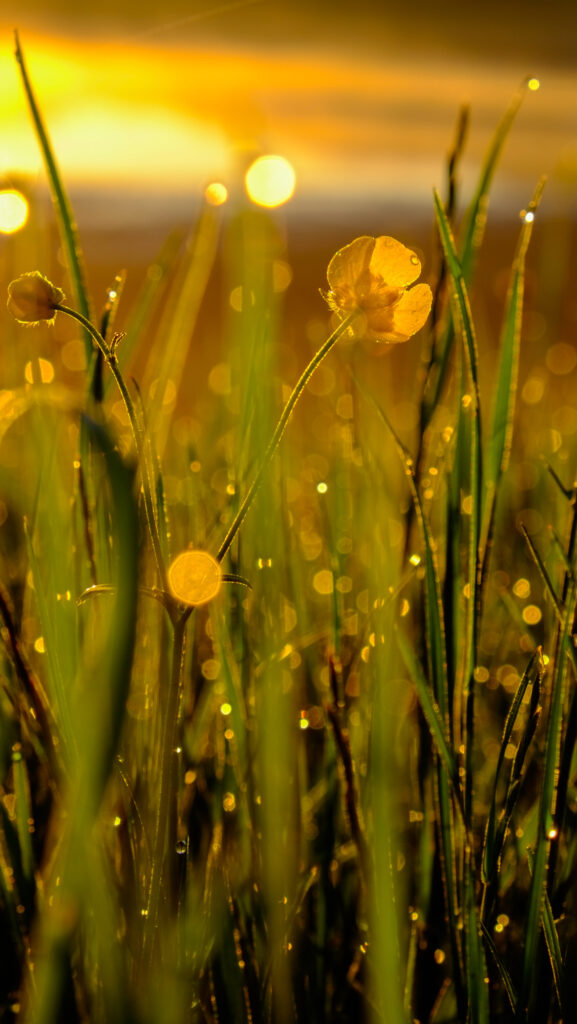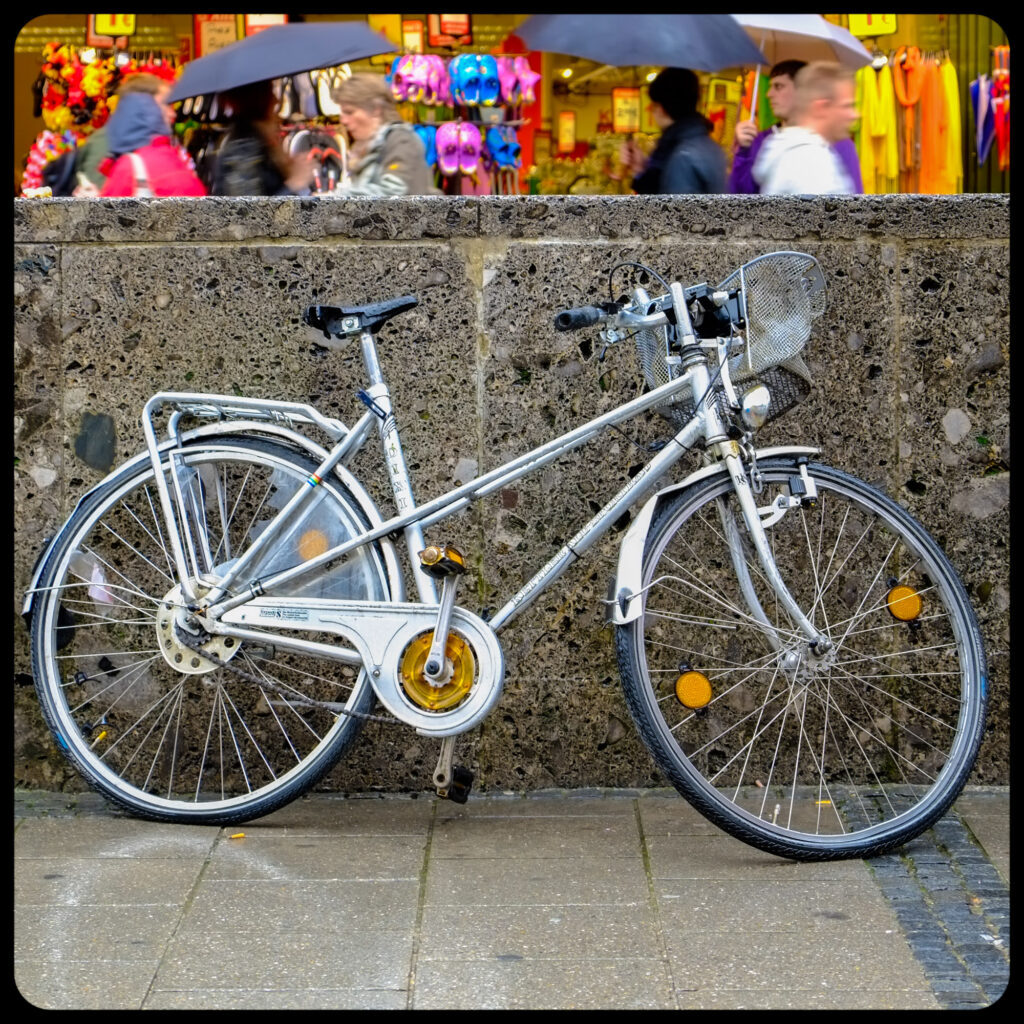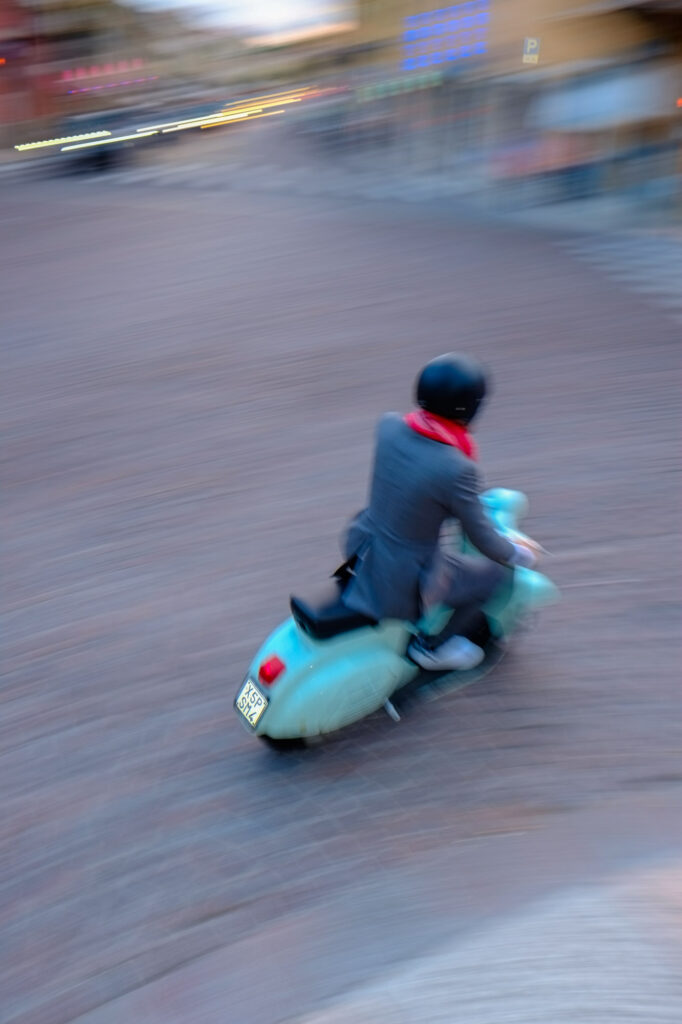 X-E1 Alaska Style
After the Europe trip, I returned to Alaska and continued to shoot with the X-E1 throughout the summer and fall, photographing landscapes, adventures scenes, mountain aerials and even shooting some action sports with it. I was definitely putting the X-E1 through its paces and being blown away by the image quality I was getting from the much larger APS-C sensor. They were every bit as sharp and crisp as my D700 images, if not sharper, and those brilliant Fuji colors brought my back to my film days with a renewed sense of excitement.
Given that the X-E1 was primarily used by portrait wedding and street shooters at the time, I was excited to show the people at Fuji what I was getting with the camera.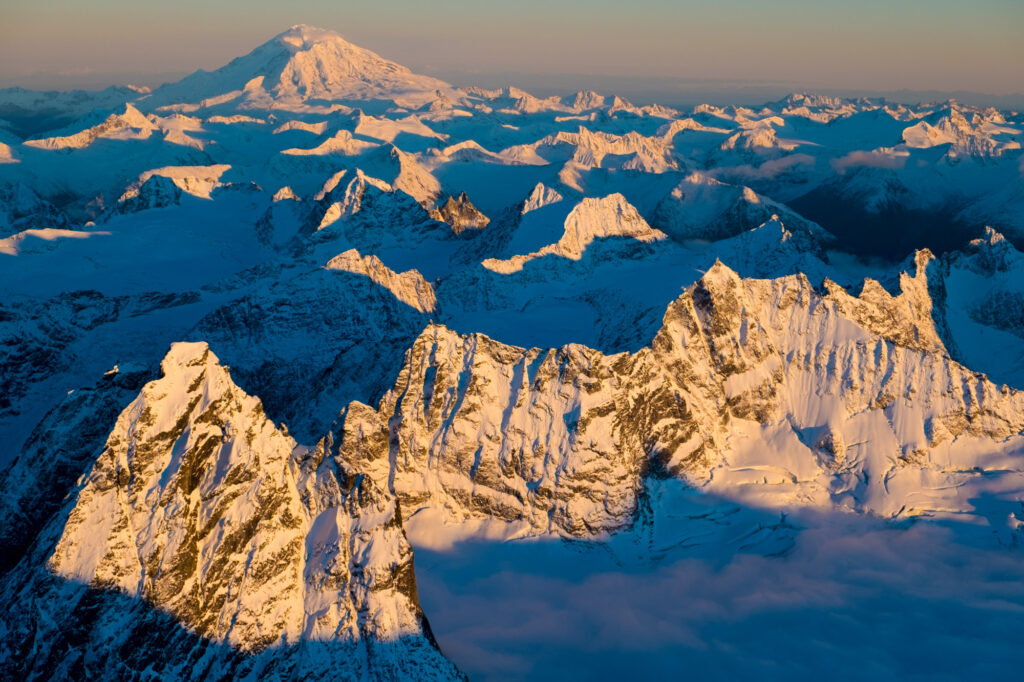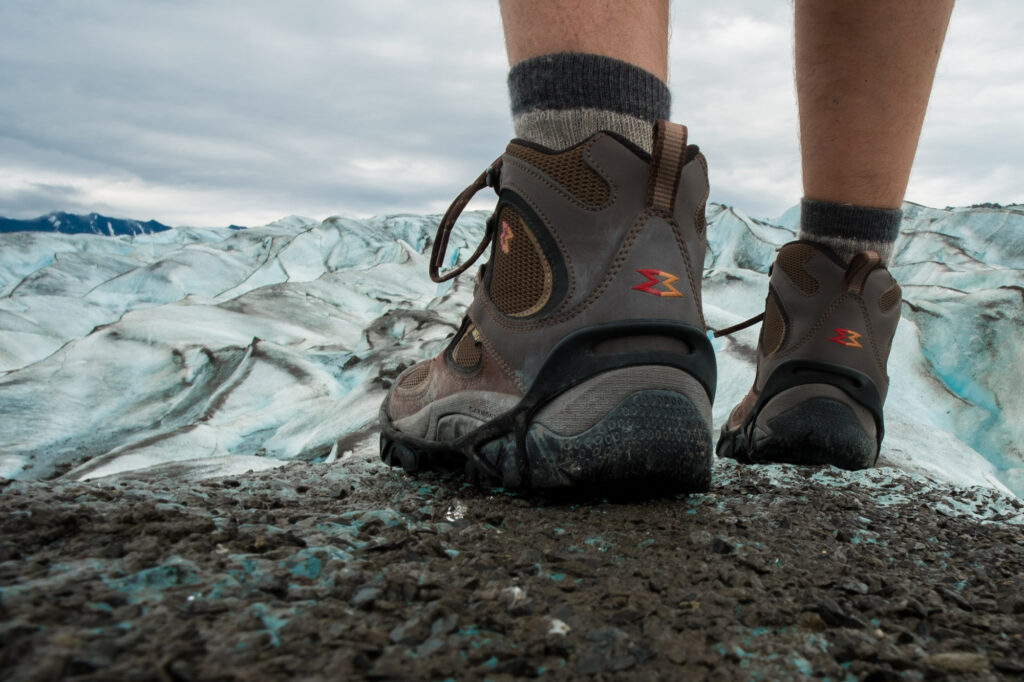 Adapting the X Series to my Style
Even though the X-E1 produced incredible image quality, it was by no means an action camera. In that regard, it still couldn't hold a candle to my Nikon in terms of autofocus performance and being a highly capable outdoor body. However, I stuck with it, because I recognized that mirrorless was a new technology that would likely improve in the future.
In fact, I embraced the challenge of trying to incorporate the X-E1 and X20 into my fast moving, fast shooting style. It wasn't always easy, because in some areas, my skills were far beyond what the cameras could do, but this inspired me even more to try and find ways to adapt.
My technical experience as a photographer allowed me to find workarounds in order to get the kinds of photos I wanted, and this continued to fuel my excitement. I also looked for ways to expand this challenge by imposing even further creative challenges.
While shooting one cyclocross race in the fall of 2013, I used only two Fujis, and to make things even more interesting, I set the X20 to shoot Miniature Mode only, and the X-E1 to shoot black and whites, with both cameras shooting in square format. It was the kind of challenge that really tested my skills, but I ended up getting some great and very memorable photos from that race.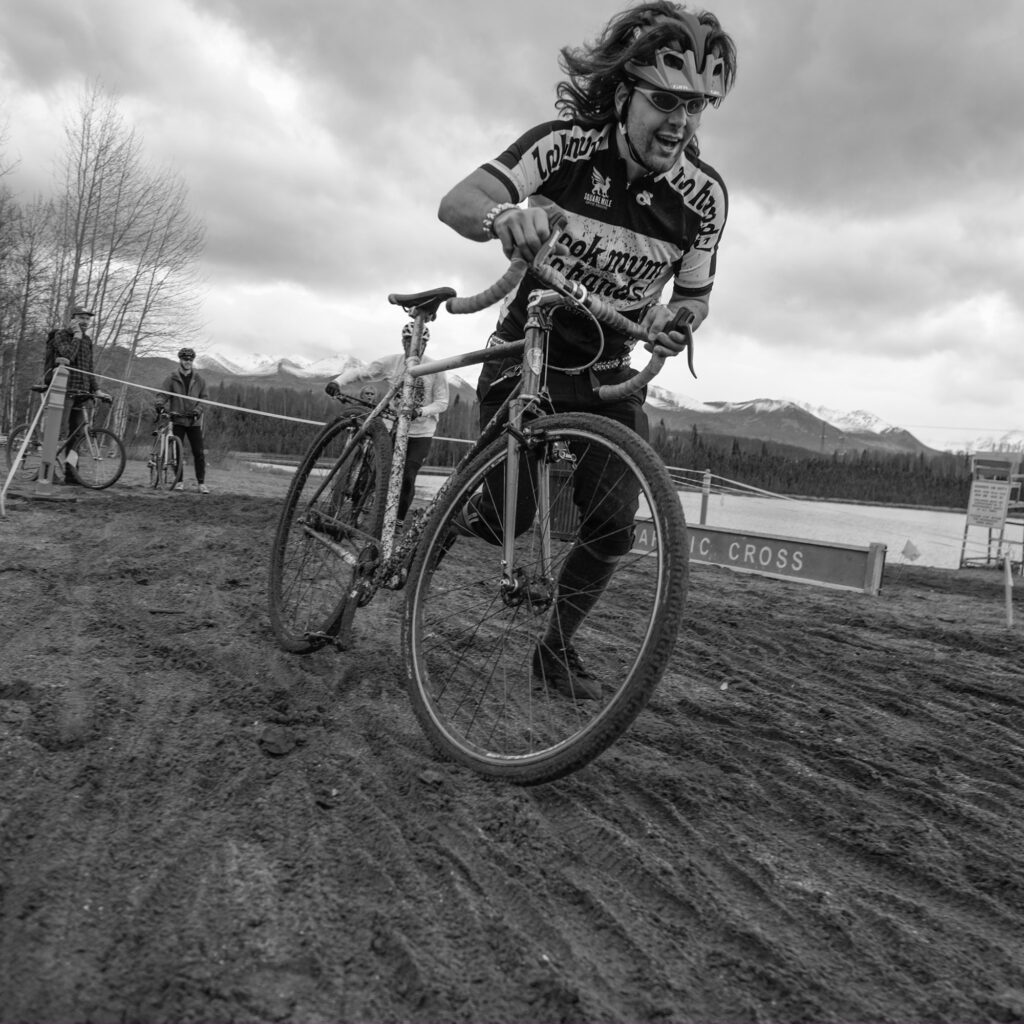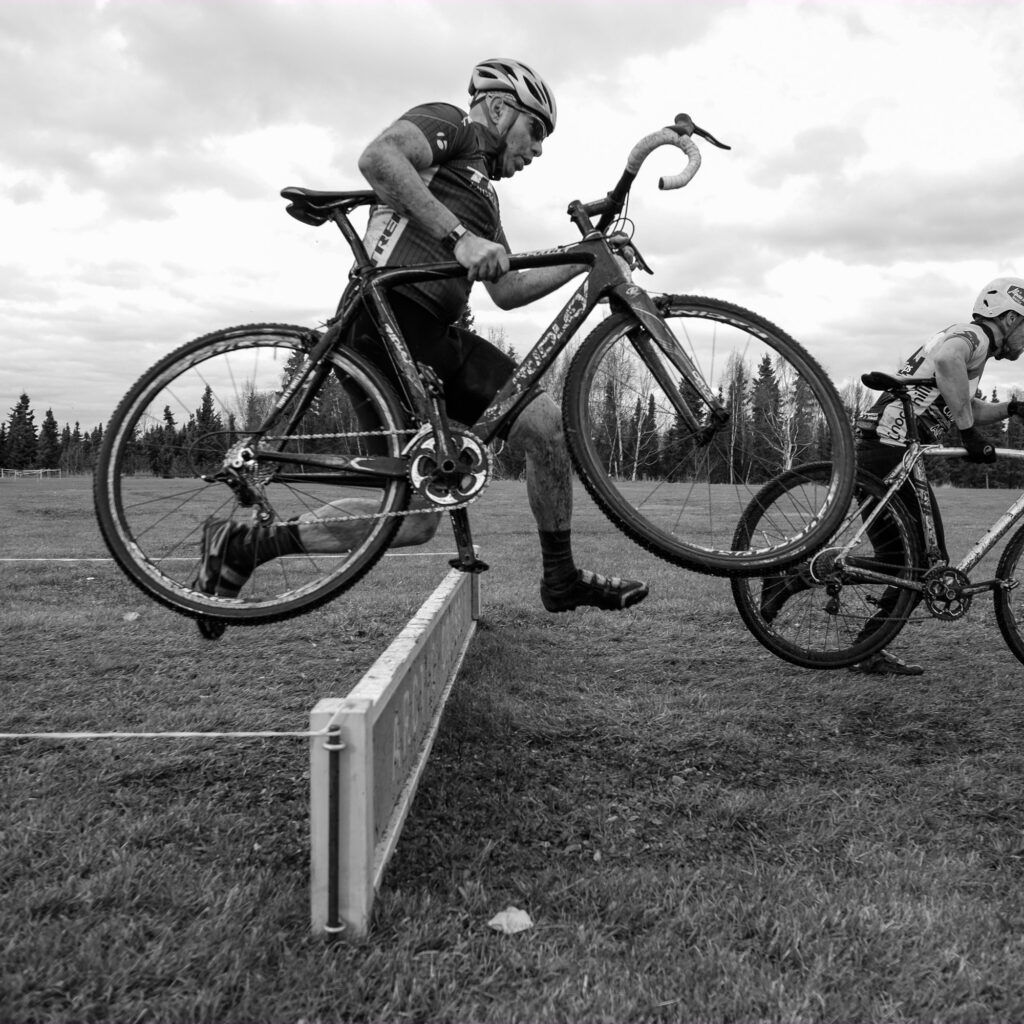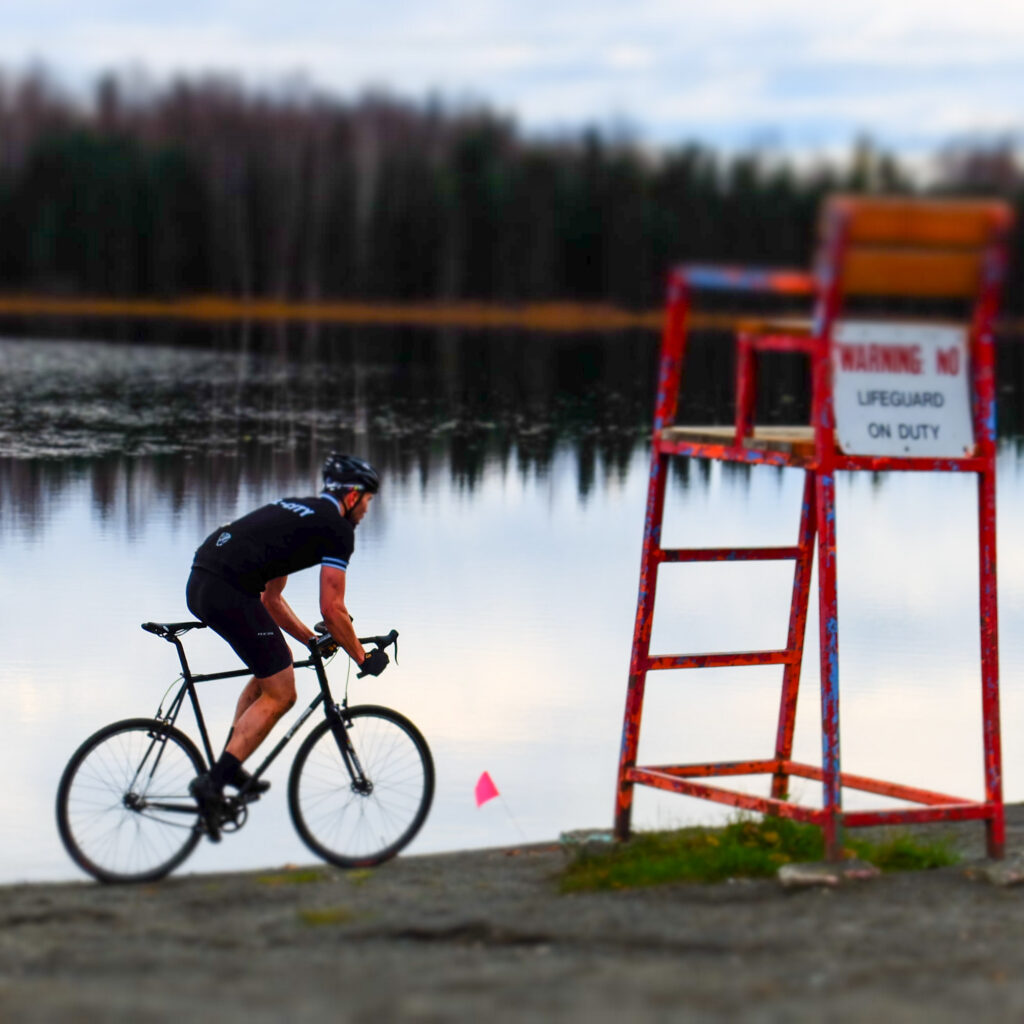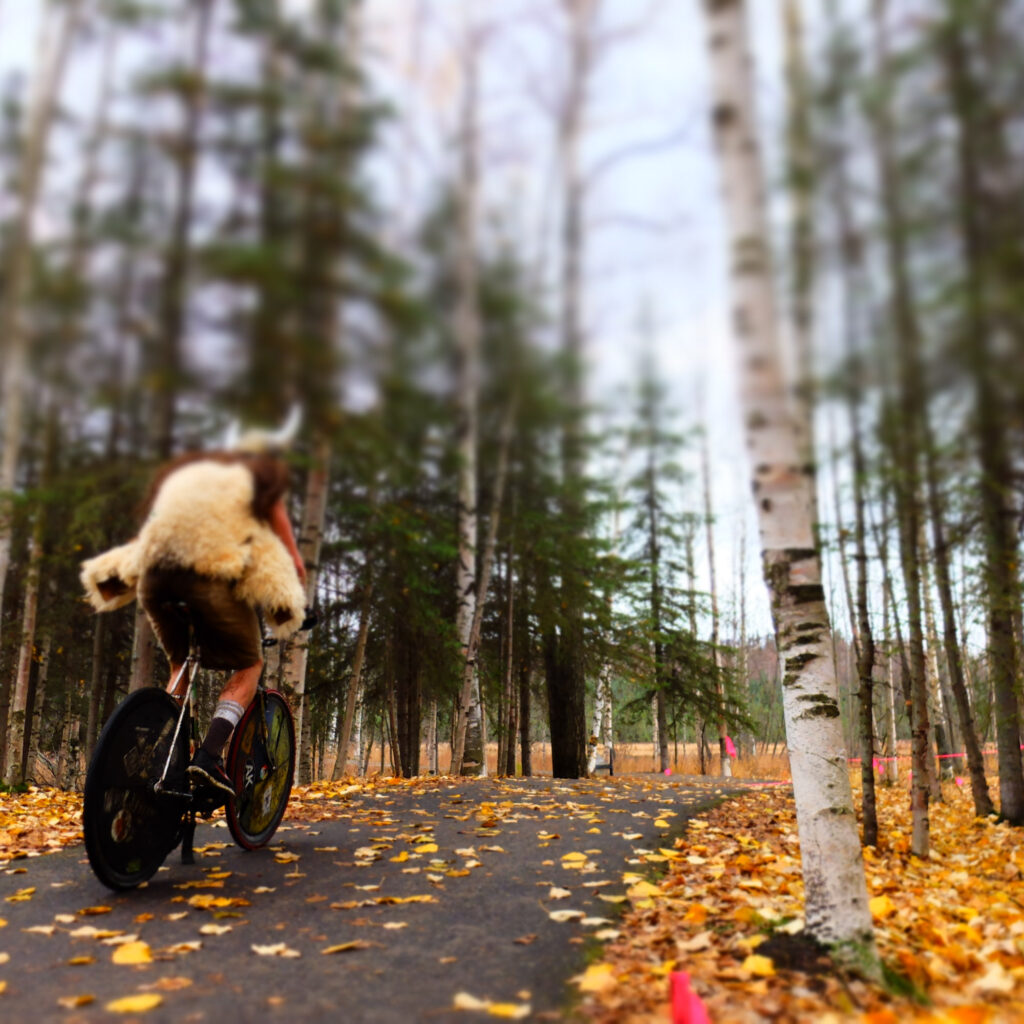 Prelude to the Next Phase…
During my conversations with the people at Fuji, I would tell them that if they ever made a rugged outdoor version with fast autofocus, I'd switch full time to Fuji.
Well… when I went to NYC in October for the 2013 Photo Plus Trade show, two years after my fateful introduction to the X Series, I met with my Fuji contacts in person.
I repeated my line about wanting a fully capable, weather sealed, fast autofocus X Series camera, and they responded by saying,
"Well… we having something that we think you might be interested in seeing…"
Stay tuned for Part 3…