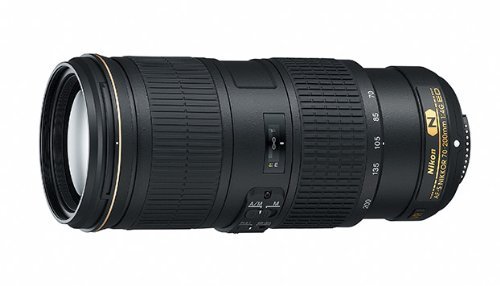 I saw lots of cool new items at last week's PDN PhotoPlus Expo, but the one that jumped right out at me and made me say "I'm buying this!" was the brand new Nikon AF-S 70-200 f/4G ED IF VR Lens.
Featuring Nikon's 3rd Generation VR, which gives you up to 5 stops of VR in the right shooting conditions, this is a full on pro quality lens. It has 3 ED glass elements, Nikon's Nano Crystal Coating, AF-S Silent Wave Motor internal focusing, and it can be used on both FX and DX cameras.
Why am I so excited about this lens? Because it's smaller, lighter and it's about half the weight of the Nikon 70-200 f/2.8G VRII. Ok, so it's not faster, but since it's considerably lighter, it will make me go faster in the outdoors, and often times, that matters more than one stop. Especially when I'm shooting in bright sunlight.
Here's the thing about f/2.8 lenses. They rock. They're also heavy, but back in the days of shooting ISO 50 slide film like Fuji Velvia, that extra stop was mandatory for shooting sports and action with long lenses. These days, most digital cameras start at ISO 200. That's a whole two stops faster than ISO 50, so even if you're shooting an f/4 lens, you're already one stop ahead.
I often carry my heavier 80-200 into the backcountry to shoot things like skiing, trail running, mountain biking and climbing, but I'd by lying if I said it didn't slow me down sometimes. A lens that offers the same focal length with less weight and bulk makes this an ideal telephoto zoom option for adventure and outdoor photographers.
Canon's had a 70-200mm f/4 lens in their lineup for years now, and it's been hugely successful, so it only makes sense that Nikon would also bring out a lens like this.
The new Nikon AF-S 70-200 f/4G ED IF VR Lens is set to hit stores on November 29, and it will cost $1399. Yea, that's another plus. Been thinking of moving to a better, pro quality zoom, but don't want to fly over the $2K mark? Then you might be as excited about this lens as I am. Pre-order yours below.
[iframe]<iframe width="120″ scrolling="no" height="240″ frameborder="0″ style="border:none;" border="0″ src="http://mer54715.datafeedfile.com/widget/aff_widget_prdt_generate-2.0.php?aff_num=6746&aff_net=1&widget_num=1884″ marginheight="0″ marginwidth="0″></iframe>[/iframe]