About ready to upgrade to a new Nikon DSLR? Great! Which one you gonna get?
Hmmm… not so easy, is it? When you do a comparison of the entire DLSR lineup, it's not always easy to narrow down which body matches your needs and your budget.
Obviously, if you're a pro, you simply reach for the top shelf and grab the most expensive model. Oh wait… I know many pros who make extensive use of some of the less expensive cameras in the line, and I've certainly seen many photo hobbyists with D4s around their neck.
Although price is certainly a factor in choosing the right camera, it's more important to consider just how you'll use the camera. To help put these considerations in perspective, you narrow down your choice, here's a practical rundown of the current Nikon Pro DSLR Camera lineup and an analysis of why you might consider each one.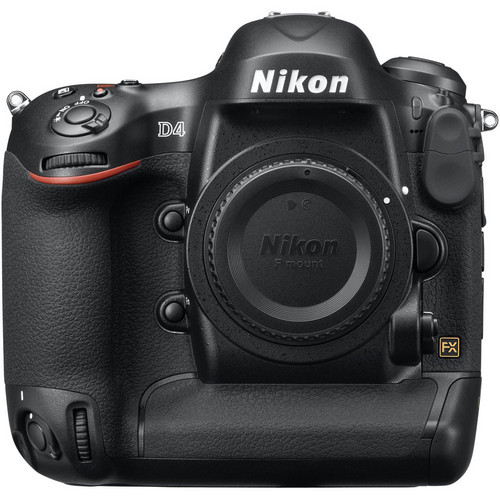 Nikon's top of the line model. With a 16.2MP CMOS sensor, the D4 is the most advanced Nikon camera do date. It shoots Full Frame (FX sensor) at a blazingly fast 11 fps at full resolution and can capture subjects with incredible detail and low light sensitivity. It also shoots 1,080p broadcast quality video and has the best autofocus system that Nikon has ever made.
Who's it for? The Nikon D4 is designed for the full time, working pro who demands the fastest frame rate, high end video and/or the most durable camera possible.
If you're a full time assignment, editorial, photojournalist or stock, sports or wildlife photographer who uses your camera in every type of environment and who needs the absolute best, or if you simply have discernible taste and the right income, then the D4 is for you. (It's also a great choice for retired doctors and lawyers who are going on summer vacation.)
Bear in mind, though, that the D4 a fairly heavy camera, although the ergonomics of the camera are laid out with incredible precision. In your hand, the thing feels like the most beautiful thing you've ever held in your life. That said, if you're a highly mobile photographer who likes to go light and fast in the outdoors, then the D4 will probably weigh you down.
Plus, it's not cheap, so if you don't have the disposable income to absorb six grand, or if you're earning money with it, then you'll feel the pinch on your wallet.
(Note, the D4S has just been announced. It's the same basic camera with a few updates.)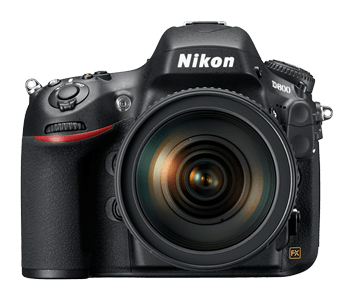 At 36.3 megapixels, the Nikon D800 boasts the highest resolution of any DSLR camera on the market. It also features full 1,920 x 1,080 HD cinema quality video.
The D800 a full-on pro quality FX (full frame) body that won't weight you down as much as the much heavier D4. It has the same autofocus system and the same image processor, but since it doesn't have the built in vertical grip, it's considerably lighter.
The main tradeoff for have such ultra high resolution is that the D800 is only able to fire at 4 fps at full size. This is high enough for general use, but it may not be fast enough if your a sports and action photographer.
The D800 has a built-in flash, which allows you full CLS off camera flash options that you can control right from the camera.
Who's it for? The Nikon D800 is for photographers, pros and enthusiasts alike, who want maximum image quality from their photos. Think commercial and portrait shooters and landscape and travel photographers. If your work gets published, or if you like to make large format prints of your work, then the Nikon D800 will give you awesome quality.
D800E: Note, landscape and outdoor photographers who want the sharpest imagery possible should consider the D800E, which costs $200 more. The "E" doesn't have an optical low pass filter, so it even sharper than the regular D800. The tradeoff is that if you shoot fabric and other subjects that have patterns, you run the risk of having moire in your imagery.
Either way, the Nikon D800 is also built for photographers who shoot high end video. You can produce cinema quality movies that will blow your audiences away, especially if you make good use of your best DSLR lenses. Important thing to note, the D800 will require the very best lenses, so if you've got a bag full of less expensive kit glass, you'll probably want to upgrade there as well.
Special Price: Right now, B&H Photo has a $200 instant rebate on the D800.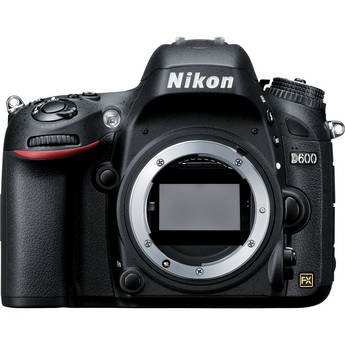 The Nikon D610 is the little brother to the D800. It's got a 24.3 megapixel sensor, making it the least expensive full frame FX HD-DSLR camera in the lineup.
The Nikon D610 has the same EXPEED 3 image processor that's found on the D4 and D800. Combined with its full frame sensor, the D600 produces beautiful images, yet it's smaller and lighter than both of those other cameras.
It also has 1,080p cinema quality video, and a higher frame rate than the D800: 6 fps at full resolution. This makes the D610 a little better suited towards shooting action and and sports. Plus, D610 images files are smaller, so if you shoot a ton of frames, this might be a better choice.
Why full frame? Full frame sensors have larger pixels than smaller DX sensors, so they generally have better light gathering ability. This translates into lower noise, especially when shooting in low-light conditions. Full frame images look great. I prefer shooting full frame, especially for landscapes, wide-angle action and portraits.
Who's it for? The D610 is for any photographer who wants to shoot full frame and/or video, but doesn't want to spend almost 3 grand on the D800. It's a great combination of features and price point, and since it's even more compact that the D800, it's a great choice for outdoor and travel photographers.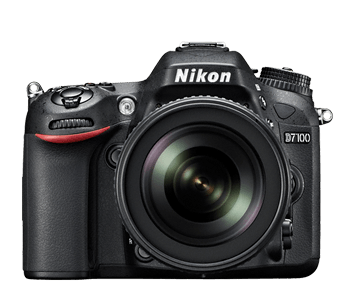 The Nikon D7000 has been the been the number one choice for many pros and amateurs alike. The D7100 is even better.
The Nikon D7100 is a DX body that shoots at 24.1 megapixesls at up to 6 fps at full resolution with a 100 frame buffer (JPEG normal only. Shooting RAW, the buffer is around 7 frames.) It has a 51-point AF system with 15 cross-type sensors, which is even more than the D600. In fact, the D7100's AF system has a wider sensor array in the viewfinder, which gives you more flexibility when composing shots outside the center of the frame.
Who's it for: The D7100 is an awesome camera that's perfect for just about every kind of photographer. I know full time action and adventure shooters who use this thing because it's lighter than the D4, the D800 or the D300; it's great for taking into the outdoors because it won't weigh you down.
The D7100 is also the perfect choice for wildlife and sports/event and portrait photographers, because the DX sensor gets you even closer to your subject. It also features a 1.3X crop mode that effectively turns it into a 2X camera. Put a 200mm lens on your D7100 and you suddenly have a 400mm lens with AF sensors that cover your entire frame.
D7100 mage quality is excellent, and it will produce photographs that are certainly good enough for professional publication or large prints. It also shoos 1,080p HD video with full autofocus and slow motion modes.
Essentially, the D7100 is the perfect choice for working photographers who want a lightweight body and pro quality features and who don't want to spend $2,000 on a camera. That's an important point, because for the same price as the D600, you could buy another great lens and have a versatile setup. For what it can do, I think that the D7100 is the best value of all the Nikon DSLR cameras.
It's also one of the best cameras for the beginning and enthusiast photographer. It costs nearly a third as much as the D800, but it's my no means a third  the camera. Bottom line: The D7100 is a solid camera for just about anyone who is serious about their photography.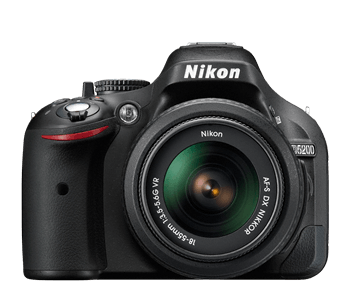 The Nikon D5300 is a compact enthusiast camera all the way, and a great one to boot. With a 24.2 megapixel DX sensor, the D5200 will create great looking imagery.
With a native ISO range of 100-6400, you'll have plenty of options for capturing scenes in a variety of lighting conditions.
It has the same EXPEED 4 image processor that all of the higher end models have, as well as great Matrix Meter, it shoots at 5 fps, and does 1,080p video with constant AF. Plus it has a fold out, adjustable LCD screen that makes shooting video even easier. This feature alone might be the selling point for some people.
The D5300 has a built in flash, but it won't act as a commander that can control other flashes. If you want to do off camera flash, you'll have to either get a flash like the SB-700, or a flash and the SU-800 wireless commander. Or you can use a sync cord to get the flash off the camera. That's always a great, simple option for shooting portraits anyway.
Who's it for? The D5300 is for beginning and emerging photographers and enthusiasts who don't want to drop big cash for a capable camera body, but want some good creative options. Maybe you want to save money on the body so that you can buy one or two really nice lenses that will stay with you when you eventually upgrade to a new camera. I know someone who is starting to earn money from her portrait photography, and she uses this camera.
Also, pros and social media gurus who want a second HD video body for documenting photo shoots might want to consider the D5200 because of its price and the foldout LCD view screen.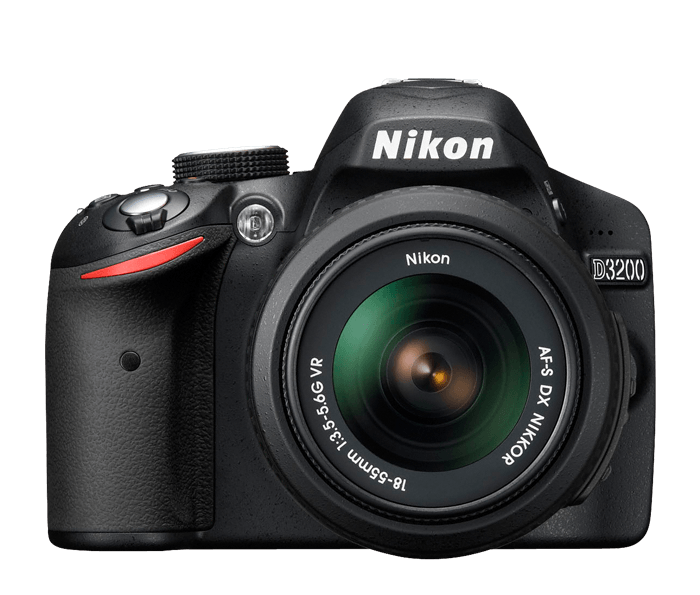 The D3300 is Nikon's entry level DSLR camera. It's got a 24.2 megapixel DX sensor and EXPEED 3 image processor, so photo quality is actually VERY good. Incredibly good for such a small, compact camera.
The D3200 shoots at 4 fps, it does 1,080 HD video with stereo sound and a very simple control dial on the top deck.
The D3200 is inexpensive, lightweight, easy to use and it will work with any of the newer AF-S Nikon lenses.
Who's it for? Beginners and enthusiasts who want small, light and simple, but still want DLSR quality from their photographs. I guarantee you, shoot with a good lens and good technique, and D3200 photos will hold up against just about any other camera. Plus it comes with a lens, and if you want, you can get it in red too.
Also, for it's size and price, the D3200 might make a good backup for photographers who often carry, but rarely actually use their backup. It'll be there if you need it, and it will get the job done, but it won't set you back very much.
Support this site: If you're in the market for a new camera, please consider shopping through these links. It helps me keep posts like this coming!