Photography eBooks by Landscape Master William Neill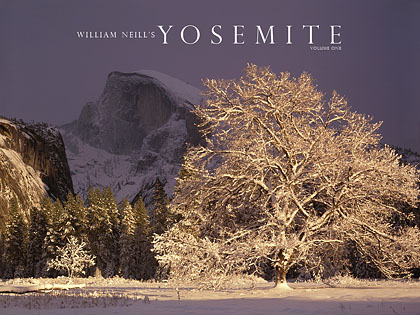 When I first started shooting photos back in the early 90s, I used to spend hours studying the works of accomplished landscape and outdoor photographers.
One of my favorites was William Neill, who after thirty years of living and photographing in Yosemite, is still going strong and creating beautiful imagery. I've long been inspired by William's work, and I just found out that he's published a number of ebooks.
I've been looking through a couple of his titles lately, including Meditations in Monochrome, which is a beautiful collection of black and white photos that is sure to remind you of Ansel Adams.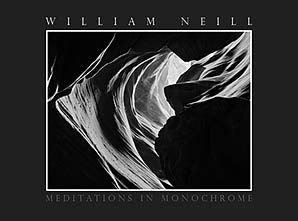 This book includes a wonderful essay about his early study of Black and White, which he wrote about his early years and about working at the Ansel Adams Gallery. The 52 photographs that he chose span over 30 years of work and range from classic western landscapes, New England scenics, the desert southwest and the Sierra Nevada. If you're into b/w landscape and nature photography, you'll definitely want to check this book out.
There's also William Neill's Yosemite, which features 52 incredible landscape photos that span from 1977 to 2005. He details the behind-the-scenes and shooting info for each shot. I think that any time you can get into the mind of the photographer and see what he or she was thinking at the time of the shot, you can learn a lot.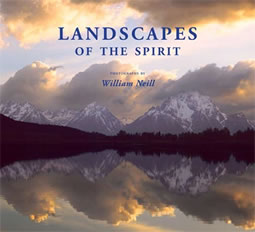 In communicating with William about his books, he indicated that Landscapes of the Spirit is his personal favorite, which is an eBook reprint of his original 1997 book of the same name.
This title is delivered as two PDF files, one with full page images and text, and the other with two page spreads, which replicates the feel of the original print book. For each image, William has included the photo notes for all of the shots in the back of the book.
Anyway, check out Williamn's books, I think that you'll be impressed. He's a true master that you can certainly learn from. He's got four titles, and you can also pick up his entire collection for a special price. If only they had eBooks when I first started shooting over twenty years ago! Oh wait, I didn't even have a computer back then.
Have a great weekend!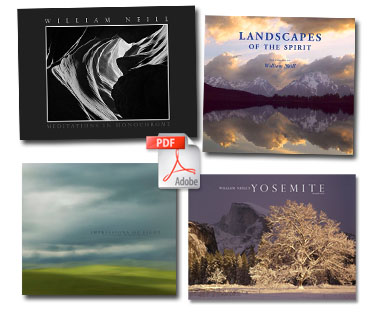 Follow @Danbaileyphoto