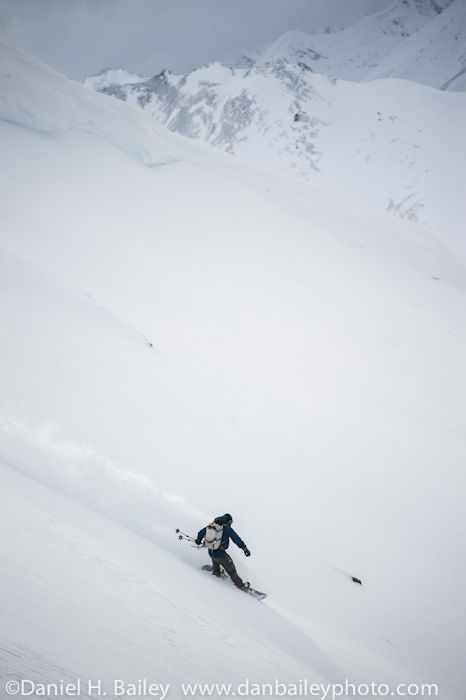 I've always been a big lens guy. For years, I've carted my heavy 80-200mm f/2.8 lens into the backcountry, because I liked the fast aperture and pro quality results that it gives, both of which are essential criteria for a working adventure photographer.
However, I recently bought the new Nikon AF-S 70-200mm f/4G ED VR Telephoto Zoom Lens, which is considerably lighter than the bigger f/2.8 version.
How do I like it? What are my thoughts on how it performs with regards to autofocus speed, ergonomics and image quality?
Enjoy this teaser image that I shot yesterday while backcountry skiing in the Alaska powder and check out my full review of this brand new lens. See why it's my favorite new glass in years.