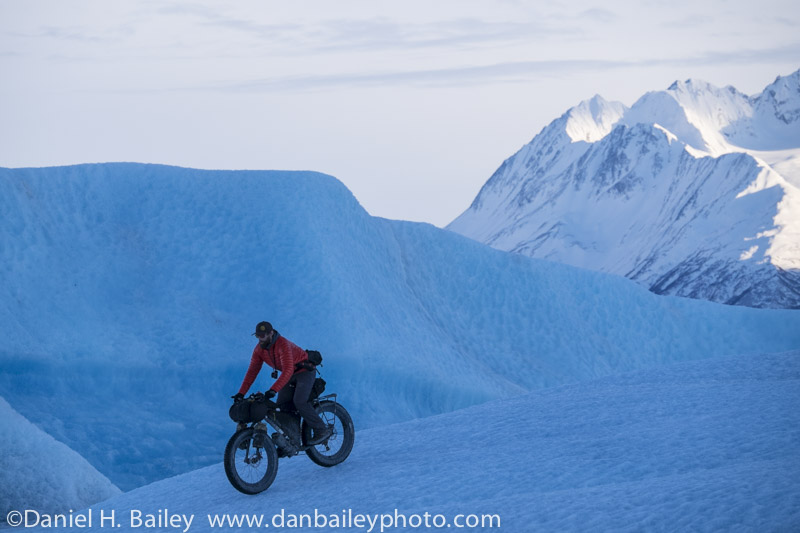 I've been posting some teaser images from my recent fat bike adventure out to the Knik Glacier during past couple of blog entires, and I finally published a full photo essay of the trip.
Read KNIK GLACIER BIKEPACKING: 3 Dudes, 3 Days & 3 Fat Bikes – An Alaskan Adventure. It's full of large images and fun tales of our muddy, icy escapades as we pedaled through the Alaskan wilderness and camped at the base of an immense ice field.
I posted the story on my adventure mini-site, adventures.danbaileyphoto.com, which is designed to offer a much better reading experience for photo essays than a regular blog. I love writing about my adventures here, but I use that site for select topics, where I want to provide maximum impact and a clean visual presentation for my readers.
Check out the story, and subscribe to be notified when I post future adventure photo essays.