Fat Biking Photos from the Knik Glacier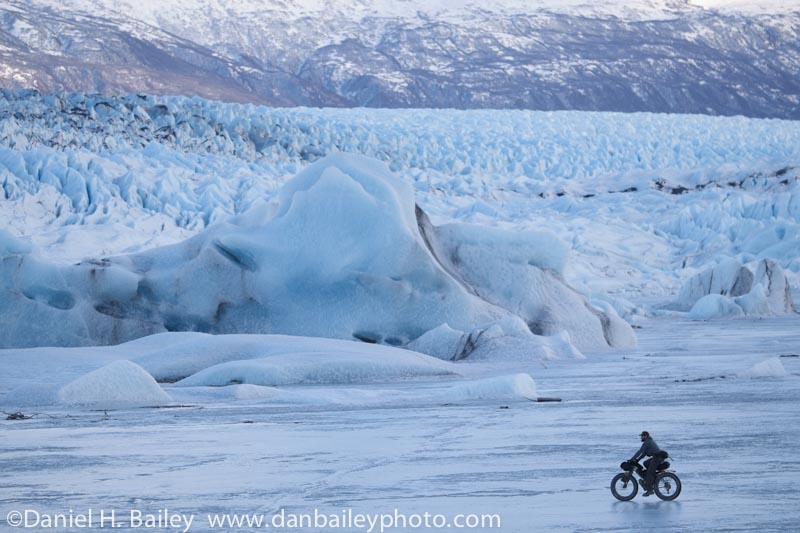 Last week, I wrote about the memory card I almost lost during a recent fat biking adventure out to the Knik Glacier here in Alaska. Fortunately, the tale had a happy ending and I was able to recover some awesome photos that I thought I'd never see again.
Here are a few shots from that day. All were shot with the Fujifilm X-T1, which has proved its worth many times over as an incredible adventure camera, and the new Fuji XF 50-140 f/2.8 OIS Weather Sealed lens. This is simply an amazing piece of glass. If you haven't seen my full review of this lens, you can read it here.
You can read the full tale of our trip in this extended photo essay, KNIK GLACIER BIKEPACKING: 3 Dudes, 3 Days & 3 Fat Bikes – An Alaskan Adventure. By the way, the guy in theses shots is fellow Alaskan fat biker and Salsa Cycles sponsored rider Josh Spice riding his Ti-Mukluk. Josh is quite a good photographer himself- check out his work on Instagram: @staysanesleepoutside.
Follow @Danbaileyphoto