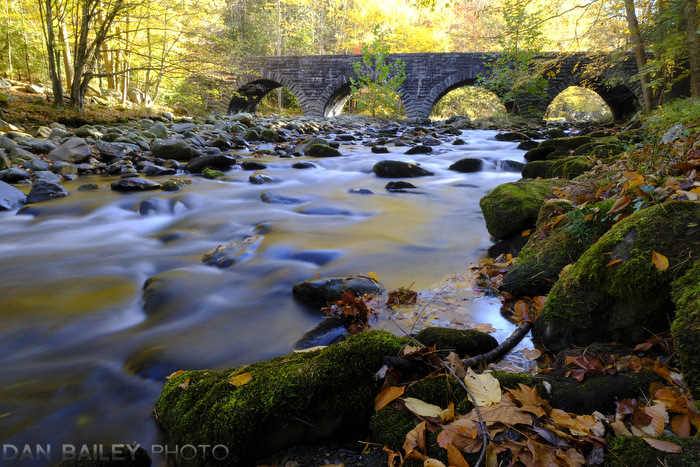 Last month, I had the honor of being one of the instructors at the Great Smoky Mountains Photography Summit in Townsend, Tennessee.
Not only was this my first time visiting Tennessee, it was my first time photographing during the peak of autumn in the Southeast US, and I was blown away by the overwhelming display of color in this region. It's no wonder that Great Smoky Mountains Nation Park is the most visited Park in the country. It easily eclipses both Yellowstone and Yosemite by a huge margin.
The Great Smokies are a treasure trove of inspiration for landscape photographers, and the summit presented a wonderful setting for people to learn and share their knowledge, insight and imagery.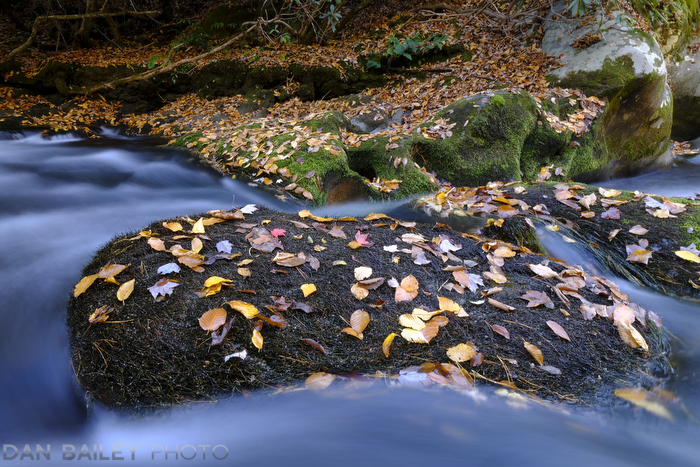 With 15 instructors and about 200 participants, the week consisted of guided morning field sessions, instructional "Break-out" sessions and large group tutorial presentations, as well as one-on-one image critiques, a print competition, a panel Q&A discussion and evening campfire sessions.
There was a great diversity of instructors, from seasoned landscape and wildlife shooters like Kevin Adams, Len Rue Jr., Bill Fortney and Jack Graham, travel photographs like Ellen Anon and Deborah Sandidge, Photoshop and Lightroom guys like R.C Concepcion and Matt Kloskowski, and many others.
I did four presentations during the week, including a talk about mirrorless cameras, a lens presentation, and class on composition and "seeing geometrically" and a large group presentation highlighting my 20 years as a pro adventure and outdoor photographer.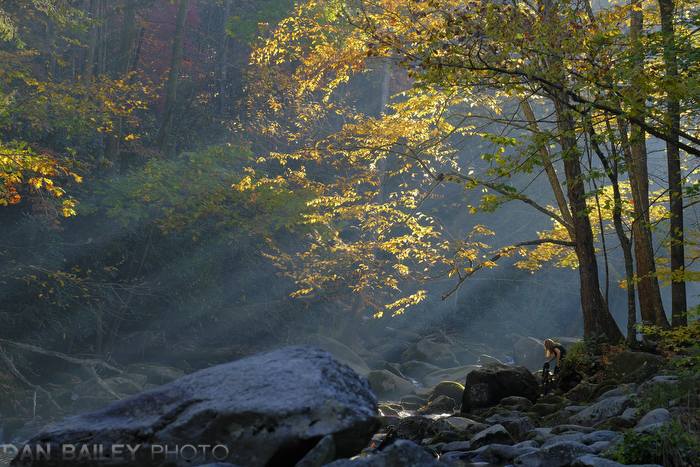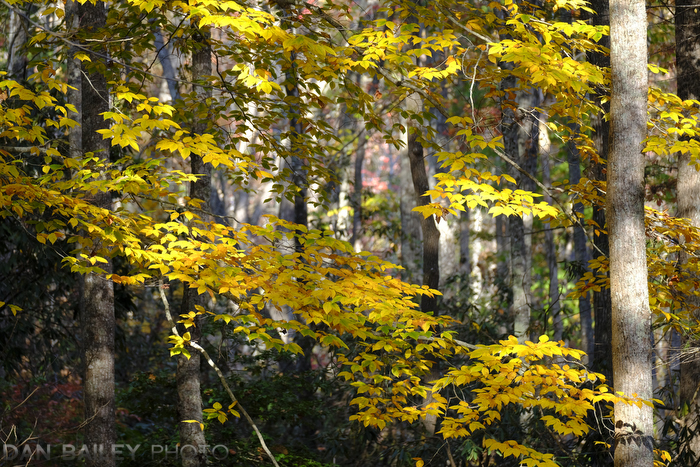 As much as I enjoyed giving my presentations and sharing my insight, I tried to attend as many of the other instructor presentations as I could. It was impossible to see them all, but I learned a lot from the ones I did see.
I was blown away by Ellen Anon's beautiful travel imagery. She did a great presentation on how to create imagery that tells a story. Matt K did a great talk about Lightroom Mobile, and I loved his presentation, "Shut up and Shoot." An authority on Lightroom, Matt has a number of comprehensive tutorials on his site.
Deb Sandidge talked a lot about the use of contrasting colors and light, and touched on some of the ways you can show the contrasting concepts of still and motion in your imagery. (I fell in love with her little Gitzo tripod, and was inspired to rush back home and buy one for myself.) Deb does a number of awesome travel photography workshops around the world, they're definitely worth checking out.
RC Concepcion did an amazing talk about printing and I was amazed as his passion for matching the right paper for an image. He sees it much like pairing the right wine with a particular flavor of food. An Adobe Certified Instructor, RC has a couple of books out and has a series of courses on Kelby One.
I missed Charles Needle's presentation about impressionistic and macro photography, but I got a chance to talk with him quite a bit one-on-one. Pretty cool stuff. He leads a yearly worksop to the Monet Garden in France, as well as a number of others around the US.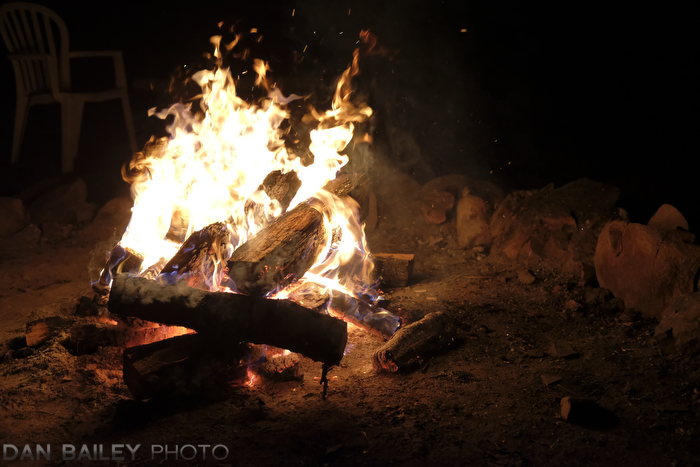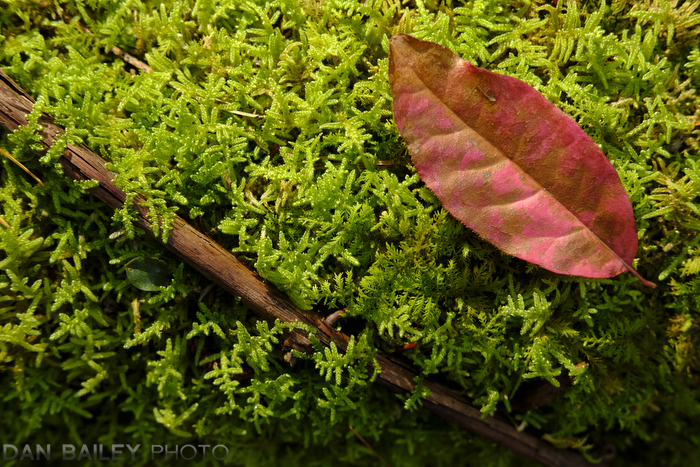 Of course, one of the highlights of the 5-day summit was making new friends and meeting other photographers from around the country, like Bruce Himelman from NJ.
One of the things I like most about doing these workshops and presentations is meeting some of my followers in person, like my new friend A.J. from Texas.
There was one woman who came all the way from Australia who said she's been following my blog for years!
On the last day, I went out on a great afternoon/evening photography session with Brian Truono, a great landscape photographer and sun chaser from Ohio. I've known Brian for awhile from Twitter and Instagram but this was the first time I'd met him. (Follow Brian on Instagram here.)
Here's one of the photos I took that evening from the top of Climgmans Dome, which offers that classic hazy, stacked view of the Great Smokies. I shot this with my X-T2 and Fuji 100-400mm lens.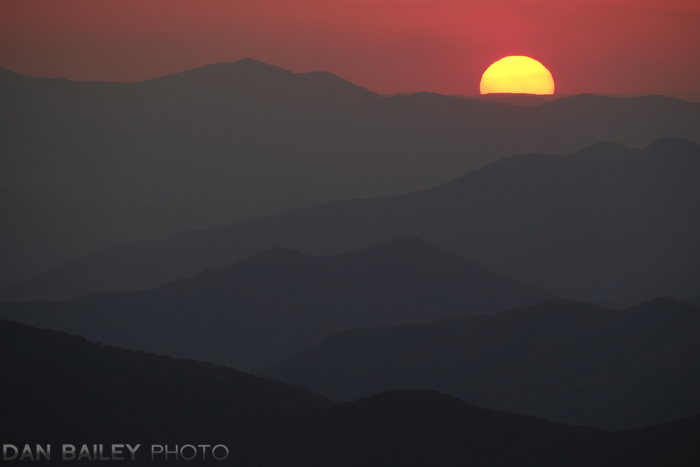 Overall, I had a wonderful time at the summit. Aside from being able to teach others, it was a great opportunity to stretch my creative muscles in a new setting. That's always a highly effective kick in the pants, isn't it?
I would love to go back next year; I'll have to wait a few months to find out if that's on my schedule for 2017. I would highly recommend the Great Smoky Mountains Photography Summit to anyone who wants a positive, immersive, creative, collaborative week of landscape photography with a wonderful group of people in a beautiful location.
P.S. On my way back to Nashville, I had a few hours to kill before my flight, so I visited the world famous Gruhn Guitars, one of the best guitars shops in the country, and played a few vintage models. My favorite was a real 1961 Fender Stratocaster with a decades-old, road worn body, buttery-smoth rosewood fingerboard that had been polished to a deep-chocoate brown from countless hours of chords and solos and an amazingly gorgeous tone.
A man can dream, can't he?