Introducing the PocketWizard Plus III Radio Transceiver – Game On!!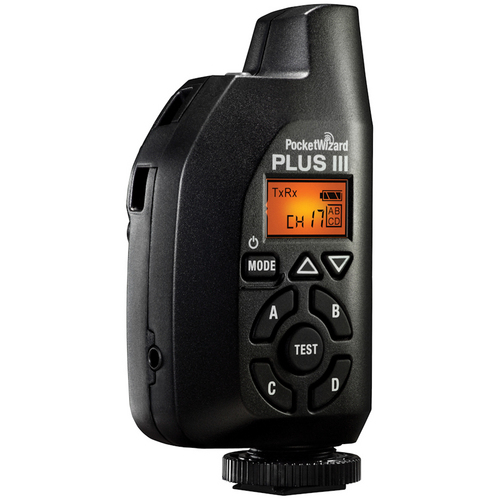 Yesterday at the WPPI trade show in Las Vegas, PocketWizard unveiled their brand new radio trigger, the PocketWizard Plus III Transceiver.
I say Game on!! Why? Because unlike some "new and improved" gear that we often see, where things get more complicate AND more expensive, the new PW Plus III are actually cheaper than the old, long lived PW Plus II radios.
AND, they're crammed full of new features that are packed into a simple, durable design with an easy-to-use interface.
Here are some of the Plus III features.
32 Channels: First of all, the Plus III operates on 32 channels, instead of the old 4. This means that even in the busiest of working environments, (take note event and wedding shooters,) photographers should have no trouble finding an open channel to use. To switch channels, all you have to do is press a button. Fast. Easy. Did I say fast? Oh, and easy too.
Quad Zone Triggering: This is a brand new feature from PW. Remember all that running back and forth you (or your assistant) used to have to do in order to activate or deactivate remote cameras and/or flashes. No more. Quad Zone Triggering allows you to set up 4 separately controllable zones, that you can turn on or off with those four big buttons on the keypad. (See above.)
Auto Sensing Transceiver: The PW Plus III automatically sense whether it's being used as a Tx or a Rx, and instantly switch as needed. You can also set that parameter as needed and keep it there.
Two-Stage Remote Camera Triggering: Another really cool feature. When using the PW Plus III to trigger a remote camera, (Requires separate cable) the TEST button on the Plus III acts just like the shutter button on your camera. Press it halfway down and it wakes the camera up to meter and focus; press it all the way to take the shot. As soon as the shutter fires, the camera returns to sleep mode, which saves batteries, especially in situations where you have to pre-place cameras before an event and leave them turned on.
Auto Relay Mode: This mode allows you to use 3 PW Plus III radios to trigger a remote camera/flash setup. The radio in your hands triggers the radio attached to the camera. It fires the camera, and then instantly turns to Tx mode and triggers the flash. Pretty cool!
Long Range: In normal operation mode, the new PW Plus III has a range of 500 meters (1,600 feet). Switch to Long Range Mode, and the workable range of the Plus III is doubled. Using Repeater Mode, you can daisy chain multiple Plus IIIs together for extreme distances, at the cost of slightly slower trigger time.
Backwards Compatability: The question we all want answered, will they work with older PocketWizards? Absolutely. The new PW Plus III is compatible with all PocketWizard radios, as well as all other radios on the same frequency.
Price: The best part is that the new PW Plus III Transceiver is priced at only $139. That's $30 less than the older, but long lasting Plus II! 
An affordable radio trigger with a host of extremely usable features for any professional, working or enthusiast photographer, so what's the catch? Only that you don't have a set in your hands right now! Expected availability is the middle of March.
I am SO getting these things. If you do any kind of remote camera or lighting work, you should too. If you've never owned a set of radio triggers, now is the time. Just imagine the creativity. For complete info on this great new device, check out the PocketWizard Plus III website.
The PocketWizard Plus III is now available for at B&H Photo and Amazon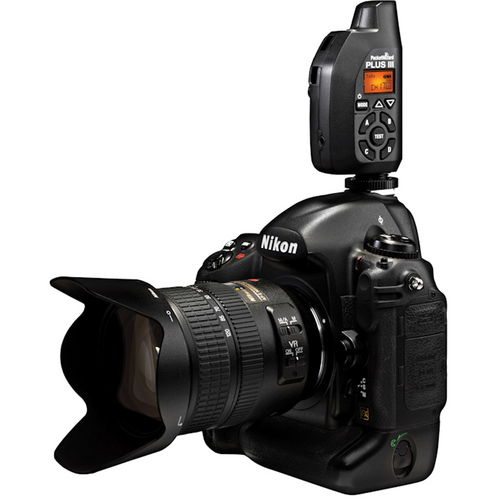 Follow @Danbaileyphoto