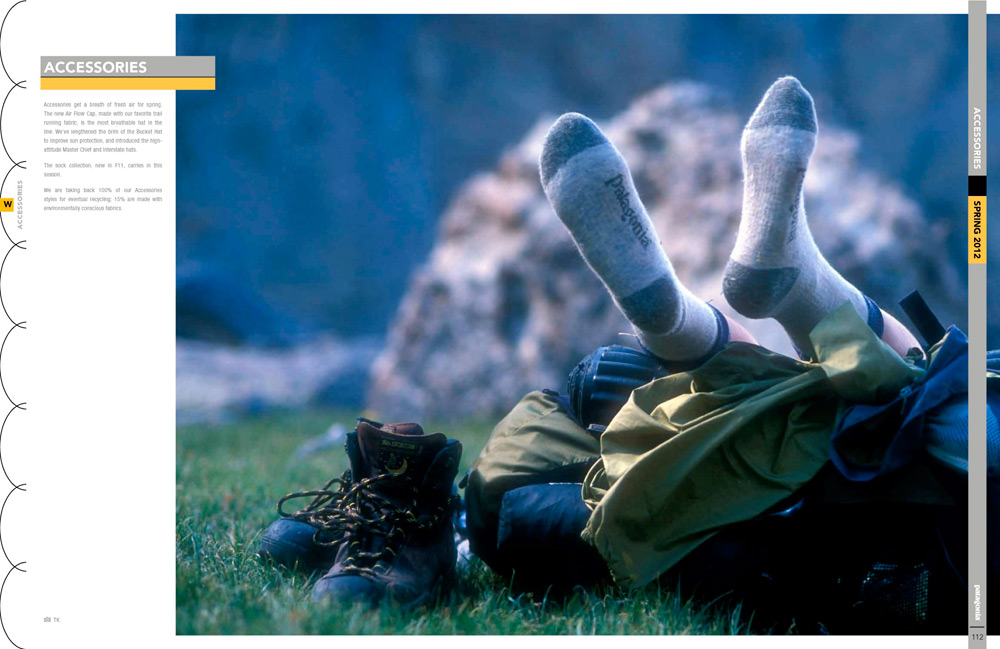 Here's another recent publication from a long time client, Patagonia. This image is currently running in their Spring 2012 Dealer Workbook.
I shot the photo a number of years ago during a weekend traverse in Rocky Mountain National Park, Colorado. Remember what I said the other day about in my Getty post about the lifespan of stock photos? This shot is way more than three years old, in fact Patagonia reproduced this ad from a 35mm slide.
That's right, a piece of celluloid film that ran through the camera and reacted chemically to the actual light that was present at the scene, before being processed and stuck in a cardboard mount, and then shipped to Ventura, California, where it was personally handled by the editors at Patagonia. There was a sense of original reality to film that you just don't get with digital anymore.
That doesn't meant that I don't love my digital camera, and in fact, compared a photo from a modern DSLR, this frame of Velvia doesn't have near the dynamic range of a 14-bit RAW file. Sometimes it's just fun to look back with a certain fondness and reflect on the way that things once were.
I believe there's a term for that. It's called "History."