Spring Photography Giveaway Winners Announced!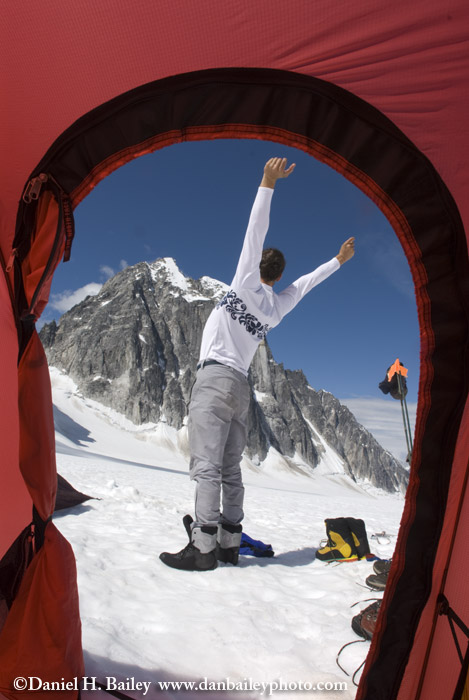 And the winners are…
Before I announce the winners of my Spring Photography Giveaway, I'd like to thank everyone who entered and say that this was a really awesome promotion.
Not only did I connect with a large number of new followers who also have a distinct passion for exploring life with a camera, I really enjoyed reading all the entry forms and seeing what YOU love to photograph.
Plus, I have the distinct pleasure of giving away some really cool gear to a few select photographers. Hopefully you guys enjoy your prizes!
For those of you who are also interested in reading some or all of the entry forms, check out this list of The Coolest thing that everyone has photographed.
Now, without further delay, here are the randomly selected winners and their entries:
1. Grand Prize: A Lowepro Photo Sport 200 Photo Backpack
William Sinkins: "Riding on a train in Bulgaria that was simular to the orient express and snaping pictures and videos going through the mountains…"
2. Lumiquest Softbox III & Ultra Strap
Tina Lagrotteria: "A live Frog under a large tree at nighttime. WOW!"
3. Manfrotto Pocket Series DSLR Tripod
Matt Fulkes: "Castles,cathedrals and ruins in the United Kingdom."
4. Landscape Photography: The Four Seasons, by Chris Gatcum
James Ritchie: "My daughter or The Colosseum in Rome."
5. A copy of my eBook, "Going Fast With Light"
Connie Johnson: "Without a doubt, my grandchildren."
If you didn't win, fear not, this isn't the last time I'll be giving away stuff… Stick around to be notified the next time I get a pile of gear to raffle off.
Also, let's all take a minute to say THANK YOU!! to my wonderful sponsors who all donated the items for this promotion. PLEASE visit their websites, they all make excellent gear that I personally use and highly recommend. Seriously, you couldn't go wrong owning any of this stuff.
•• Lowepro gear has long been standard equipment for adventure and outdoor photographers worldwide. They make a wide selection of durable camera bags, packs, pouches, lens, media and computer cases.
As one of my readers, you get a special deal on Lowepro gear: Click this link and enter code LP20 in your shopping cart to save 20% when you purchase anything on the Lowepro website. Follow Lowepro on Facebook for special webinars, specials and Free Bag Friday.
•• Lumiquest makes ultra lightweight flash gear and light modifiers. They're used by the best shooters around, guys like David Hobby, Joe McNally and Dave Black, to name a few. When it comes to going fast with light, you really can't get any lighter. If you're going to own one Lumiquest item, it should be the Softbox III.
Shop the Lumiquest Store and enter discount code SOCIAL MEDIA in your cart to save an addition $5 off of their already $10 off April special. Plus get free shipping on select orders. Follow Lumiquest on Facebook for special deals.
•• Manfrotto makes awesome tripods and other camera support systems. I've been using their tripods and light stands for years; they do the job and hold up to rigorous outdoor conditions. Ask any pro and there's a very good chance they've got some Manfrotto gear.
•• Focal Press publishes a wide selection of media technology books, ebooks, videos and tutorials. They have a full selection of excellent photography books by authors such as Martin Evening and Michael Freeman, as well as large catalog of film & video, audio, broadcast and web titles as well. Follow Focal Press on Facebook to see the latest releases.
•• Dan Bailey Photo. That's me. I take pictures and write article and ebooks. You're already here, so you probably know that stuff.. Have a look around and check out some of my archived posts, sign up for my newsletter and follow me on Facebook.
Thanks again for your support and excitement. Have a GREAT SPRING!!
Follow @Danbaileyphoto