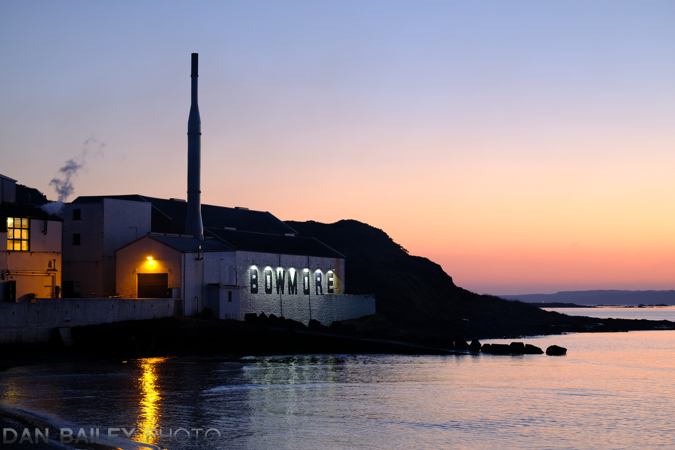 The highlight of my most recent Scotland trip was a week spent on the Isle of Islay. Pronounced "Eye-la," with the syllabic emphasis on "eye," Islay is part of the Southern, Hebrides, a chain of islands off the west coast of the Scottish mainland. The southern tip of Islay sits just 25 miles north of Ballycastle, Ireland.
Islay is famous for it's fine Scotch whisky, specifically, the smoky peaty stuff. There are eight distilleries on Islay, most of which are known for producing the most heavily peated whisky known to man. It's the home of whiskies such as Laphroaig, Lagavulin, Ardbeg, and Bowmore. If you've every had a sip of scotch that takes like a campfire, chances are it was made on Islay.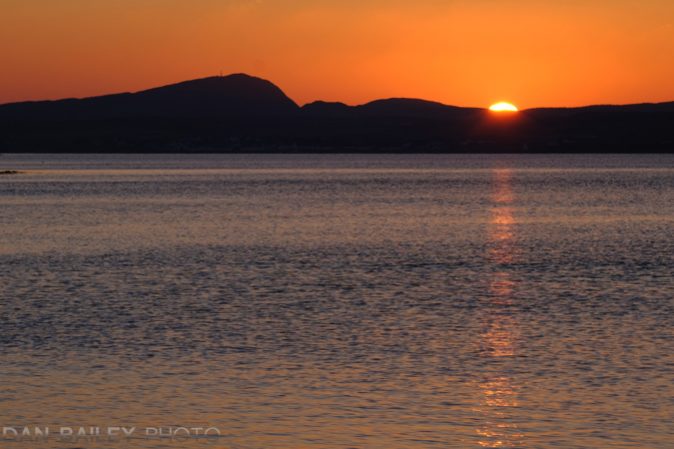 After my super fun hike up Beinn Sgulaird near the town of Oban, we caught the Sunday afternoon ferry to Islay, landing in Port Askaig, and made our way to the small town of Bowmore.
Situated on the western shores of Loch Indaal, Bowmore, (pronounced with the emphasis on "more", from the Gaelic Bogh Mor, meaning "big rock," or "big sea rock") is home to the one of the oldest single malt distilleries in all of Scotland.
Established in 1779, it's still one of the only distilleries that spreads malted barley on the floor in their malt barn, turning it by hand every few hours before kiln-drying it right there on site. Most distilleries buy and ship in barley that's already been malted and dried to their specifications. To meet demand, even those distilleries who do floor maltings still ship in some of their malted barley, as they simply don't have enough floor space.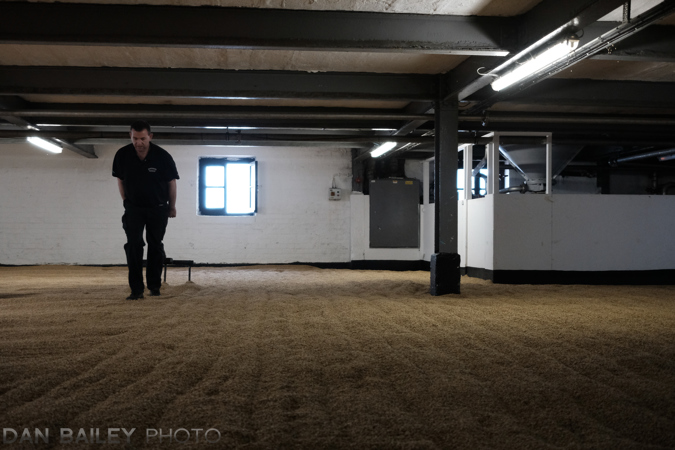 I seem to have a fascination for gold-colored, traditionally produced, old world liquids. Exactly fifteen years previous, I did a solo cycling tour in southern Spain that was driven by my love of good olive oil. As I pedaled around Andalucía, I discovered Spanish Sherry. Given that many of the Scottish distilleries mature much of their whisky in old sherry casks, I felt like this trip was a serendipitous throwback to that memorable cycling adventure.
In fact, I had a sip of one particular whisky during my Islay trip that was matured in Manzanilla sherry barrels, and when I brought the glass up and took the first sniff, I was instantly transported to the sunny seaside town of Cádiz, Spain, where I remember sipping glasses of cool, dry fino sherry in tapas bars back in February of 2003. That was a very special year for me. Here's one of my old Cádiz photos from way back when.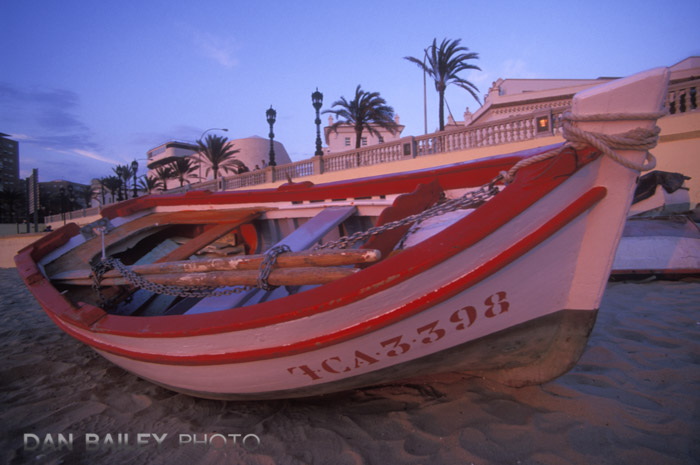 Anyway, back to Islay. We arrived in Bowmore with enough time to check into our quaint little hotel, the delightful Harbour Inn and then head outside to catch a few sunset photos along the shores of town. The Harbour Inn is actually owned by the Bowmore distillery.
They also have some wonderful cottages, which I was really hoping to get, but unfortunately, those were all booked, as I'm sure they often are, months in advance.
Whereas I usually just wing it when I travel, and find places to stay or camp right there at the end of each day, this was a short trip, so I made reservations before heading to Islay. Plus, it was my 50th birthday trip, so I treated myself to enjoy this one in style.
We had a few cloud afternoons during our week on Islay, but as luck would have it, we were fortunate to have a rich, colorful sunset on our fist evening in Bowmore. All of these were made with my Fujifilm X-T2 and XF50-140mm f/2.8 zoom lens.
I don't often take the 50-140 with me when I travel, and I never take it on bike trips, so it was a nice addition to have this lens along with me. After all, it's a fast workhorse zoom with incredibly sharp glass and great image stabilization capabilities. The last photo in black and white shows that off, I shot that one handheld at 1/13 sec.