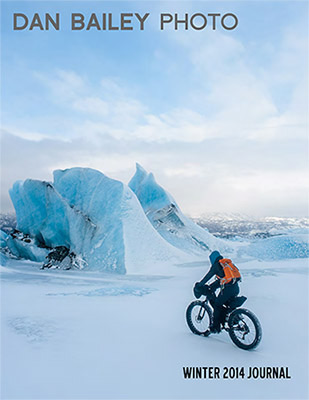 You can now read the Winter 2014 issue of the Dan Bailey Photo Quarterly Journal, which is now out on virtual newsstands everywhere. This latest issue features recent tear sheets, a collection of new work and it highlights one of my recent photography assignments.
It also contains information about my latest eBook, ZEN PHOTOGRAPHER, and my upcoming Alaska Photo Workshops, which will be starting up this summer.
Check out my Winter 14 Journal here, or download it to read later. It's a relatively small PDF file, and you can even view it on your smartphone or mobile device. It's a great way to stay updated about the kinds of work I'm shooting lately, see who's using it and get to know me a little better.
Feel free to share this journal and thanks for reading!