First Look at the Nikon D7100, Shooting in Tricky Lighting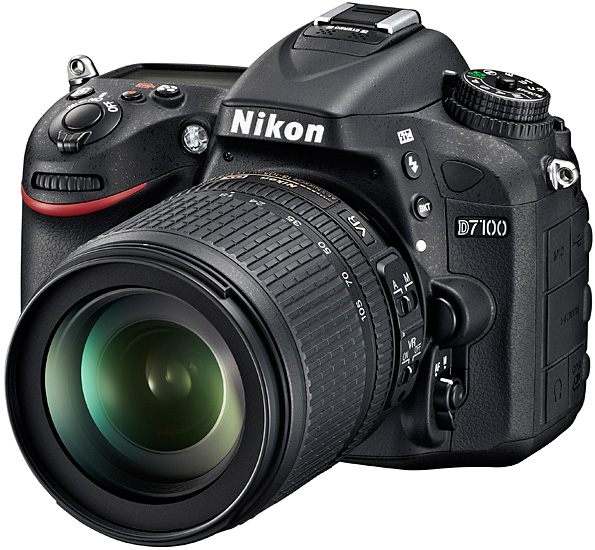 A few months ago, Nikon released the D7100 DSLR, which was a hot-rodded upgrade from the very popular D7000. Looking at it from the standpoint of its three most fundamental features, a 24.3 MP CMOS sensor, a 51-point autofocus system and 6 frames per second continuous mode, the D7100 certainly looks like a very capable camera.
I finally got my hands on one this week and I must say, even this longtime D700 guy who's still waiting for a true D700 replacement from Nikon, was impressed with how it felt and performed in my hands.
Taking it out with the Nikon 70-200mm f/2.8G ED VRII and the 24-85 f/3.5-4.5 ED VR lens, I figured I'd put it to the test and throw it up against some very tricky lighting. Ok, I'll be honest. I had ulterior motives. The sun finally came out yesterday, and after a month of clouds and rain in Anchorage this January, I just wanted to go stand in some honest to goodness sunshine. It just so happened that doing so gave the the opportunity to see how well the D7100 performs while shooting against strong sunlight.
Let's run through what I feel are the 3 main strong points of the D7100.
The Sensor
The 24.3 MP CMOS DX sensor on the D7100 is crazy good. For me, it pretty much dispels the notion that you need a full frame camera for shooing in low light. Shooting into this really bright scene below presents some really tricky challenges. The highly reflective snow will throw off any camera meter and since it's backlit, the entire subject is in shadow. Even with the incredible contrast, the D7100 is able to wrangle the scene into submission.
It may not seem that way at first, but bring the file into Lightroom or Aperture and you can see just how much detail is preserved and how well it handles the noise.
Normally with a scene like this, I'd expect quite a bit of noise from my D700. However, when I blow up the shot, you can see that it's really not too bad. Way less than what I'm used to with the D700.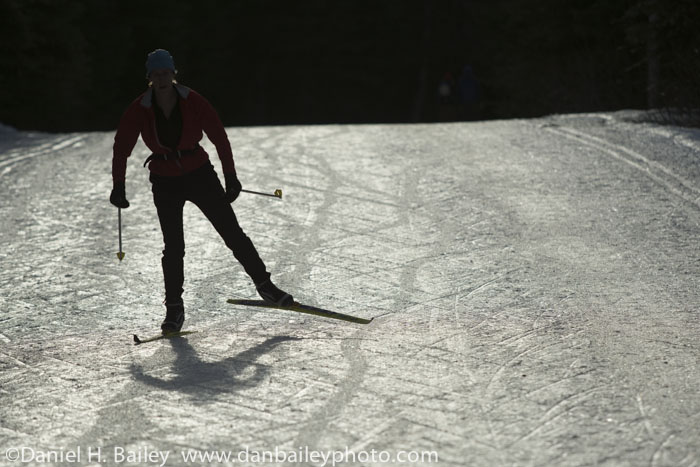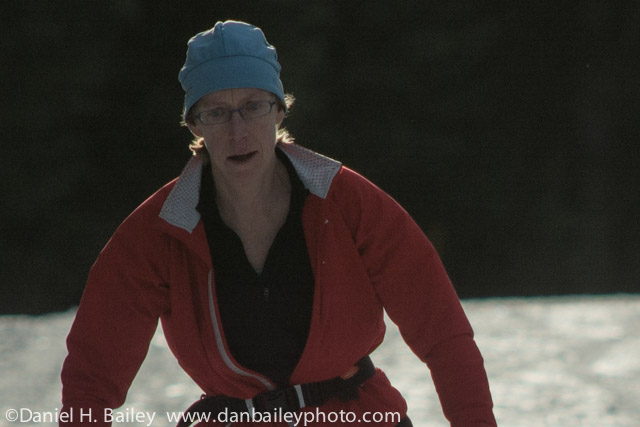 Go one step further and tweak it a bit with some luminance smoothing, and you've got a really workable image that holds very tightly under scrutiny, despite the initial difficulties. To me, that says a lot about the kind of quality that you can get with the D7100 in a variety of shooting situations. Again, better than anything I've had in the past.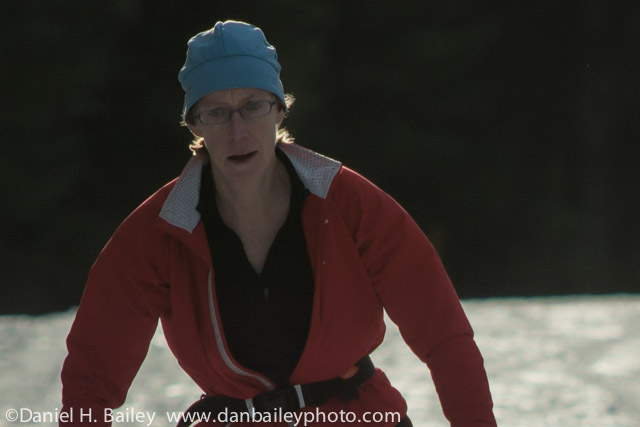 AF System
The D7100 has a 51-point autofocus system, which in my book, gives it a step up against the D610, which only has a 39-point AF system. For the record, if the D610 had at 51-point AF system, I'd have bought it as soon as it came out, but Nikon seems to be playing this marketing and pricepoint game with their lineup, which has left us diehard D700 shooters out in the proverbial cold.
Anyway, I like the fact that the D7100 has 51 AF points; it lets you build your shots around subject matter that lives further away from the center of your frame. I do this a lot, because it creates visual tension in your compositions. Nikon's 39 point system is just a little to geared in the center of the frame for my liking.
Regarding performance, the AF sensor on the D7100 does a great job tracking your subject, locking onto the scene and holding your subject matter in sharp focus even at 6 frames per second. Pair it with a lens like the Nikon 70-200mm f/2.8G ED VRII, and you've got a great combo for shooting action.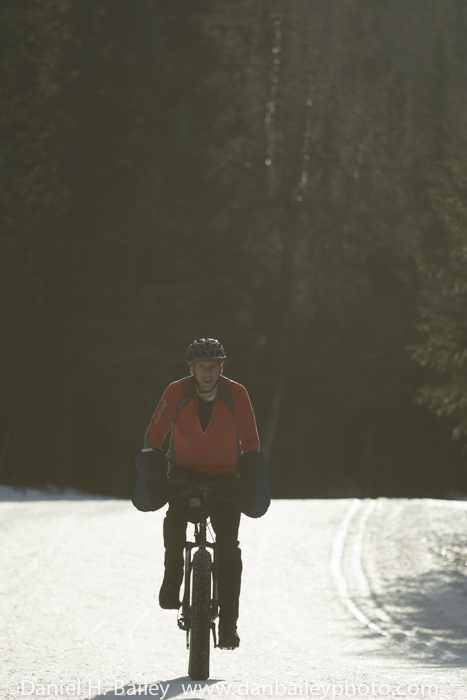 1.3x Crop Mode
One of the things I like best about the D7100 is the 1.3x crop mode. This ingenious feature lets you get even closer to distant subjects without having to have an enormous lens. Enable the 1.3x crop mode, and your D7100 suddenly turns into a 2x camera with a 15.4 MP sensor.
What does this mean? Simple. It means that your 70-200mm f/4 lens suddenly becomes a 140-400mm f/4 lens that shoots an 4800 x 3200 pixel image. Plenty big enough for any pro use. It also means that your 51-point AF sensor module extends all the way to the edge of the frame, which gives you incredible flexibility for composing your images.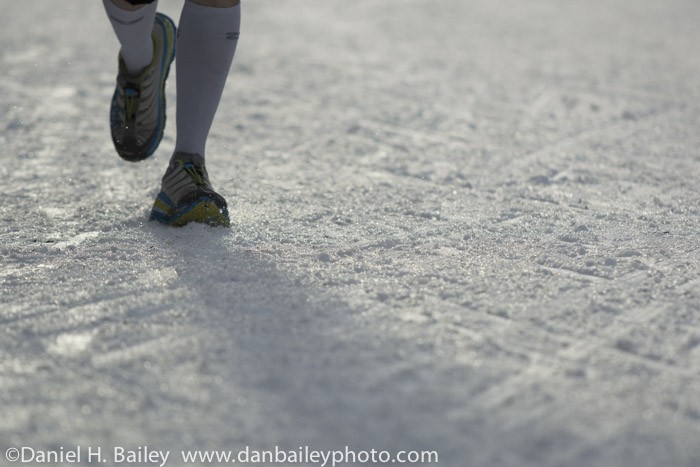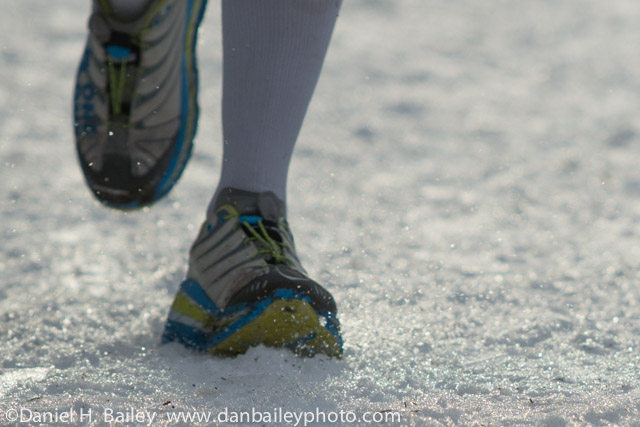 Also, when you engage 1.3x crop mode, the max shooting rate climbs to 7 frames per second. This feature along makes the Nikon D7100 a sports and wildlife photographer's dream camera. Add to that the 100% viewfinder, 1/250 flash sync speed and the D7100 becomes a whole lot of camera for $800 less than the D610.
Whether you're shooting pro sports or your kids soccer game, this feature alone gives you more options for getting up close and personal without having to spend tons of money on big glass. Of course, your tradeoff is that you lose it on the wide angle end, which may be a concern for landscape photographers. You can always go with one of Nikon's wide angle DX lenses.
Finally, the D7100 is an extremely lightweight DSLR, which makes it ideal for backcountry use when weight is an issue. I know of one photographer who just shot a video documentary with a D7100 while running 180 miles of the Colorado trail.
However, if you shoot general subjects, sports, wildlife and people, I see the Nikon D7100 being Nikon's best value for a pro quality DSLR. Of course, it shoots Full HD video with constant AF and slow motion as well, so if you do motion, you're covered on that end. Stay tuned for more examples and insight from the D7100 in the coming weeks.
Follow @Danbaileyphoto