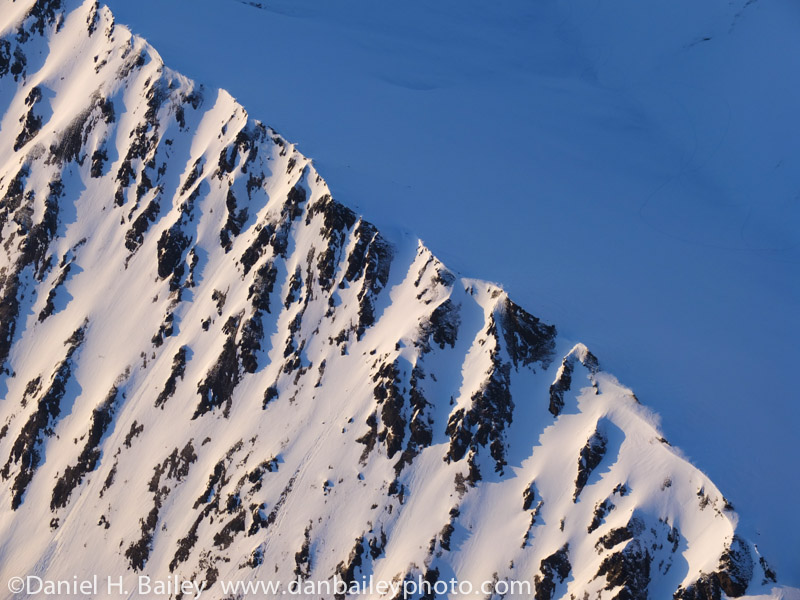 One of my favorite technique for shooting landscapes, or any subjects for that matter, is to create diagonal lines in my compositions. Diagonal lines add drama and make for much more dramatic imagery, because they have a feeling of instability and motion. They suggest action and movement. They leave you teetering on the edge, holding on for dear life, lest you slip and tumble to dire consequences.
You could liken the idea to a playground. What's more fun, standing on the flat, safe ground, or going down the slide? Wheeeeee!!!
Compare this photo with the one below. It's the same ridge, just shot from a slightly different vantage point. See how much more dynamic the first one feels? The second shot feels static and calm. It doesn't want to go anywhere. Too much order is never a good thing in a photograph.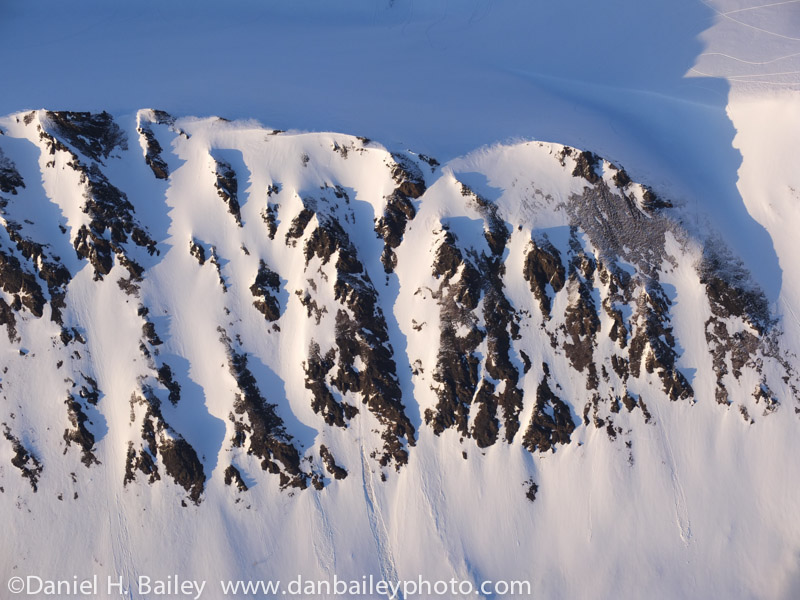 You can incorporate diagonal lines in a variety of ways into your compositions. They can be natural or manmade elements in the landscape, like mountain ridges, trails, pathways, snow drifts, or ski tracks, or they can be implied using the movement or viewpoint of your main subject. Shadows work exceptionally well for making lines in your photos, especially during morning and evening when the low sun stretches them out to drastic lengths.
You can also create the notion of diagonal lines by simply shooting your main subject from a slight angle. With wide angle lenses, shooting with your camera tilted up or down will cause parallax error, which essentially "leans" your subjects either towards or away from the middle of the frame. While too much parallax distortion doesn't look great in photographs, a minor shift in angle can add a cool quality to your shot.
Diagonal lines can be used with great effectiveness in both horizontal and vertical images. They're especially effective when shooting from above and looking straight down on your subject. Experiment with your own subject matter and shooting techniques.
I guarantee that if you start using more diagonal lines in your photography, you'll start making more dramatic photos.
Related articles across the web