My 4 Favorite Lenses for The Fujifilm X Series Cameras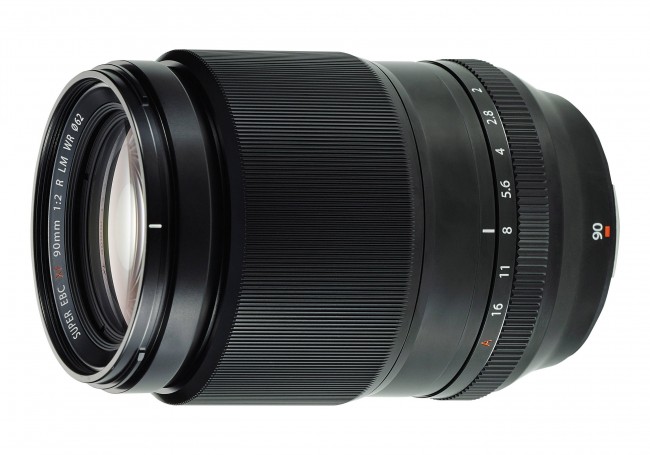 Cameras are cool, but it's the glass that really counts. After all, lenses are main reason you buy into any camera system. As much as you love your current DSLR or mirrorless body, in a few years, you'll no doubt be using the upgraded model, but you'll probably still be shooting with some or all of the same lenses that you started with.
Sure, over the years, you may add some new glass and modify your kit, but in general, most photographers don't upgrade lenses nearly as often as they do cameras. I've got a few Nikon lenses that have been through seven generations of SLR and DLSR upgrades.
During the past few years, I've transitioned to using Fuji gear. I'm using the X-T2 as my main camera for everything now. Having experimented with a variety of the different XF lenses on a wide variety of subject matter, I've come to realize that Fuji is as serious about their lenses as they are about their cameras and they were about their film back in the day.
Although mirrorless gear sometimes has the stigma that it's not quite as "serious" as DSLR gear, make no mistake: this is downright serious quality glass here, and the awesome XF 50-140mm f/2.8 fast weather sealed tele zoom proves that Fuji has come to the table with some big and very serious guns. These are truly great lenses, and after trying out a number of their models, I've narrowed down which of the four Fuji XF lenses I like the best for my style of photography. Ok, five.
Note – The XF 50-140mm f/2.8 zoom (currently $150 off) makes the top of this list.
Period. Any serious Fuji shooter who came from DSLRs and who used to rely on a Nikon or Canon 70-200 f/2.8 zoom should get this lens. It's a truly amazing piece of glass. You can read my full review of the Fuji 50-140 lens here. 
I've been having tons of fun with this one all summer. It's a pretty cool lens.
Now onto my favorite X Series lenses.
XF 14mm f/2.8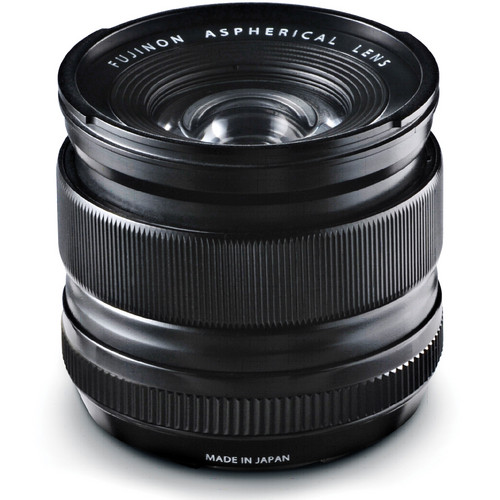 I'm a wide angle guy. Always have been. Ever since I first picked up a used Nikon 28mm lens back in the summer of 1990, I've been hooked on shooting the wide views. For years, my SLR lens of choice was the Nikon 24mm f/2.8.
I love the Fujifilm XF 14mm f/2.8 ultra wide angle lens. It reminds me very much of my beloved Nikon 24 in size, weight and feel, but with the added benefit of being 3 degrees wider in effective view. (Since the Fuji is an APS-C sized sensor with a 1.5x crop, the 14mm effectively acts as a 21mm f/2.8.)
This is by far my favorite of the Fuji XF lenses, and if I had to narrow my kit down to just one lens, this would be the one I'd fight to keep. As much as I'd miss the telephotos, I just don't think I could live without a wide lens in my kit.
With it's fast maximum aperture and very little distortion out at the edges of the frame, I find the XF 14mm f/2.8 useful for just about every type of subject. It excels for shooting landscapes, but it also works great for shooting action and adventure, environmental portraiture, locations, and interiors.
It's light, compact and extremely sharp. It also has a manual focus option and it's one of the XF lenses that has a traditional aperture ring with engraved f/stop numbers. It also comes with a good lens hood. With regards to overall performance, versatility and the fact that a 21mm angle of view just hits a focal length sweet spot, the XF 14mm f/2.8 is truly an outstanding lens. Here's my full review.
XF 90mm f/2 WR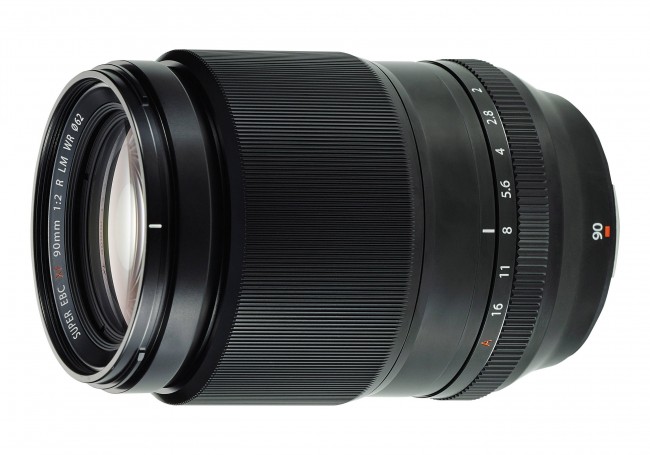 I've also got a thing for fast short telephoto primes. My Nikon 85 f/1.8 saw heavy use over the years, and before that, my manual focus 105 f/2.5 was one of my heavy hitters. I've actually owed three of them in twenty years. Two of them were stolen; one from my car, one from my house. Both break-ins. It sucked.
I also love fast big tele zooms, like my old Nikon 80-200mm f/2.8. These days, the Fuji XF 50-140mm f/2.8 fast weather sealed tele zoom is my big gun of choice. However, big tele zooms are… well… big, and sometimes that's a problem.
The new Fuji XF90mm f/2 WR lens offers the best of both worlds. To me, it's the perfect compromise between a fast short tele and a longer zoom. With an equivalent view of the classic 135mm f/2, which has long been the standard lens for photographing people and distant scenes, the Fuji 90 is truly a special piece of glass.
This is another very well built lens that also comes with an old school aperture ring and a solid lens hood, but those things are just the icing. The real ingredient of this lens is the superbly crisp detail that this lens renders in front of a totally dreamy background of super delicious bokeh. We're talking bokeh that's worth fantasizing about. The kind that some people pine endlessly about on photography forums. Boken that sets the definition of the word.
This is an excellent lens for portrait and travel work, but I also like it for action, because it's super fast and it lets me isolate my subject from the background and create narrative that don't just show, subject/background relationships, they indicate, suggest, hint, abbreviate, insinuate, and imply. In creative photography, those words carry power. That's what you go for.
And it's so much smaller and lighter than carrying a big f/2.8 tele zoom. While that tele zoom comes in handy for a lot of photography styles, when you're traveling or adventuring, this is a very worth tradeoff. You lose the zoom, but you gain a single sweet angle of view, an extra stop and a much smaller, lighter piece of glass.
XF90mm f/2 WR lens is so freaking sharp, and it has blazingly fast Quad Linear autofocus motor, so it's pretty much awesome for any kind of photography. Since it's so fast and relatively compact, it's great for travel. You could shoot the inside of a dimly lit tomb with this lens hand held.
If you're a dedicated portrait or wedding shooter and don't need super fast AF, you probably want to check out the Fuji XF 56mm f/1.2. This is also a truly amazing piece of glass, and it's even faster by over two stops. Think of this one as Fuji's version of the classic 85mm portrait lens.
XF 18-135mm f/3.5-5.6 Weather Sealed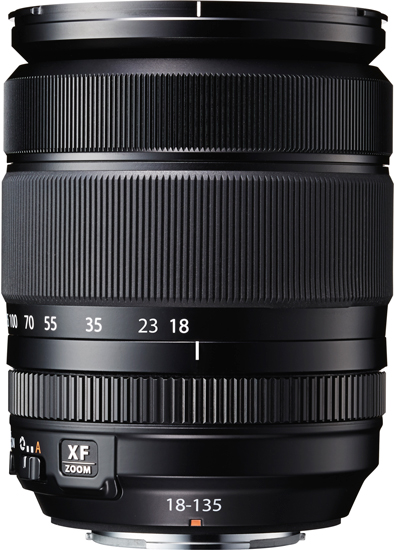 Fuji's first weather sealed lens, this is the true companion lens for the X-T1. However, despite the fact that it has 20 points of weather sealing on the barrel and special ventilation system that keeps dust out of the lens, that wasn't what surprised everyone when it came out earlier this year.
By all counts, the Fuji XF 18-135mm is another medium speed, no-so-fast, wide angle to telephoto range zoom. There are a ton of these kinds of lenses out there, but very few of them are this sharp. Apparently someone forgot to tell the Fuji engineers that mid priced, slow zooms are supposed to be fuzzy at the edges, because this one is not.
The XF 18-135mm is pretty darn sharp, even at the edges, and at all apertures and through the entire focal length range. I've done quite a bit of testing on this lens and I can't believe how much detail is preserved across the entire range, especially for a "kit-style" lens. In addition, it's one of the fastest autofocusing lenses in the entire Fuji lineup.
Combined with an an effective view of 27-206mm, the XF 18-135mm is an extremely versatile tool. If this was the only lens you had on your interchangeable X camera body, you wouldn't be an unhappy camper, because this lens can do just about anything. Sure, it's not super fast, but it does have a very capable OIS image stabilization system that makes it possible to hand hold this lens at very low shutter speeds.
Remember what I said about the 14mm lens above? Well, ever since I got this lens, I've actually used it more than my XF 14mm f/2.8. Why? Because I can leave the house with just one lens and be covered with a very wide range of focal lengths. Sure, it's bigger than the 14mm, but it's not bigger than carrying two or three prime lenses, which is what I'd have to do to achieve the same range.
I've never been a huge fan of the mid range zoom until now, and only because this one performs so well. Is it perfect for everything? No. Does it outperform my primes? Is it better than a big tele zoom like the XF 50-140mm f/2.8? For most things, no, but for its range and usability, it's pretty compact and definitely sharp enough for pro work. In my mind, you couldn't ask for a more capable "go anywhere and do everything" lens.
XF 35mm f/2 Weather Sealed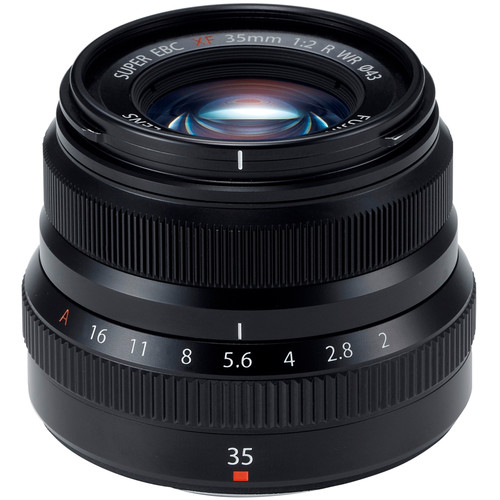 The new 35mm f/2 WR is my favorite, small "walk around" and all purpose lens. Why? Because it's tiny, relatively fast and quite sexy.
In full frame terms, it's just like having a weather sealed 50mm f/2 lens that looks more like a Leica Summicron lens than a Nikon or Canon lens. Seriously, stick this on the front of your X Series body and you've just added ten points to the "Classic Factor" of your Fuji.
Although I'm not usually a huge fan of that whole "middle focal length range," sometimes that "standard look" offers just the right angle of view and the perfect, shallow depth of field.
I find it great for all around photography, but it's no slouch. I've used it for a variety of subjects and it does well with just about everything. With VERY fast AF, the 35mm f/2 is really a hot little lens, and it's pretty darn tiny. Slap the 35 f/2 on my X-T1 body and I hardly feel like I'm carrying anything at all. Sometimes that trumps everything.
This is the lens I take with me when I want to go totally minimal. Think family trips, street, ultra lightweight situations and situations were I want a camera, but I know that I'll have little time to shoot "really cool stuff." This gives me a good, single lens setup that easily fits in a day pack, even a large pocket, and it still gives me creative options.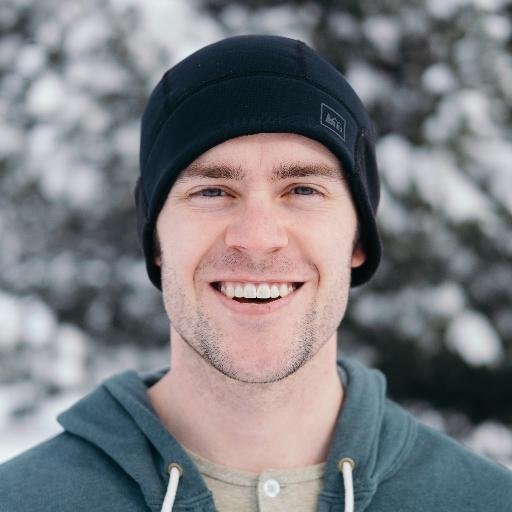 "
@Danbaileyphoto @FujifilmX_US Couldn't agree more! This has been my favorite lens pretty much ever since I first attached it to my XT1!
When it comes to quality, the XF 35mm f/2 WR gets the job done in a big way. You get that traditional look, which works for a wide variety of subjects, and it gives a nice shallow depth of field up close, so it's really nice for portraits. When it comes to shooting action and landscapes with this focal length, you have to work a little harder to get exciting compositions, (you usually have to be closer) but if you nail it, you'll get great results. Read my full review of this lens here.
So, here they are again- my 4 favorite lenses for the X Series cameras.
Of course, narrowing down to just four is nearly impossible, so here's the actual list of the "Go-To" lenses that I find myself using most in my photography. Notice that they're almost all primes. Go figure. Any and all of these lenses would be awesome on your Fuji.
Your reviews on Fujinon lenses had helped me on my choices in purchasing the most optimum lenses.
Follow @Danbaileyphoto