During this very weird time in our lives, I've been encouraging people to keep being creative and following whatever crafts or artistic whims that inspire them on any given day or week. In addition, being creative during stressful times helps keep us sane and grounded, and it keeps our minds active and distracted from getting sucked into the news.
With that in mind, I've been staying creative by shooting photos, baking bread and playing music, and this past weekend, I made my first music video ever, called "Dr. Fauci Say," which I just posted to my YouTube Channel.
I wrote and recored the song last week, and it reflects my own mindset during this terribly uncertain and scary crisis that has brought the entire planet to a halt. Like millions of people, I find myself experiencing a mix of frustration, anger, despair, uncertainty, and trying to gain comfort when I think about my friends, who I miss dearly.
I often struggle with songwriting, but this song came together rather quickly. I recorded it last week, and I think the process reminded me that meaningful creative endeavors lives within all of us. We just need to take the time and immerse ourselves in whatever inspiration that strikes us, as we try and catch that proverbial lighting in our bottles.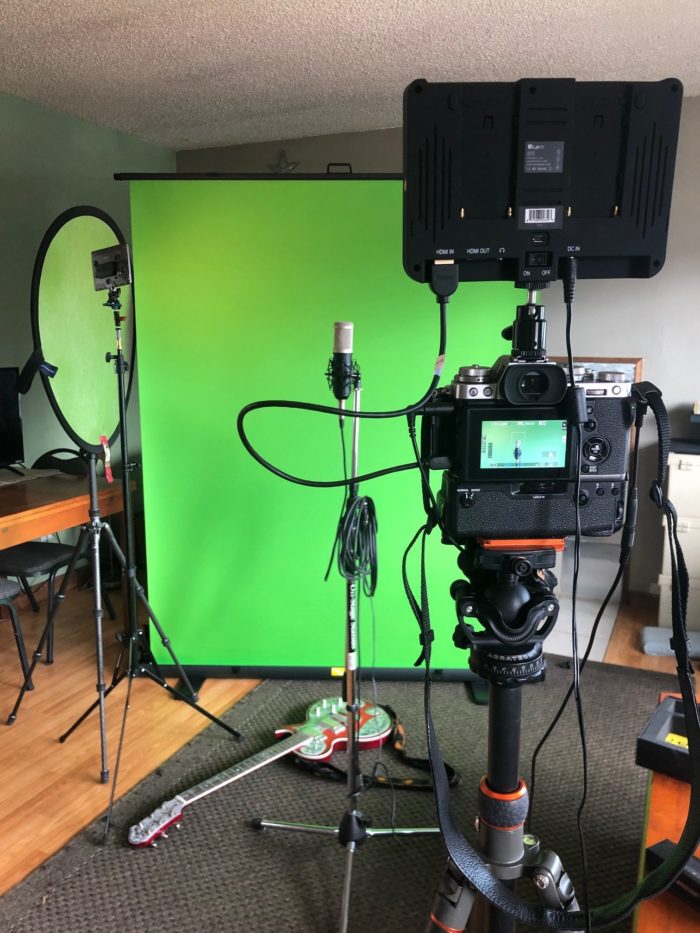 In the course of an "average week," I often find myself too busy to pick up the guitar or work on new songs. Even though this crisis, I'm still keeping myself pretty busy, but I'm allowing myself to run with different avenues of creativity right now, which I hope you are as well.
The result is a finished song that I'm immensely proud of, and so to take it to the next level, I spent the weekend shooting and editing together my very first music video ever. I see it as a project that was only 35 years in the making.
After all, being a high school kid during the golden age of MTV, I had dreams of being a rock star. After graduation, I moved to Boston, where I studied music producing and recording at Berklee College of Music and took classes like Music for Video and Film, Intro to Film Scoring and Music Production for Records.
So, as I'm starting to combine my photography and music in projects like this, and in my recent short film, AERIAL ADVENTURE: Winter Flying in Alaska, I'm finally putting my college degree to good use! 😛
Equipment Used
And of course this was another opportunity to explore a different type of creativity with my Fuji camera. I shot my "Dr. Fauci Say" music video with the following gear:
Anyway, I hope you enjoy the video. I hope it brings a smile to your face and makes you think of the friends that you miss. You can also listen to Dr. Fauci Say on my SoundCloud page.
Please feel free to share away, because I want Dr. Fauci to hear it! As always, be well and stay safe, everyone! And remember, don't touch your face.