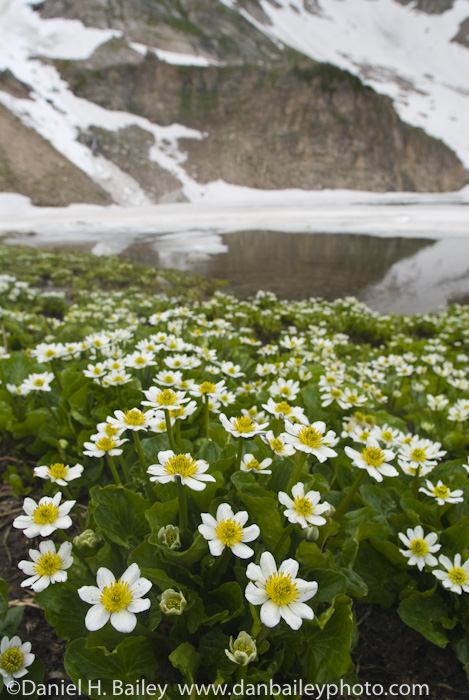 Here's an image that I shot a few years ago while on a backpacking trip in the Rawah Mountains of Northern Colorado. It's always been one of my favorite summer "flower pictures."
I love the way the green foliage so boldly emerges from the ground in late spring next to alpine ponds and streams that are still filled with snow and ice. It blooms with petals that almost seem like they're stealing the last of the white from the snow around them before summer gets underway in the mountains.
This image was handheld at 1/50 sec. at F7.1 with a Nikon D200 and my 14mm f/2.8 ultra wide lens, which I love for landscapes because it can accentuate the foreground that's extremely close to the camera so nicely and still show a expanded view of the background to give the shot a sense of place.